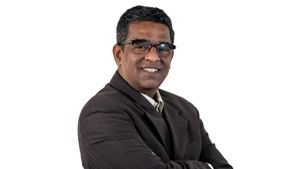 Author, thought leader and one of South Asia's leading strategic analysts, Nitin A. Gokhale has forty years of rich and varied experience behind him as a conflict reporter, Editor, author and now a media entrepreneur who owns and curates two important digital platforms, BharatShakti.in and StratNewsGlobal.com focusing on national security, strategic affairs and foreign policy matters.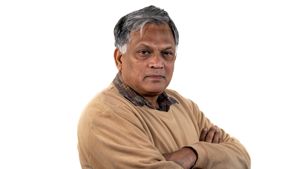 Thirty eight years in journalism, widely travelled, history buff with a preference for Old Monk Rum. Current interest/focus spans China, Technology and Trade. Recent reads: Steven Colls Directorate S and Alexander Frater's Chasing the Monsoon. Netflix/Prime video junkie. Loves animal videos on Facebook. Reluctant tweeter.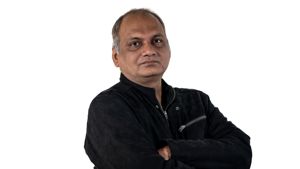 At six feet and over, cool, calm and always collected. Never a hair out of place. He is the high priest of editorial facts, grammar is his baby and headlines are meat on the bone. Loves samosas and cricket, tracks Twitter and when in his cups, nothing better than Jagjit Singh's ghazals.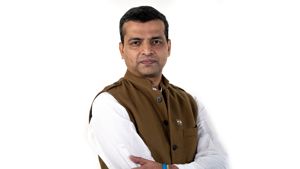 Russian language speaker and conflict journalist. Amitabh Revi has been there, done that—from the battlefields of Syria, Iraq and Afghanistan to sublime Russia, Australia and the United States. Along the way he's picked up the Dag Hammerskjold Distinguished Journalist Fellowship, the Ramnath Goenka award for coverage of the Iraq War and RT's Khaled Alkhateb Award for his reporting from Palmyra, Syria.
Media manager of over two decades, adept at dealing with the baffling eccentricities and egos of journalists. Trained theatre actor, loves bridging the disconnect creative minds often manifest. Award-winning documentary filmmaker and Chevening Gurukul fellow, wish I could Netflix less and read more.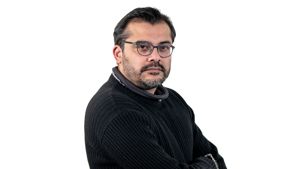 Traveller, bibliophile and wordsmith with a yen for international relations. A journalist and budding author of short fiction, life is a daily struggle to uncover the latest breaking story while attempting to be Hemingway in the self-same time. Focussed especially on Europe and West Asia, discussing Brexit, the Iran crisis and all matters related is a passion that endures to this day. Believes firmly that life without the written word is a life best not lived. That's me, Ashwin Ahmad