Modi Gets A Gentle Nudge on Human Rights But All's Well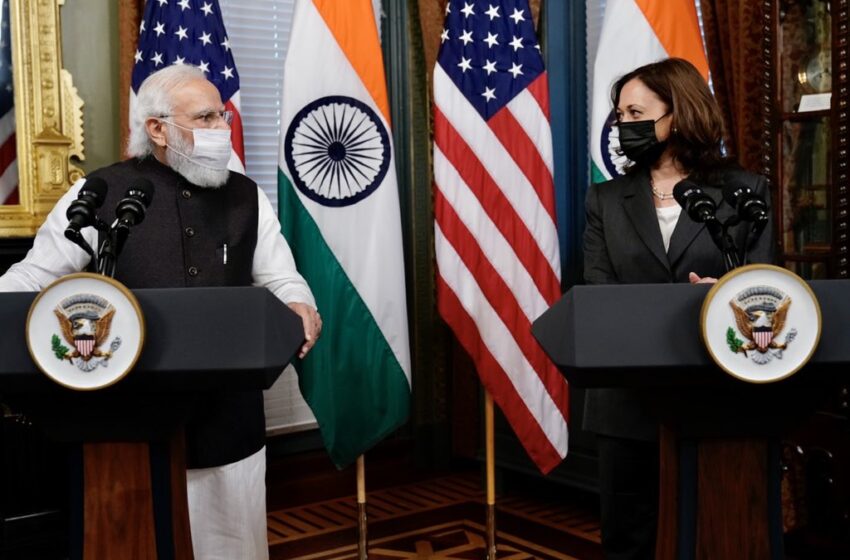 NEW DELHI: Ahead of Prime Minister Modi's first in person summit with US President Joe Biden, he got a public nudge on democracy and human rights from Vice President Kamala Harris, although it was conveyed in a manner that also reflected America's domestic issues. She said: "It is imperative that we defend democratic principles and institutions within our respective countries." The Los Angeles Times picked up the quote and headlined it saying: "Kamala Harris Pushes India's Modi Gently On Human Rights In Historic Meeting."
Naturally, India's take was different and familiar with Foreign Secretary Harsh Shringla focusing on terrorism. "When the issue of terrorism came up, the Vice President suo moto referred to Pakistan's role in that regard (of terrorism)," he told reporters, adding that "She agreed with the Prime Minister's briefing on the fact of cross border terrorism, and the fact that India has been a victim of terrorism for several decades now and on the need to rein in, and closely monitor Pakistan's support for such terrorist groups. She asked Pakistan to take action so that this will not impact on US security and that of India."
At a joint press conference, Modi praised Harris and President Biden for the "important steps" they had taken during "challenging times" to tackle the Covid-19 crisis, climate change and the Quad. He described her election as an "important and historic event."
"Glad to have met @VP @KamalaHarris. Her feat has inspired the entire world. We talked about multiple subjects that will further cement the India-USA friendship, which is based on shared values and cultural linkages," the Prime Minister tweeted after the meeting.
Modi also met his Japanese and Australian counterparts Yoshihide Suga and Scott Morrison earlier in the day. Modi in a tweet described Japan as "one of India's most valued partners" and a "strong India-Japan friendship augurs well for the entire planet."
On the specifics of the meeting, Shringla said Afghanistan, commitment to a free and open Indo-Pacific and enhanced bilateral co-operation on defence equipment were some of the issues discussed.
As for Australia, the personal rapport between both prime ministers was evident when they met. Morrison tweeted, "Great to meet with my good friend and a great friend of Australia, Indian PM @narendramodi, during my visit to the US. A wide-ranging and productive discussion ahead of the first in-person Quad meeting as we look to further deepen the partnership between our two countries."
The Modi-Biden summit and the Quad summit that follow shortly is expected to see clarifications by the US on AUKUS and its role. India has already indicated it has no issue with the AUKUS, in fact there may be a sense of relief since China may focus its attention on the new organisation with its distinctly military outlook. To the extent the Quad is less of an issue with Beijing, the better for India, which may face less pressure on its land border and give it more time to enhance its security and military infrastructure.