A Guide To Contemporary China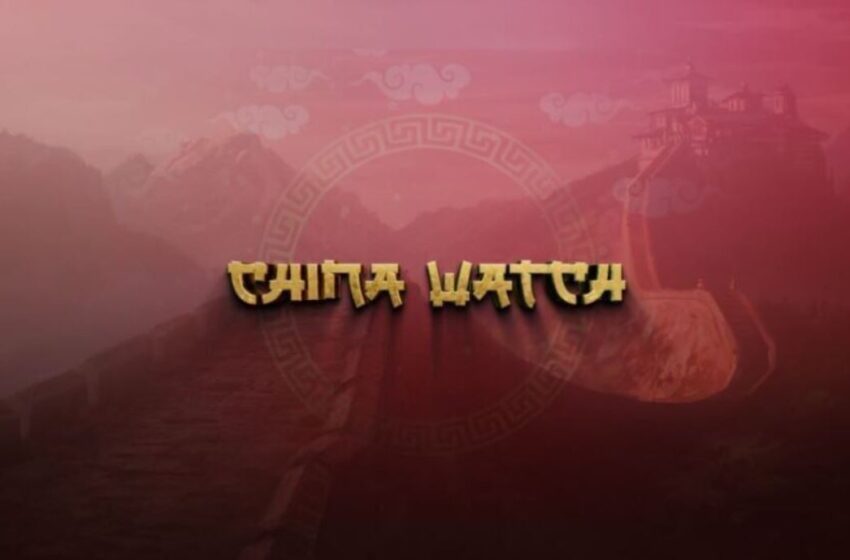 District Starts Matchmaking Services
Qiaocheng district in eastern Bozhou city will organize matchmaking events for its single residents after a city dweller complained about their singledom. An official said a weekly event will be held where individuals would be paired with a possible partner based on their place of residence, work, and education, among others. That's not all. In Anhui province, where Bozhou is located, the Human Resources Department plans to build an online matchmaking platform for university students. Its purpose: "To increase the success rate of marital matches."

Source: Sixth Tone
Youth Care Less For Alcohol
Chinese love their alcohol. Statistics shows that China's alcohol intake has been increasing over the past 30 years and is expected to hit 10 litres per capita by 2030, surpassing the US. But there's a caveat. Though the most famous liquor is baijiu, 60.3% of young people aren't interested in drinking it, "mainly because of its bad taste, [the] limited occasion of drinking, and its old-fashioned image," according to market consultancy firm Daxue Consulting. Instead, young drinkers are shifting from traditional Chinese liquors to imported spirits, low-alcohol drinks, and other creative options. They're also more critical of the drinking habits of their elders. Such criticism may be warranted. The infamous Alibaba case where a female employee reported her boss for sexual assault stated that he had forced her to drink at a dinner. This isn't an isolated case. Over a year ago, a new hire at a state-owned bank in Beijing was slapped in the face after refusing to drink alcohol with executives at a dinner party.
Source: Radii China
Saving The Elderly
Su Xiao and Xu Guangchun have an unusual job: everyday they are out on the streets of Beijing, checking surveillance cameras and talking to passersby. They are on the lookout for senior citizens with Alzheimer's disease and they work for the Beijing Voluntary Emergency Rescue Service Center, which launched a public welfare campaign to help families find their lost elders in 2016. On New Year's Day that year, Su ran into a pale elderly woman at a ski resort, holding a sack and shivering under a bridge. She was mumbling, saying that she was about to buy noodles for her son, and reminded Su of his grandmother, an Alzheimer's patient. He called the police and they found a scrap of paper in her pocket with a contact number for her family. It turned out that days had passed since she lost contact with her family and had traveled more than 40 kilometres from her home in southwestern Beijing to an unfamiliar neighbourhood in the east of the city.
Source: China Daily
Film Trade Needs A 'Jolt'
China's box office revenue during the three-day Mid-Autumn Festival holiday hit $76.98 million, a three-year low, with industry insiders saying the sector needed a "jolt" to recover. Ten films had opened over the holiday. Disaster-themed Cloudy Mountain ranked No.1. All About My Mother and To Be With You ranked second and third. Xiang Kai, a film director based in eastern Zhejiang Province, told the Global Times that a general decline in the number and quality of films was reflected in the box office results. He also blamed Covid-19 saying, "the downtrend in the film industry was caused by the ongoing COVID-19 pandemic and the recent regulation targeting illicit acts in the entertainment industry." Regional outbreaks of the coronavirus also discouraged many people from going to the cinema.
Source: Global Times
Govt Wants 'Senior Friendly' Tech
The Ministry of Industry and Information Technology (MIIT) recently issued a notice, requesting technology companies to provide "senior friendly" tech devices. The results have been encouraging. Xiaomi recently launched an "elderly mode" on their Smart TV. Once activated, the font size on the screen enlarges and the pictures and sound adjust for those with sight and hearing issues. Voice commands are also being used by smartphones through AI voice assistants. On voice command, the phone moves to the relevant chat such as WeChat when the user wants to pay, making it much more user-friendly for the elderly. Such innovations have been made mandatory by the government, which is clear that the elderly must not be left behind on the "digital road."
Source: People's Daily
Ethics Code For Writers
The China Writers Association, a government-linked body, has recently issued guidelines to strengthen "professional ethics" and a sense of "social responsibility" among writers. The guidelines ask writers to take a people-centered approach, go deeper into the lives of ordinary people to tell stories about them, and create literary works that reflect people's voices and are welcomed by the people. The association said that it will also improve the management of members across the country, and it warned that "unethical writers" would face punishment. The CWA added it was formulating a "self-discipline pact" for online literature in terms of professional ethics.
Source: Xinhua & Agenices