Netanyahu's Odds Dim As Israel Heads For Elections In March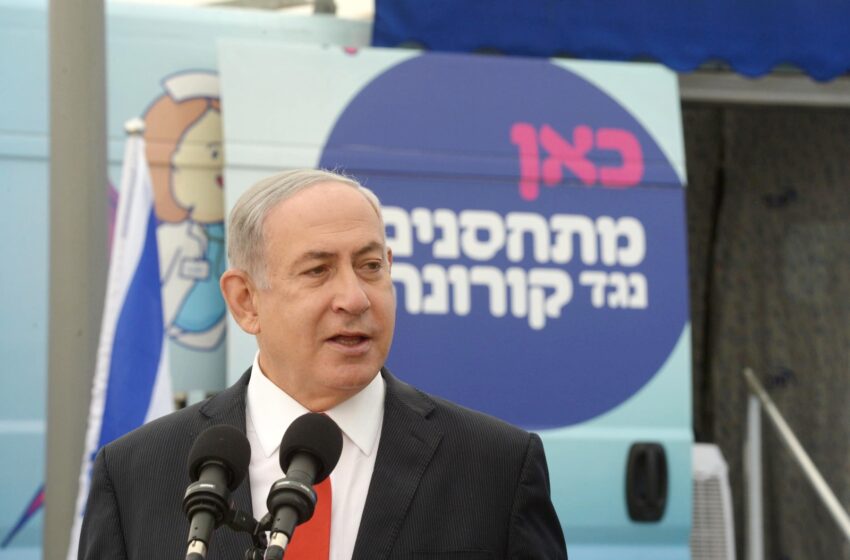 NEW DELHI: The collapse of the alliance between Prime Minister Benjamin Netanyahu's Likud Party and Benny Gantz's Blue and White party has forced Israel to its fourth election in less than two years. Never friends at the best of times, the two men formed a coalition of necessity to fight the country's pandemic that is veering out of control. Health ministry figures project over 200,000 COVID cases. Add to that rising unemployment. According to the Employment Service, close to one million Israelis are out of work and they expect that figure to grow.
Typically, Netanyahu and Gantz are blaming each other. "I didn't want elections. But if elections are forced upon us we will win," Netanyahu said just before the Israeli Parliament shut down. Gantz says "Netanyahu is taking us to elections so he doesn't have to show up in court," referring to the bribery and corruption charges dogging the prime minister.
The odds against Netanyahu look tough. A survey by the international polling body Kantar found that 40 percent of all Israelis blame Netanyahu for the new elections. The survey also found that 71 percent of them believed he was handling the pandemic poorly. To make matters worse for Netanyahu, he can no longer play the right-wing card as Gantz is no longer seen as the main candidate for PM in the upcoming polls. Fallout with former senior Likud party minister Gideon Sa'ar and more notably Naftali Bennett who till recently supported the government coalition will hurt him. Sa'ar, the leader of New Hope and Bennet the leader of HaBayit HaYehudi [The Jewish Home] are far right Zionist figures.
Bennett made his agenda quite clear when he launched his party two years ago. "We are a right-wing party. Period. No ifs, ands or buts. A party that supports the State of Israel without compromise. Against a Palestinian state. Period. Against releasing thousands of terrorists in exchange deals. In favour of tradition, the people of Israel and the State of Israel. If this party had existed 13 years ago, Israel would never have pulled out of Gaza," he was quoted as saying in the daily Israel Hayom. Bennett is tipped to win 20 seats in the 120-seat Knesset – 60 plus is the majority – which leaves him as the likely 'kingmaker.' So, he can demand to be PM first in a rotating prime-ministership which his coalition partners may have to agree to in order to form a government. Bennet has said he will not support Netanyahu at any cost. Neither will Sa'ar.
Not surprisingly Netanyahu has launched himself into campaign mode most notably on Twitter with Tweets in Hebrew throughout the day. "We worked hard and here is the result: Israel is in second place in the world (!!!) in the number of vaccinators per 100 residents." Traces of bitterness with Gantz showed too. "There are many politicians, but none of them can form a government without a torch and left-wing parties. The only way to bring about a full-fledged right-wing government, without left-wing parties, is to vote only for the Likud!"
Netanyahu is a fighter and there is certainly no ruling him out. But in the midst of a pandemic, angry public and with no President Trump to lend a helping hand, his odds appear slim. President-elect Joe Biden has more than enough on his plate when he steps in and if he does ratify the JCPOA with Iran as he has promised, that will certainly do the Israeli PM no favours. With little to offer the public this time round Netanyahu, will again have to summon up something extraordinary if he is to remain in power.