As US Pushes Russia Sanctions, Allies Signal Doubts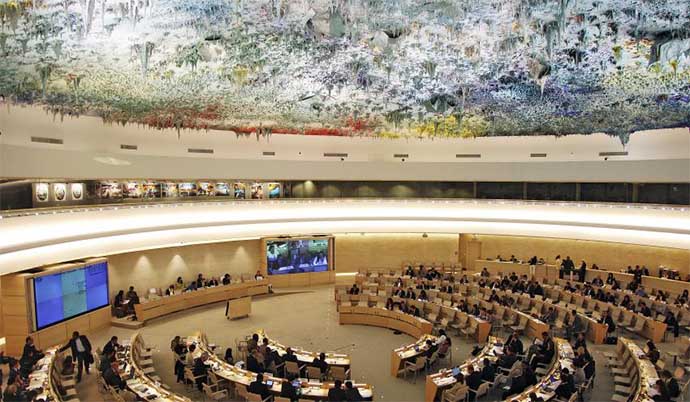 NEW DELHI: After the UNGA vote on Thursday, Western diplomats took to Twitter to hail Russia's expulsion from the UN Human Rights Council (UNHRC). The vote which is the latest in a series of measures – most notably the imposition of sanctions on President Putin's daughters – was a bid to cement international pressure on Russia and balance the election of pro-Putin leaders in Hungary and Serbia. There's also the prospect in France of pro-Putin nationalist Marine Le Pen unseating President Macron in the April 24th election. Add to that German Chancellor Olaf Scholz's continued assertions that his country cannot do without Russian oil and gas.
Post the vote, US Secretary of State Antony Blinken sought to convey that the vote sent a clear and unambiguous signal. "Russia must immediately and unconditionally cease its war of aggression against Ukraine and honour the principles enshrined in the UN Charter. The international community will continue to hold Russia to account, and the United States will continue to stand with the people of Ukraine as they fight for their sovereignty, democracy, and freedom," he said.

While Russia's expulsion is a defeat for Putin, the fact is the UNHRC can only name and shame nations by carrying out "fact-finding missions" and reviewing the human rights records of member nations. Its findings have no legal sanction. More than that the body has been discredited by the US itself. Former president Donald Trump withdrew the US from the UNHRC in 2018 accusing it of being "biased" towards Israel and allowing "human rights abusers" to remain as members.
"We take this step because our commitment does not allow us to remain a part of a hypocritical and self-serving organization that makes a mockery of human rights," former secretary of state Mike Pompeo had said at the time.
The US did an about turn under Biden and re-joined the body last year but Trump's assault on international agencies has weakened Washington's hand. Other moves, such as sanctions targeting the Moscow elite, also remain work in progress. Wealthy Russian tourists make up a sizeable portion of tourism revenue in Europe and tourist dependent nations such as Italy are already feeling the pinch. According to Euromonitor International's Travel Forecast Model, Russia accounts for 1% of outbound tourism spending, amounting to $9.1 billion in 2021. Finally, it must be remembered Moscow is not new to sanctions – it has had sanctions imposed on it since 2014 – and its oligarchy have already figured out ways to cope.
Turkey could play a crucial role here and there are already reports that Russian individuals and corporations are portraying themselves as Turkish entities to circumvent sanctions. How much Ankara will choose to play ball is to be seen.
The lack of any conciliatory statements or actions by Russia so far suggests that Moscow is in Ukraine for the long haul. Nato Secretary General Jens Stolberg's recent warning that "Nato allies must plan for the possibility that the war in Ukraine could last months or even years," seems so far to be accurate. What this means is that Putin is counting on the European coalition to splinter thereby stripping away Biden's authority to lead the anti-Russia coalition, leaving him free to take the whole of Ukraine.
Such a calculation would mean that the West must move toward more long-term goals rather than just supplying arms and imposing sanctions. But what those goals are and how will they be taken forward remain a mystery.