A Guide To Contemporary China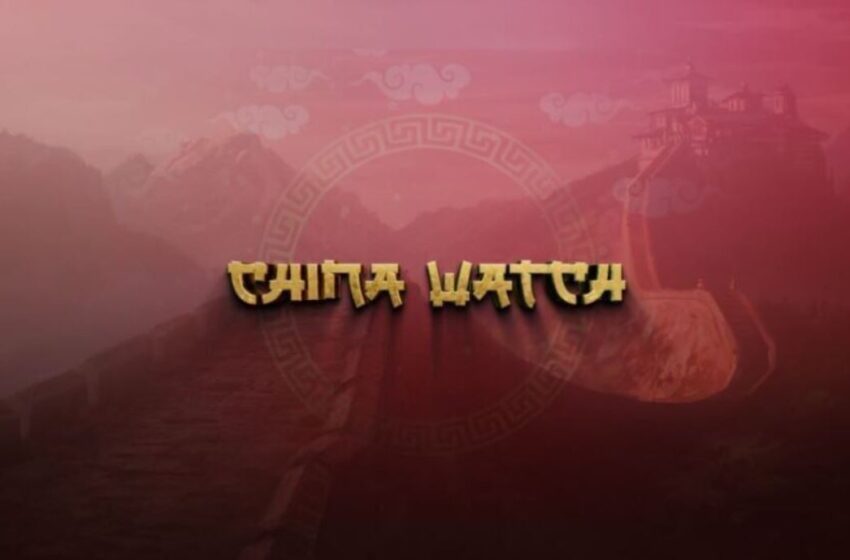 Shanghai's Delivery Workers Locked Out Of Homes
Shopkeepers and delivery drivers are a lifeline for millions of locked-down Shanghai residents. But to keep food deliveries running, many left their homes for improvised housing in workplaces or vehicles. As infections rose, some have stopped making deliveries as they are marooned outside their locked-down homes. Many are sleeping wherever they can, even in vehicles or grocery stores since their apartment complexes have been sealed. To make things worse, during the full lockdown in Shenzhen last month, social media users in the city reported seeing delivery drivers sleeping on the streets; some were blocked from returning to their homes even if they had a special permit to work during the lockdown.
Source: Sixth Tone
More Chinese Now Tuning In To American Sports  
American sports or more specifically – American extreme sports seem to be ruling the Chinese market. The best example is the Ultimate Fighting Championship run by an American MMA promotion company headquartered in Las Vegas, Nevada. It has over 170 million fans in China — more than half the total population of the United States. The promoters say women form a growing fan base.  According to statistics compiled by UFC Asia-Pacific, 66% of UFC's fanbase in China falls between 18-34 years old and the male-female divide is not as great as you might expect: 68% of Chinese UFC fans are male, while 32% are female. With such huge numbers, other American sports organisations like those for the NHL and NFL are said to be looking to enter the Chinese market. If that happens, we may even see a thaw in Sino-US ties, at least when it comes to American sports.
Source: Radii China
China Leads The World In Online Literature: Govt
China claims it is leading the world when it comes to authoring and reading works of online literatures. Recently released statistics show that as of December 31, 2021, the international reading platform Webnovel had 2,100 translations of Chinese web novels, more than 200,000 overseas writers and nearly 370,000 original overseas works, while the number of users on online literature platforms in China reached 502 million in December last year. Qu Chang, a veteran translator believes that the reason is "many readers overseas are curious about the culture of China such as Taoism, martial arts and e-sports. So translated works feel fresh to them, which leads to more translations of Chinese online literature works."
Source: Global Times
China's Break Dancers All Set For Asian Games
Chinese break dancers are actively preparing for the 19th Asian Games Hangzhou 2022, in September. The modern dance style will feature in the event program of the Asian Games for the first time. Break dance is a genre of street dance that originated in the United States and was popularized in the latter half of the 20th century. Two years ago, the International Olympic Committee added the dance to the medal program of the 2024 Paris Olympics. Three selection trials, involving break dance battling and a physical strength test, were scheduled every month from March to May and were designed to pick out four competitors and four substitutes to compete on behalf of China at the Hangzhou Games.
Source: China Daily
'Virtual Tomb-Sweeping' Gains More Acceptance
Some of China's traditional festivals are being commemorated online due to the global pandemic. The latest is tomb sweeping. The three-day celebration which is held annually in April is a traditional Chinese holiday for people to pay tribute to the dead and worship their ancestors. Instead, due to the pandemic it was marked virtually. According to data from the Ministry of Civil Affairs "virtual tomb-sweeping" were marked on April 5 with 6.95 million Chinese virtual memorial ceremonies held on 2,304 online platforms. This was a growth of 275.7 percent from the earlier year. Meanwhile, 5.83 million people had traditional tomb-sweeping ceremonies across the country on the day, 69.8 percent less than the previous year.
Source: People's Daily
Increasing Number Of Chinese Youth Are Writing Wills
An increasing number of China's baby boomers and even those in their 20s are now becoming more comfortable with doing something one normally puts off – writing a will.   After analysing 220,000 copies of wills, the China Will Registration Center (CWRC) a public welfare project, found that the average age of individuals who had made a will was 68.5. By 2021, 1,204 adults born after 1990 had made a will. People born after 2000 have also joined in. The CWRC says most wills are made to distribute physical property, such as real estate and bank deposits, to avoid unnecessary family disputes. However, unlike the wills of older generations, young people's wills focus more on digital assets, like Alipay, WeChat and gaming accounts. "The younger generations in China have become more open-minded, and their wills are no longer associated with death, but are more about conveying love to family members and friends they care about," said Li Xinyue, director of the first service branch of the China Will Registration Centre in south China's Guangdong Province.
Source: Xinhua