New Year But Little Change Expected In Old Chinese Habits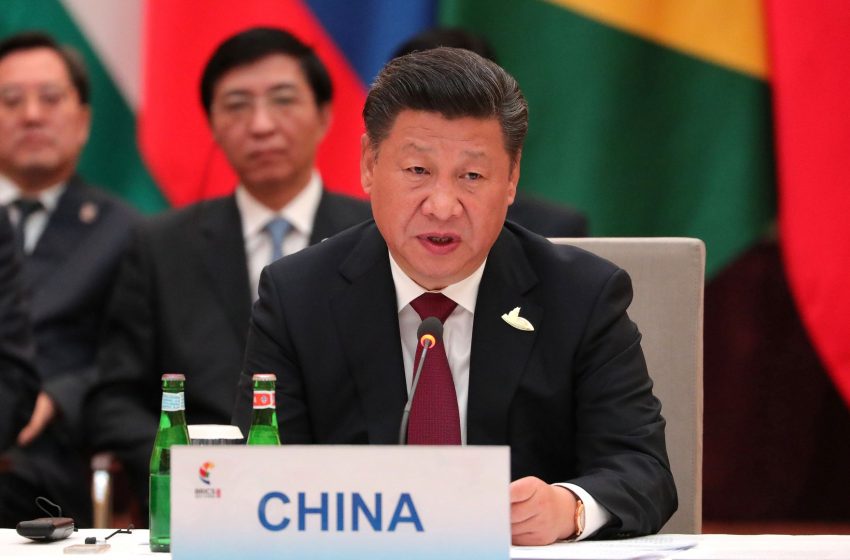 NEW DELHI: China's 5th plenum (annual conventions of the Communist Party Central Committee) held towards the close of the last year (October 26-29), focused on the 14th five-year plan that will run till 2025. But the plenum also offered hints into the direction of foreign policy in the new year, which is relevant for India, given the standoff in Ladakh.
The communique issued at the end of the plenum notes the "new developments and changes in opportunities and challenges," which, according to an analysis by the U.S.-based Centre for Strategic & International Studies (CSIS), is clear reference to the new paradigm in relations with the U.S., one characterised by rivalry, protectionism and the break-down of global supply chains. It also notes the "profound adjustment in the international balance of power," meaning that China will continue to rise while the U.S. diminishes.
The CSIS analysis dated October 30 also noted "shifting dynamics on Taiwan and Hong Kong" in the communique. While earlier the call was for a "win-win" approach with regard to Taiwan, the preference now is for "maintaining the long term prosperity and stability of Hong Kong and Macau, promoting the peaceful development of Cross-Strait relations and the reunification with the motherland."
According to the CSIS, the blunt language is reference to the deterioration in China's governance of Hong Kong and relations with Taiwan.
What should India read into this? India-China relations have nosedived since early last year with no sign that Beijing is serious about ending the standoff in Ladakh; add to that India's crackdown on the business end of the relationship combined with the outreach to potential strategic partners, and it's clear that the Delhi-Beijing relationship is unlikely to get better anytime soon.
China scholars in India, based on their study of recent Chinese writings on this country, have made some inferences. At a recent webinar organised by the Institute of Chinese Studies in Delhi, Hemant Adlakha, associate professor in the department of Chinese & South East Asian Studies, Jawaharlal Nehru University, noted that the writings were not from the usual stable of South Asia experts, rather they were by scholars focused on international trade and business, on Belt & Road, while some have a background in the BRICS Bank.
Some of these writers have faulted India on its approach to "local disputes, regional antagonisms including Delhi not signing the RCEP (Regional Comprehensive Economic Partnership)". They warn that "India is riding high on strategic ambition, and nationalist sentiment may intensify confrontation with China".
Local disputes and regional antagonisms suggest the boundary dispute and China muscling into India's strategic periphery, which Delhi has every reason to counter for national security reasons. As for RCEP, India walked out since concerns regarding the unchecked flow of Chinese goods into this country were not addressed. And regarding strategic ambition and nationalist sentiment, China's behaviour in recent years has reflected precisely that.
The commentaries Adlakha cites say India could cut down bilateral exchanges, which it has done; as for backing Tibetan forces, China's actions could force Delhi to change its passive stance on Tibet. India is accused of paralyzing SAARC in order to keep China out. But why should Delhi give Beijing a free pass into its neighbourhood?
The Chinese commentaries describe India as a "Trojan horse" in the SCO, but Beijing is the only one making this accusation. China has openly violated SCO rules by encouraging Pakistan to raise bilateral issues during summits.
China believes India will do all it can to hinder or deny China's BRI/OBOR strategy. Why not, given that this is a strategic venture driven by the Chinese state. As for their concerns that India "will move closer to anti-China hegemony forces for support" since it cannot take on China alone, the point is India has every right to take whatever steps it deems necessary to defend itself.
The commentaries say that border clashes in May including the one in the Galwan Valley in Ladakh, has led to India "casting away restraints". Important to note that the commentaries do not acknowledge China's role in provoking these clashes in the first place or the deliberate attack on Indian army personnel, leading to the deaths of 20 of them.
The commentaries say China has lost the initiative to manage relations with India and all that is left now is to maintain a "bottom line", avoid any major crises or military conflict and seek to ensure peace and calm even if superficially, on the boundary.
This is hypocrisy: China has systematically undermined every agreement signed since 1993 with repeated LAC violations. There seems little doubt this has been done with Xi Jinping's assent, even as he attended "informal summits" with Narendra Modi. How does one explain China's actions? China's accusations and finger pointing cannot obscure its singular role in destroying the bilateral relationship. No leader representing a nation of 1.2 billion people can accept what China did.