China's Special Envoy Touches Base With Delhi As Afghanistan Simmers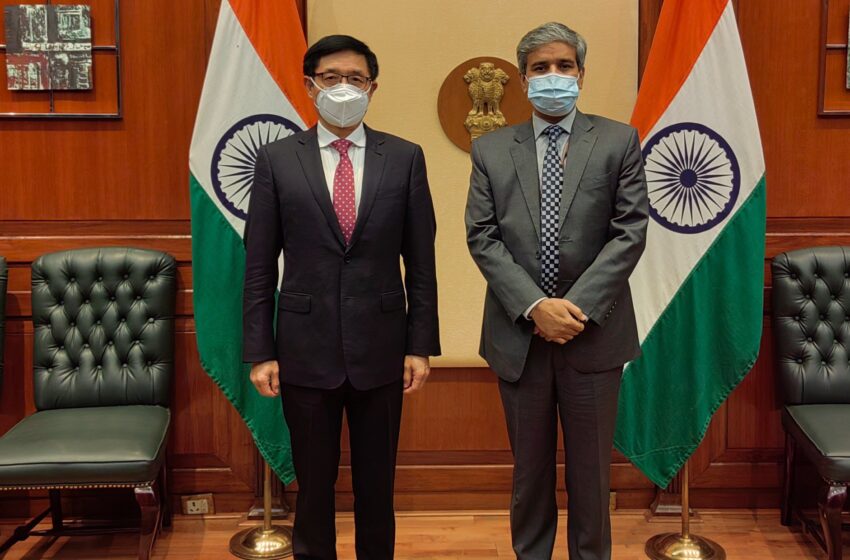 NEW DELHI: The first visit by China's special envoy on Afghanistan to New Delhi comes more than four years after the two sides decided to cooperate on economic projects in that country. Little has happened since then given the downturn in relations following clashes in Ladakh in 2020. There was, however, some movement on training of Afghan diplomats, with a batch undergoing courses in Delhi and then Beijing.
The inevitable question: does the visit of special envoy Yue Xiaoyong on Thursday signal China's belated acceptance that India has stakes in Afghanistan and therefore a dialogue would be useful? It would appear so. The special envoy's twitter account said both sides "agreed to encourage engagement, enhance dialogue and give positive energy for Afghan peace and stability".
There was nothing from the Indian Ministry of External Affairs but Delhi has made some recent crucial moves on Afghanistan. Witness the reopening of the Indian embassy in Kabul with the consulates in Jalalabad, Kandahar and Herat expected to follow suit. Earlier, India had sent supplies of wheat and medicines to demonstrate it is not giving up on its ties with the Afghan people.
The Taliban leadership has also indicated it would like India to resume the many development projects it had initiated (although Delhi is yet to respond).
Given that context, and China's own interest in pushing CPEC projects in Afghanistan (at a time when CPEC projects in Pakistan appear to have slowed down), Beijing's motives are not hard to discern. It wants to unlock Afghanistan's reserves of iron ore, coal, copper and the estimated 1.4 million metric tons of rare earths including significant amounts of lithium. In November 2021, representatives of several Chinese firms made on-site inspections of potential lithium sites in Afghanistan.
But it's not clear if any Chinese company has ventured to invest so far given the lack of survey data, uncertainty over the size of reserves and the logistics required to move the product out of a landlocked infrastructure-poor country.
Nevertheless, China has kept its lines open with the Taliban, not shutting down its embassy in Kabul last year when the Taliban swept through the city. There's been no announcement of formal diplomatic recognition although it has had dialogue with their leadership. Nor has it been overly generous with aid. Some $7.5 million was given when an earthquake hit that country in June. Last year there were reports of China pledging $31 million in food and medical aid to Afghanistan.
China's outreach to Delhi underscores its need to stay abreast of India's next moves in Afghanistan. If India resumes development projects there (which can be taken as given), it's a clear sign that this country could be close to regaining the foothold believed lost when President Ghani made his graceless exit. Perhaps the pragmatic Chinese may see collaboration with India in Afghanistan as a way of limiting its own risks. Whether India would be amenable is a different story altogether. Beijing may also see such collaboration as part of the overall effort to mend fences with India.
Let's not forget the U.S. drone strike which eliminated al-Qaeda leader Ayman al-Zawahiri last week, may not be the last. Afghanistan is reportedly teeming with terrorists of every kind, from ethnic Uyghurs opposed to China's control over Xinjiang to the Islamic State. The former is a Taliban ally, the latter not so. Add to that speculation that fighters of the Tehreek-e-Taliban Pakistan and the rebel Baloch have sanctuary and support there. What brew this deadly cocktail could produce is not hard to imagine. From Beijing's point of view, there may be no better time than now for the long-stalled dialogue with India on Afghanistan.