RCEP Signed, India Stays Out But For How Long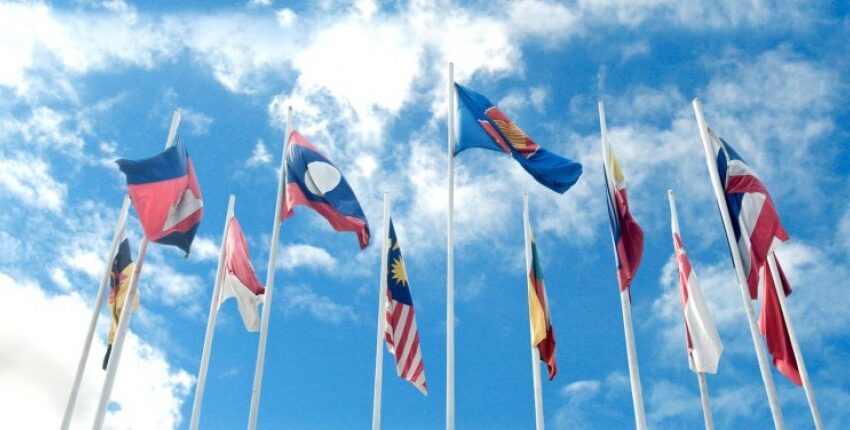 NEW DELHI: Fifteen Asian countries signed a trade deal on Sunday that has been eight years in the negotiation. The Regional Comprehensive Economic Partnership (RCEP) brings together the 10-member Asean bloc, Japan, South Korea and China in a trading arrangement that sharply reduces tariffs for their goods, and establishes common rules for e-commerce and intellectual property.
But one country did not figure among the list of signatories: India. Recall India had walked out of the RCEP negotiations in November last year saying its concerns were not addressed, meaning it feared an influx of China-made goods that would wipe out its fragile manufacturing base.  Since then as relations with China deteriorated, India has cracked down on Chinese apps like TikTok and PUBG, regulated the flow of capital from neighbouring countries (meaning China) into "strategic sectors" of the economy, such as telecom and IT, and erected tariffs on a range of other imports from China.
RCEP has kept the window open for India to join at a later stage, but as an official who has taken part in trade negotiations pointed out, "India will be at a disadvantage since the rules have been set, there's no way of getting around what the other members have negotiated and agreed on. India could have managed some concessions from China when negotiations were still on, or get other countries to prevail upon China but that option is no longer available since we walked out."
The immediate impact of the agreement will be Indian goods being shut out as RCEP members open the doors to commerce with each other. The official rued the fact that India was close to clinching the RCEP deal, but it was torpedoed by the local industry lobby that funds political parties. "This so-called swadeshi lobby is focused on protecting its interests in the huge domestic market," the official pointed out, noting that "the tariffs erected by the government stem from the influence of this lobby. Worldwide, tariffs are seen as an inefficient way to protect domestic industry but the local lobby prefers it because it ensures higher prices for their products in the local market."
The odd point is India insists on protection even for sectors where it has acknowledged strengths.  India is the world's largest producer of milk (has been since 1997), churning out 187 million metric tons last year. But it is reluctant to open up its dairy market to other countries. Textiles contributed 2% to India's GDP in 2019 yet the government sees a need to ensure textiles produced in Sri Lanka and other small countries are kept out or their imports are limited. Similarly, import of jute from Bangladesh is banned to protect the local jute industry. The result is evident in the lopsided nature of India's trade with its neighbours. In 2019, India exported $21.8 billion worth of products last year, which is a hefty 7% of total goods exports of over $300 billion. But imports were at a laughable 0.8%. The peak of imports from the neighbourhood touched 1.8% but that was 20 years ago. Little wonder India's smaller neighbours are gravitating to China, which has promised to buy more from them and at lower tariffs.
India now wants to renegotiate the free trade agreements (FTAs) it has signed with a number of countries (Japan, South Korea and Asean), since these have resulted in larger trade deficits. The FTA with South Korea, for instance, saw the influx of cheaper rubber, chemicals and plastics, which India is already self-sufficient in. Indian producers were unable to compete and complained to the government for protection. But FTAs are in perpetuity and it suits those countries to say no given that India has little leverage. Asean has told India re-negotiating the FTA is "not a priority", since it is focused on the RCEP. Japan has told India that it must address major issues first including price competition, product quality and weak logistics. It has said that there are many Japanese firms keen on investing in India but rising labour costs and stringent rules of origin are major impediments.
Indian industry's inability to compete is also visible in the anti-dumping duties the government resorts to. As of November this year, Parliament was told that the government had initiated 353 anti-dumping cases and anti-dumping measures were already in force in 130 cases.  Most of the anti-dumping duties concern China, specifically chemicals, petrochemicals, pharma, steel and consumer goods.  Interesting to note that India is the world's second largest producer of crude steel, rolling out 111.2 million tons last year. Yet the government considered it necessary to impose anti-dumping duties on steel.
Clearly, India needs to rethink its approach to trade. But this cannot happen so long as the local industry lobby funds major political parties and is able to influence policy.  Inherent in this is the lobby's reluctance to go out and compete and become world players.  For them, India is a big enough market and the profits are substantial. It's a lazy approach to doing business but it works for them.
What happens now? The RCEP Express has left the station but India may have no option but to get on board sometime in the future, says the trade official. The election of Joe Biden in the US could see a revival of interest in the Trans-Pacific Partnership which Donald Trump walked out of. Biden could give new life to the WTO despite problems with its appellate body (recall US issues with that body go back to the Obama years when Biden was his vice-president).  The point is despite the backlash against globalization, the world is moving more towards trading blocs and India cannot afford to remain outside.