Bali G20: Heads Of State Bilaterals Could Produce Key Outcomes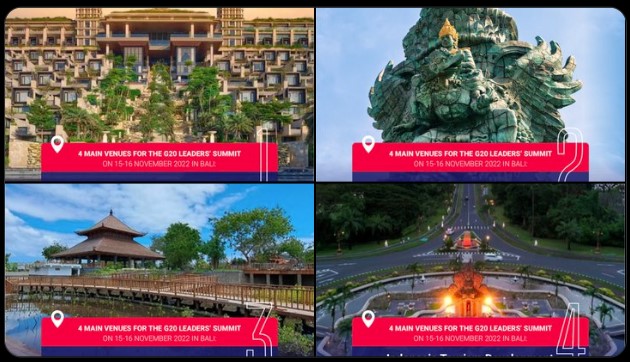 NEW DELHI: Some things don't change: expectations of a Modi-Xi Jinping meeting at the SCO summit in Uzbekistan two months ago were belied, does that mean it cannot happen this time in Bali where the G20 gabfest is underway?
External Affairs Minister S Jaishankar's remarks at the recent Hindustan Times Summit provide a clue. He said: "Unless there is peace and tranquility in the border areas… unless there is an observance of agreements and no unilateral attempts to change the status quo… the situation cannot be, and is not, normal."
While India and China have removed troops from both banks of the Pangong Lake, in Gogra and Hot Springs, other points remain, notably Depsang where PLA troops remain camped in an area known as "Bottleneck" north of Galwan, and in Demchok where they are blocking Indian graziers from traditional grounds.
In the view of some senior army officers who have served there, Depsang and Demchok are "doable" but the Chinese have given no indication they are interested.
As Jaishankar put it: "There are other (issues) which still need to be worked on and it is important to persevere and keep pushing. The present state of affairs is not even in China's interest."
Which is why India will closely monitor the Xi-Biden meeting on the G20 sidelines on Monday. There's a view in Delhi that the two leaders may seek to focus on security after the recent round of sabre-rattling over Taiwan. There may be an understanding not to escalate or provoke, which should suit Xi although his concern would probably centre on the economic and trade relationship which has taken a hit.
Biden's decision to spur the production of computer chips at home is a case in point. But U.S. export controls intended to curb China's technology growth are far more serious and send one message: China, already many years behind the technology curve vis a vis the U.S., could slow down even further. Add to that, China (and Russia) will no longer enjoy unfettered access to the U.S. market.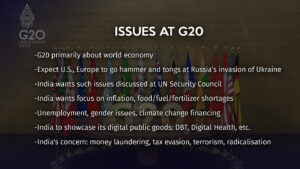 The flies in the ointment would be Asia and Europe. While the U.S. has signed a comprehensive strategic partnership with ASEAN, there are enough indications the latter will not wish to choose sides in the event of a U.S.-China confrontation in the Indo-Pacific.
The ASEAN Maritime Outlook pushed by Indonesia, the G20 host, underscores partnerships as the way forward on the South China Sea. It has called for a "progressive" view on human rights, indicating it may have no truck with the U.S. on that score. It's a point that Biden may have already heard from his ASEAN friends at the summit in Cambodia over the weekend.
Even Europe is showing its teeth amid early winter temperatures and "heat rationing" because of the energy crisis generated by the Ukraine war. Germany's Chancellor Scholz was in Beijing in an obvious assertion of his country's autonomy. French President Macron could be next.
In that sense, the bilaterals that take place during the G20 need to be closely watched for possible surprises. Modi will be meeting his UK counterpart Rishi Sunak, President Biden, Macron and, of course, Indonesia's President Joko Widodo.