Showcasing Samarkand: Uzbekistan Rolls Out The Welcome Mat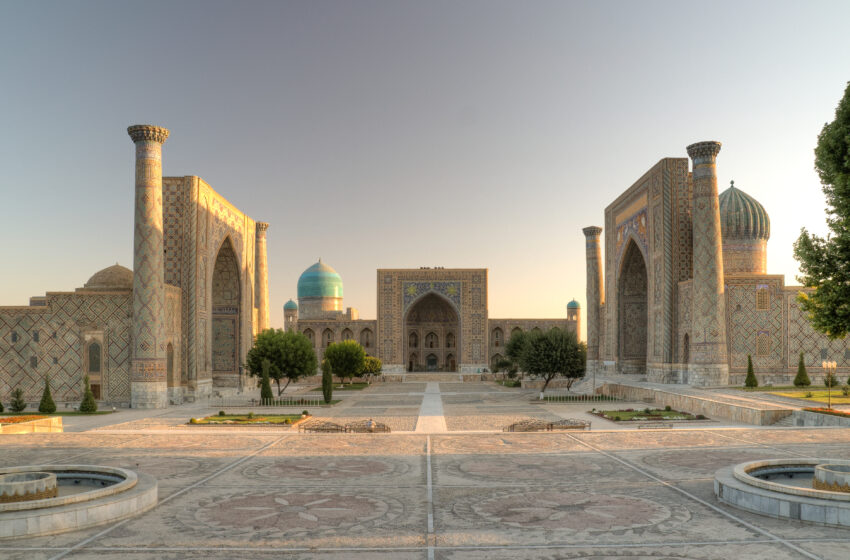 SAMARKAND: The SCO summit in Samarkand was a Made for Uzbekistan event, designed to showcase its natural beauty, magnificent and perfectly preserved historical monuments and organisational (read government) competence and efficiency in carrying through a successful world summit.
But in a move perhaps harking back to Soviet times, access to Samarkand was tightly controlled for the duration of the event (September 14-16). Roads in the city were blocked off for every other traffic to ensure smooth movement of VIPs (15 heads of state).
Young people appeared to have little idea about "SHO" (SCO acronym in Russian) other than the fact that it was being held in their city. A few showed curiosity, asking what was discussed, how it would help Uzbekistan, would it improve their prospects of employment in the region and farther beyond. But that was just a few.
This lack of curiosity I have also encountered in China, in Russia and other authoritarian states. Partly it stems from a disinclination to get involved in anything deemed political for fear of drawing the attention of the security authorities. Partly it may have been genuine disinterest, something too remote from their lives to merit any attention.
Uzbeki culture also appears to favour restrained behaviour in public. So while flags and buntings advertised the SCO summit, and a "Culture Street" show cased dances, art and costumes of each member state, there was otherwise little to suggest a summit was on. Local radio and television (mostly state controlled) did feature programming on the summit, the agenda, and analysis by experts. Some of these experts were present at the media centre where they were snapped up by the visiting Indian (and other media) for interviews.
While access to the summit venue was tightly controlled, one could get across to other parts of the city by taxi or just by walking and Samarkand is a pleasure for walkers. Pedestrian walkways are tree-lined with fountains, parks and playgrounds. The air is clean, temperatures in the early 20 degrees and while the sun is strong, it takes time to build up a sweat.
A favoured point for journalists was the Registan Square, a 14th century complex dating to the time of Timur (ancestor of Babur who founded the Mughal empire in India). The square is full of local and foreign tourists and it's a great place for TV channels to shoot and for journalists to do their "piece to camera" or interview people. The complex also features the tomb of Bibi Khanum, Timur's wife, and a bazaar (bozor in Uzbek) with vendors selling everything from dry fruits to toys.
There is a Leninesque statue of Islam Karimov situated in the middle of a sprawling garden in the same complex. Karimov was Uzbekistan's first president since it broke off from the Soviet Union, ruling with an iron hand from 1991 until his death in 2016 when he was succeeded by current President Mirziyoyev.
People say there is an Islamic revival of some kind underway, and you do find women cloaked head to foot in black. But most women are otherwise clothed, from jeans and pant suits to skirts and T-shirts. They are free to work and travel, live independent lives. Inshallah this will continue.
There are hotels to suit every pocket and Uzbekistan is cheap ($1 = 10,000 Soms approximately). Bars and restaurants serving liquor are ubiquitous with some featuring live bands playing old Hindi film songs. High speed trains run daily from Tashkent to Samarkand, Bukhara and back with tickets costing around $30. The road trip takes longer, about 5 hours.
After spending the better part of a week in Samarkand, one understands why the SCO summit was held there. At a time of economic dislocation caused by Russia's war on Ukraine, the summit showcased Samarkand to the world: Uzbekistan welcomes you.