India's 5G Revolution Has Far Reaching Ramifications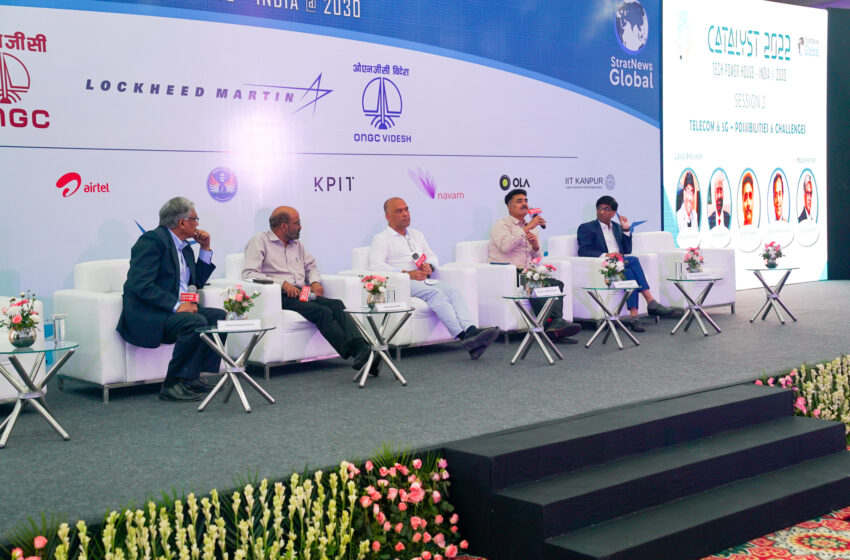 5G is now the new talking point in India. Earlier dismissed as just an idea, the government's first auction of 5G spectrum having concluded in August this year suggests that India could soon be at par with the rest of the world as far as the internet is concerned. The auctions which generated Rs 1.5 lakh crore and saw market leader Jio sweep away the competition to get the rights to roll out 5G to India. According to Reliance Chairman Mukesh Ambani, the company will unroll 5G services in four metros by Diwali and the rest of India by December 2023 ensuring that the country does not remain behind in the global hunt for ever increasing internet speed.
The move towards 5G is a welcome one, but one that has to be considered carefully especially as the majority of Indians do not understand its ramifications. What 5G will do is that it will enable increase internet speed by around ten times more that 4G which is ideal for internet users it also allows easier connection towards various devices enabling AI, IoT to become faster and easier. This has wide implications. From the use of machines such as automative sensors which alert the driver when tire pressure is low to a heart monitor implant which can alter the patient as to his or her health to even playing a role in the use and programming of defence equipment such as drones, 5G will be essential. Such a technology must therefore say experts, speaking at a session entitled 'Telecom & 5G – Possibilities & Challenges' at the StratNews 2022 Catalyst Conclave, be successfully used if India wants to play a major role in shaping the internet worldwide.
But while 5G is a must in today's world there are challenges that India needs to contend with. According to Narendra Nath, Joint Secretary, National Security Council Secretariat there are two major concerns that the country must bear in mind when talking about 5G. "Let me make it clear, 5G is not a problem for the telecom sector alone. Departments other than the telecom sector such as the transportation sector, the health sector and the entertainment sector all need to come up with problem statements and possible solutions if we are to implement 5G. My second concern is security. The enabling of IoT will allow for a greater number of cyber-physical systems (systems that are governed by computer algorithms) being involved and we need to think hard about what security measures are to be taken."
Nath's concerns are justified. The major downside of 5G is that its expanded bandwidth makes it easier for hackers to conduct cyber-attacks. Also given that 5G will make it easier for a user to access myriad devices there will be more entry points for hackers to operate from. But the biggest question to be asked is how viable is 5G to providing internet to areas in rural India which already get poor connectivity. This will be a major problem. Unlike 4G, 3G and 2G, 5G coverage is limited and to provide proper connectivity existing cell towers will have to be 5G enabled along with more towers to ensures continuous connectivity – something that may be possible in urban areas but harder to implement in rural areas. This is where 5Gi can play a role. A local 5G standard developed by India, 5Gi is a joint collaboration between IIT Madras, IIT Hyderabad, Telecom Standards Development Society of India (TSDSI) and the Centre of Excellence in Wireless Technology (CEWiT). The homegrown 5Gi standard (also known as Radio Interface Technology or RIT) is aimed at improving 5G coverage in rural and remote areas of India's diverse geographical terrain.
Abhay Karandikar, Director, IIT Kanpur who has championed the cause of 5Gi or "frugal 5G", as it is referred to, believes that this technology can help India become a major role player on the global internet stage. 5G is a standard that has been developed by 3GPP, which is a global body that is responsible for formulating the specifications for 5G implementation around the world. Karandikar points out that the recognition of 5Gi by the International Telecommunication Union (ITU) was a big win as it meant that 5Gi could be merged with existing 5G technology to enable Indians not just to enjoy cheap 5G coverage but also enable India to join the great global internet race.
"Globally since the mobile telecommunication technology has moved from 2G to 5G there has been a shift in the balance of Intellectual Property Rights (IPRs) from the West to the Asia Pacific with nations such as China and South Korea playing a large part. India too can and should play a major role now in driving international standards to address our requirement especially since we are the world's largest telecom market. We have made a small start with 5Gi but through TSDSI we can play in the global international standards landscape that goes even beyond 5G," he said.