Moscow To Delhi Via Tehran: What's Rajnath Singh Up To?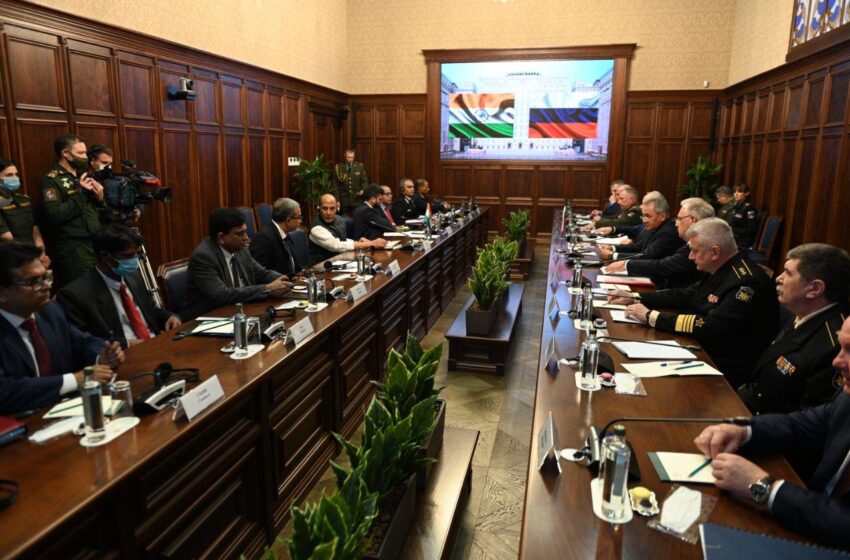 NEW DELHI: With west Asia and the Gulf in turmoil over the US mediated Israel-UAE deal to normalise ties and Iran feeling angry and betrayed, defence minister Rajnath Singh will be making a quiet and unannounced visit to Tehran on his way back from Russia.
But before his Iran "transit visit", Singh may meet his Chinese counterpart in Moscow on the margins of the SCO (Shanghai Cooperation Organisation) deliberations in Russia. The Chinese minister has reportedly sought a meeting with Singh to which India's response is awaited.

StratNews Global has learnt that Singh will be meeting his Iranian counterpart Amir Hatami and other leaders. The visit comes at a time of geo-political flux and possible realignments in the region triggered by the UAE-Israel peace deal. Delhi clearly wants to remain engaged with Tehran during this fluid period.
Iran has been fulminating over the peace deal, and feels let down by the UAE for its perceived abandonment of the Palestinian cause. Supreme Leader Ayatollah Ali Khamenei put out several tweets, among this one, "The #UAE betrayed the world of Islam, the Arab nations, the region's countries, and #Palestine. Of course, this betrayal won't last long."
India, on the other hand, welcomed the deal when it was announced last month with the External Affairs Ministry saying "India has consistently supported peace, stability and development in West Asia, which is its extended neighbourhood. In that context, we welcome the full normalisation of ties between UAE and Israel. Both nations are key strategic partners of India."
India was also careful to reiterate its support for the Palestinian cause while also hoping for an "early resumption of direct negotiations to find an acceptable two-state solution".
Singh will have to do a careful balancing act given India's close ties with all the parties involved–the US, Israel and the UAE. Ties with both Israel and the UAE have been on an upswing in recent years.
The need to touch base with Iran may also stem from Delhi's anxieties over how the Afghanistan peace process could play out, plus the proposed $400 billion economic partnership between Tehran and Beijing. Strategic analysts fear this could lead to China gaining a strategic foothold in Iran.
Iran may seek some assurances from India on resuming oil purchases, which is a hard call given US sanctions on Iran. There's also India's strategic interest in Chabahar port, seen as the gateway to Afghanistan bypassing Pakistan.