Iran Dangles Jask Carrot As Nuke Talks Move Forward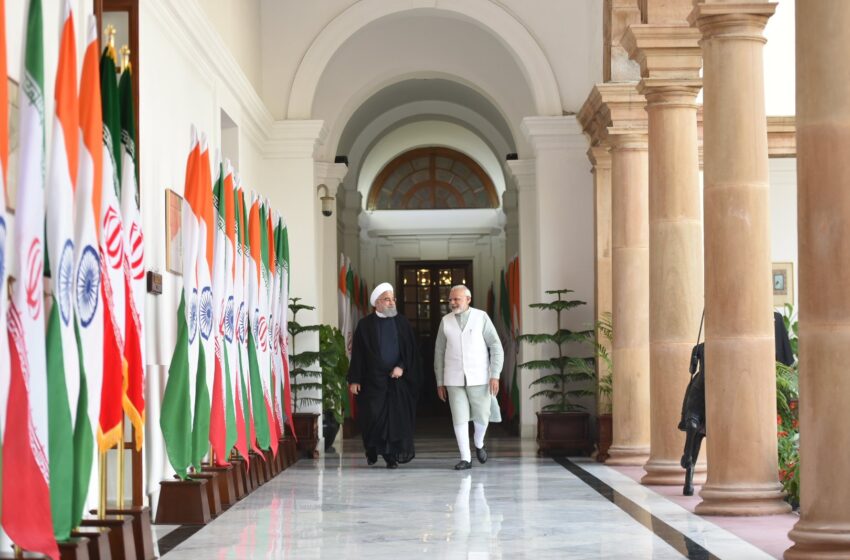 NEW DELHI: There could be a breakthrough in talks on Iran's deadlocked nuclear deal, the signal coming from no less than two sources. Wendy Sherman, US deputy secretary of state, was reported as saying that the sixth round of talks will resume over the weekend in Geneva with the Biden administration hopeful of a deal before the June 18 Iran presidential elections. It is widely believed that chances of a deal could dim post the election, given that the odds seem to favour known hardliner Ebrahim Raisi.
The other signal came from former Iranian diplomat Seyed Hossein Mousavian at a webinar, where he said, "After five rounds of talks, 90 percent of issues have been agreed and the sixth round will see the remaining 10 percent sorted out. We should have a deal."

India would welcome a deal. Iranian oil remains best suited for India's needs. Many oil refineries in the country are only suited to handle Iranian oil and Tehran offers lines of credit that few other oil producers do. Iran has also inked a pact with India in 2018 to receive payment for oil in rupees, bringing down the cost significantly.
But there's more. Iran's Ambassador Ali Chegeni, invited India to invest $20 billion in the Chabahar free trade zone area which he said would be outside the port area. Then he offered Delhi access to the port of Bandar-e-Jask located at the mouth of the Strait of Hormuz.
"Iran has worked on developing its southeast coastal area in Bandar-e-Jask. The Bandar-e-Jask port project offers relatively risk-free shipping to Iran's key markets, especially India and China," he said, claiming it would help India cut shipping costs. India could also store "strategic crude oil reserves" on Jask.
Given reports that Iran is giving China access to Jask as part of a larger $400 billion deal, there are concerns not only in India but also the US over Beijing's presence in waters through which a major share of the world's oil transits. Former naval officer Abhijit Singh, currently with the ORF, points out that Jask is less than 400 km from the Pakistani port of Gwadar being developed by China. The risk of a China-Pakistan-Iran axis cannot be understated with greater "joint military training and exercises between Iran, China and Pakistan, enhancing China's regional security profile." The upshot would be that Iran would be further sucked into the Chinese embrace.
The Chabahar free-trade zone integrated with the port project, where India is already involved, could see investment in gas and other joint ventures. Connectivity projects are likely to get a further push with the ambassador hinting that "several countries are in the queue" to join the ongoing India-Iran-Afghanistan-Uzbekistan quadrilateral. This could well be a nod to External Affairs Minister S Jaishankar's recent suggestion earlier this year that the Chabahar port be linked with the INSTC corridor, which would open up the Eurasian market to India.
"Time is very short and these opportunities won't remain forever," Chegeni said but India will have to wait and see what happens after June 18th. While the general view holds that the election of Ebrahim Raisi could see a worsening of ties with the West, there is also a view that with his nominee in the driving seat, Supreme Leader Khamenei may have reason to support the successful implementation of the nuclear deal. It could boost Iran's economy, which would help Raisi, and there could be some moves on Iran's regional role that could assuage the US.
Raisi also needs peace and quiet to consolidate his position within the main power centres including the military and security forces. If he is to succeed the aging Khamenei in some years from now, Raisi could do with less ideology and fulminations from the pulpit. A less prickly and aggressive Iran would be good for the whole region, no less India which time and again, has had to temper its ambitions in that country. A deal on the nuclear issue this weekend, one which is endorsed by the new president, would be a major confidence booster for the world.