430 Indian Cities Saw Protests Over Soleimani Killing, Claims Iran Foreign Minister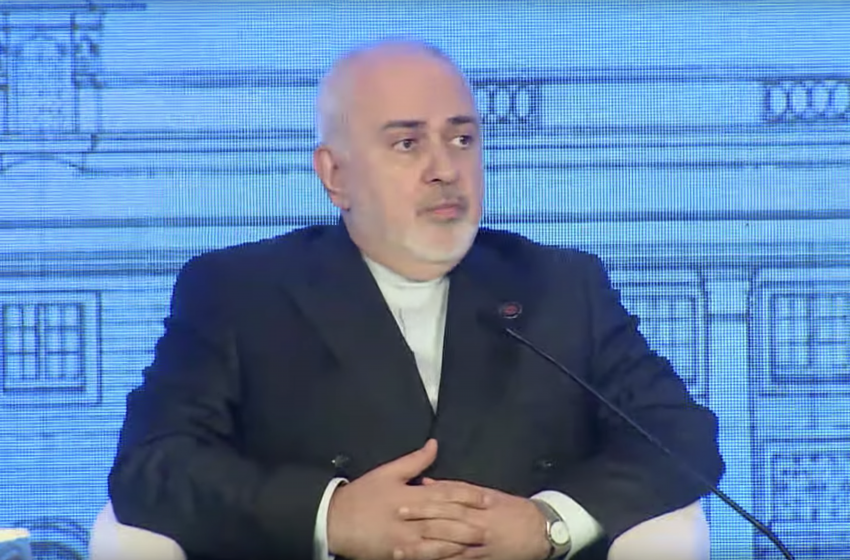 NEW DELHI: It was a monologue rather than the conversation it was billed to be. But Iran's Foreign Minister Javad Zarif didn't disappoint the packed hall at the Raisina Dialogue in Delhi, alternating between contrition for the downing of the Ukrainian passenger aircraft by his military and lashing out at the U.S. for killing Quds Force chief General Qasim Soleimani.
The audience of top diplomats, strategic analysts and the media from India and abroad was Zarif's first outside his country since Soleimani's killing and he made full use of the platform. So much so that he claimed there were demonstrations/meetings in 430 Indian cities over the top Iranian General's killing. Soleimani's killing was a setback to the campaign against the Da'esh (ISIS), he warned and asked, "Who is celebrating Soleimani's killing? President Trump, Pompeo and Da'esh. You wonder about strange bedfellows?"
He pinned the blame on the U.S. for Iran downing the aircraft. "The accidental shooting happened because there was a crisis. People made unforgivable mistakes. We have to ensure these crises are prevented," he said. "Two things are very dangerous which when combined become even more dangerous—ignorance and arrogance. When you become an arrogant ignorant or an ignorant arrogant, it becomes a disaster particularly when you have a lot of power."
Zarif was particularly critical of Europe, given that the UK, Germany and France had set in motion the dispute mechanism process while accusing Iran of breaching the 2015 nuclear agreement. "The future of the nuclear deal depends on Europe. JCPOA was one of the best deals… one of the best multilateral agreements. None of the 11 commitments given to Iran was fulfilled. Not only U.S. but also EU failed to keep those commitments," he regretted, pointing out that "You (EU countries) are independent countries. Why do you let the U.S. bully you?"
He sounded a clear warning: "We have said that once Europe reverses, we will reverse too. We have lost hundreds of billions of dollars. If they pay us those hundreds of billions we will reverse our decisions."
Zarif raised some eyebrows when he claimed that Soleimani's killing provoked widespread sympathy in India. "I was surprised to hear that in 430 Indian cities there were spontaneous demonstrations and meetings to commemorate General Soleimani. The U.S. talks about proxies. Do we have proxies in India?"
He repeated this claim more than once his speech, going so far as to say that 8000 people in Delhi and 9000 in Mumbai gathered in public to mourn Soleimani.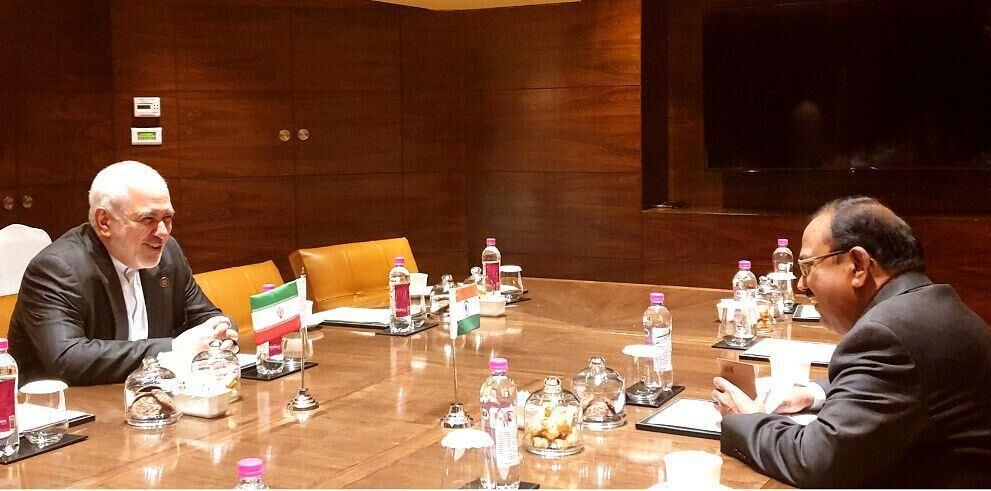 During his day's engagements, the Iranian leader called on Prime Minister Narendra Modi and the National Security Adviser Ajit Doval. All bilateral issues were discussed including trade, energy, economic cooperation and the development of the strategic Chabahar port in Iran. Gulf tensions also figured in the exchanges with both Indian leaders.