India More Comfortable With Wielding Influence Than Power: Jaishankar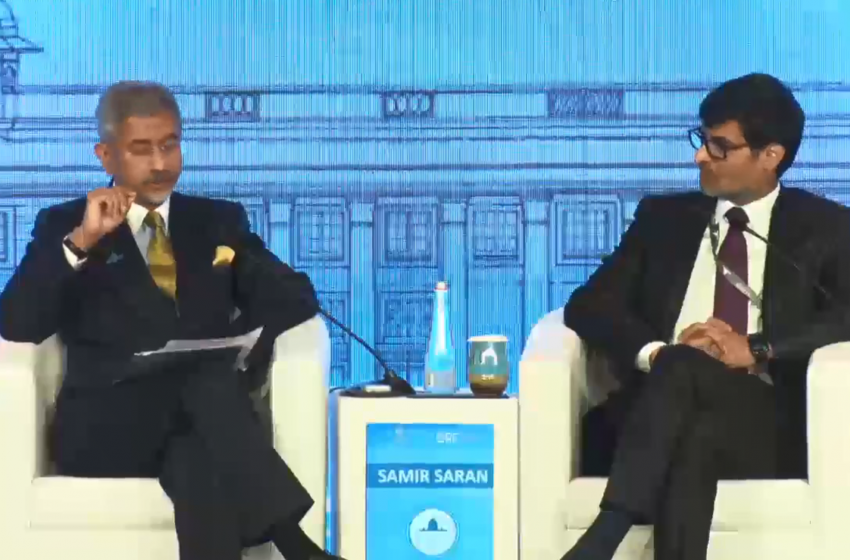 NEW DELHI: It is not in India to be a disruptor in the international system, said External Affairs Minister S. Jaishankar. Speaking at the fifth edition of the annual Raisina Dialogue, he described India as a stabilizing power, one that is law-abiding, not self-centred or selfish.
"India seeks to be a shaper and not an abstainer in the international system," he said. "So whether it is about climate change or connectivity, we have made a difference. We also see ourselves as a standard bearer of the South."

In the last five years, India has undertaken 142 connectivity projects, 52 of which have been completed. India has rebuilt the Sri Lankan railway network; Nepal has benefited through power projects and New Delhi has poured money into roads, power projects and schemes to help people in Afghanistan. That is only in the neighbourhood.
"I am off to Niger where I will inaugurate a convention centre we have helped build. There are other projects from Rwanda to Morocco."
"India as a nation is more comfortable with wielding influence than in wielding power," said Jaishankar, pointing out that India is sharing responsibilities as a net security provider. It has white shipping agreements with 16 countries, handed over naval vessels to eight Indian Ocean states, installed coastal surveillance radars in six countries, given $2 billion line of credit to 11 states, all in the last five years.
"The India-China relationship is unique," said Jaishankar. "Rarely in history have two neighbours risen in the world at roughly the same time." This presents its own problems and it is necessary, therefore, for the two countries to build accommodation and understanding, he said. The question is on what basis since both are dynamic states.
"In about a decade, perhaps more, India and China would be equal in economic terms and if you are ranked one, two or three in the world, it is necessary that you get on."
He confessed to feeling "nostalgic" about Russia. "I am entitled to feeling nostalgic since I began my career there," he said, "but in the last 50-60 years every major centre of power has seen major fluctuations. This is the case in India-U.S. ties, U.S.-China relations, U.S.-Russia relations, but if you plot the India-Russia relationship, it has deep roots in a geopolitical understanding, unspoken but it is there."
In more recent times, relations with the U.S. have undergone a major transformation. "We are not under-delivering in the relationship," he insisted, pointing to how the relationship has moved from purely G2G (Government to Government) to B2B, T2T (Technology to Technology) and also P2P (People to People). The U.S., Jaishankar believes, is moving beyond alliances and is entering the knowledge world where talent and innovation are critical. India could have a critical role to play here.
The European Union is India's largest trading and financial partner but Delhi is dealing more on a bilateral basis with European states rather than with the collective EU. "I am looking to build the kind of convergence politically and strategically and hope to get it moving."
He said the world would have seen "a big jump" in the India-Australia relationship if Prime Minister Scott Morrison had come. Both countries are planning major steps in counter-terrorism, maritime security, connectivity and in other areas.