Trump's 'Peace' Plan: India Favours Israel-Palestine Talks, No Mediation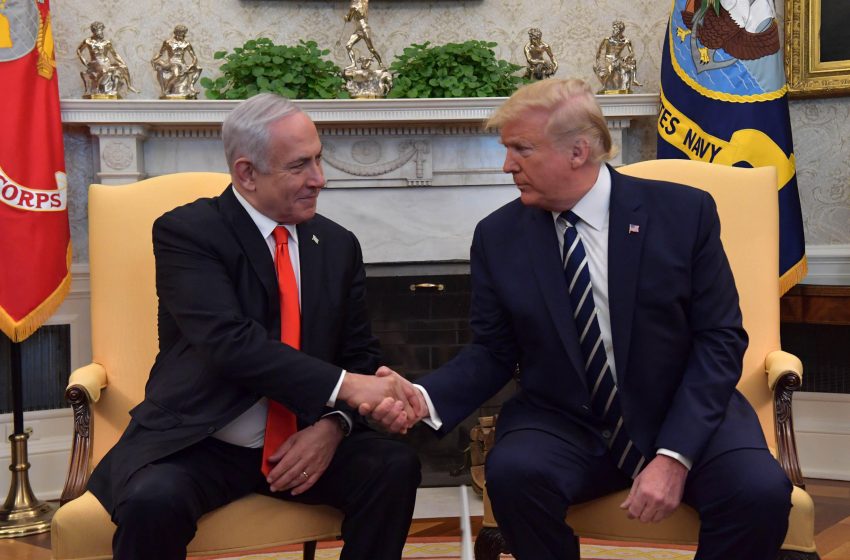 NEW DELHI: Trump's Israel-Palestine 'peace' plan has not found favour with many countries. India on Wednesday kept a fine line, urging direct negotiations between the Palestinians and Israel. External Affairs Ministry Spokesman Raveesh Kumar pointed out that "India has called for a two-state solution to the Israeli-Palestinian issue".
The Palestinians who were not involved in the framing of the peace plan responded by saying it was a conspiracy. Palestinian President Mahmoud Abbas said: "I say to Trump and Netanyahu—Jerusalem is not for sale, all our rights are not for sale and are not for bargain. And your deal, the conspiracy, will not pass."
On the streets of the West Bank and Gaza Strip, Palestinians described Trump's plan as "a gift from a big thief to a small thief", meaning Israeli Prime Minister Benjamin Netanyahu who is facing charges of corruption. Trump was slammed for not consulting the Palestinians.
Former Indian diplomat and West Asia expert Talmiz Ahmad told StratNews Global that the MEA statement not only supports the aspirations of the Palestinians for their own state but also makes it clear that there is no role for a third party (the U.S.) in the negotiations.
Ahmad also slammed the 'peace plan', saying that there was no sanctity to it as it was the work of two discredited leaders. Trump is facing impeachment proceedings and Netanyahu is charged with bribery and fraud and with both facing elections this year "their game plan is to divert the attention of the electorate from their misconduct".
He found fault with the plan on several counts including gifting all of Jerusalem to Israel as capital; also giving away the Jordan Valley to Israel, which means that Palestine will no longer have direct geographic links to Jordan; also certain parts of the West Bank where Israel has already settled 4,00,000 people will become an integral part of that country.
Noting that by no stretch of the imagination can the plan be perceived to bring peace, Ahmad noted that Palestinians will also have to recognise Israel as a Jewish state and Hamas will need to be done away with by the Palestinians.
Trump's motives for coming up with such a flawed plan are unclear; it may have been driven by the need to win the considerable Jewish vote in the November elections. Or, he may have wanted to showcase his 'statesman' credentials. He's clearly failed as far as the latter is concerned, about the Jewish vote one has to wait and see.