Trump Sues As Biden Moves Closer To Victory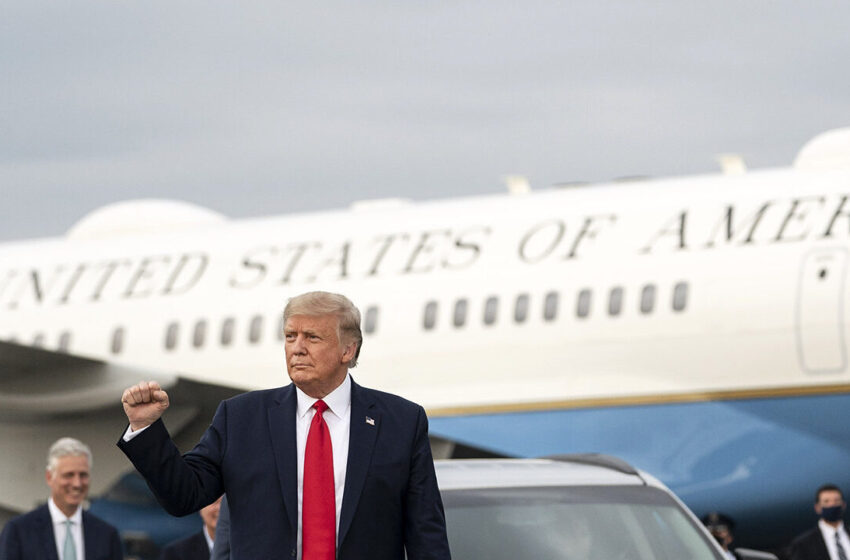 NEW DELHI: President Donald Trump had threatened to take the legal route if he felt the Democrats were trying to 'steal the election'. On Thursday, he followed through on his word with lawsuits filed in three key states, Pennsylvania, Michigan and Georgia.
The lawsuits cited lack of access of Republican campaign observers to where the counting is being processed. Under US electoral law, political parties are allowed to appoint observers to ensure is the process is being done fairly and no late ballots were secretly being added to the absentee ballots. Different from mail-in ballots, absentee ballots which process votes sent by people out of state such the military, students, poll watchers etc have already been a source of contention for the Republican camp. They claim that they there is scope for rigging.
Trump has consistently maintained this online and offline. In Tweets which came with a warning from Twitter he wrote, 'We have claimed, for Electoral Vote purposes, the Commonwealth of Pennsylvania (which won't allow legal observers) the State of Georgia, and the State of North Carolina, each one of which has a BIG Trump lead. Additionally, we hereby claim the State of Michigan…' [Twitter carried this tweet with a warning and a statement, 'Official sources may not have called the race when this was tweeted'] 'there was a large number of secretly dumped ballots as has been widely reported!' [the second tweet also came with a warning from Twitter.]
Trump's bid to rally Republicans around the voting process saw some tensions flare up in a polling process that has otherwise been peaceful. In Detroit, Michigan a crowd chanting 'Stop Now' tried to enter a polling centre as the president tweeted that there was 'chaos' in the absentee ballot system there. He quoted a report from Breitbart News Network, a right wing online news site which claimed that the crowd which it deemed as 'electoral observers', were denied access and the windows of the polling station were boarded up. Other news channels have denied this.
Tensions are especially high in the Trump camp as all major networks have Biden breaking away from Trump with the Guardian putting the tally at 264 to 214 electoral college votes. The reason for the Republican's frustration is that Biden has won key states such as Michigan and Wyoming and is ahead in Nevada. If he pulls Nevada which has six electoral seats, Georgia 16 electoral seats and especially Pennsylvania, 20, he would reach the magic number of 270.
Biden has sounded cautious throughout the campaign. While not declaring outright victory, the former vice-president seemed confident of his chances. 'After a long night of counting it's clear we're winning enough states to reach 270 electoral votes needed to win the presidency. I'm not here to declare that we've won but I am here to declare that when we've finished, we believe we will be the winners.'
The drama will not stop even if Biden does win as all eyes will then turn to the US Supreme Court and see what the justices are likely to say. Going by precedent, the top court has been reluctant to get involved with the 2000 race between George Bush Jr and Al Gore being an exception because it involved one state – Florida – and the margins were less than 1,000.
So, if Biden wins enough states by a healthy margin of say over 3,000 votes the Trump charge is not likely to stand. What may hold more ground is the issue of delayed absentee ballots. In October, the Supreme Court ruled that absentee ballots can be received in Pennsylvania three days after the November 3 deadline due to the pandemic and delays in postal service. However, this ruling could be overturned if the Republicans appeal and going by the lawsuits already filed there are likely to be many court battles whatever happens. The race is far from over.