Oil Deal: Saudis Relieved, Russia Glum, Trump Spared Shale Shock In Poll Year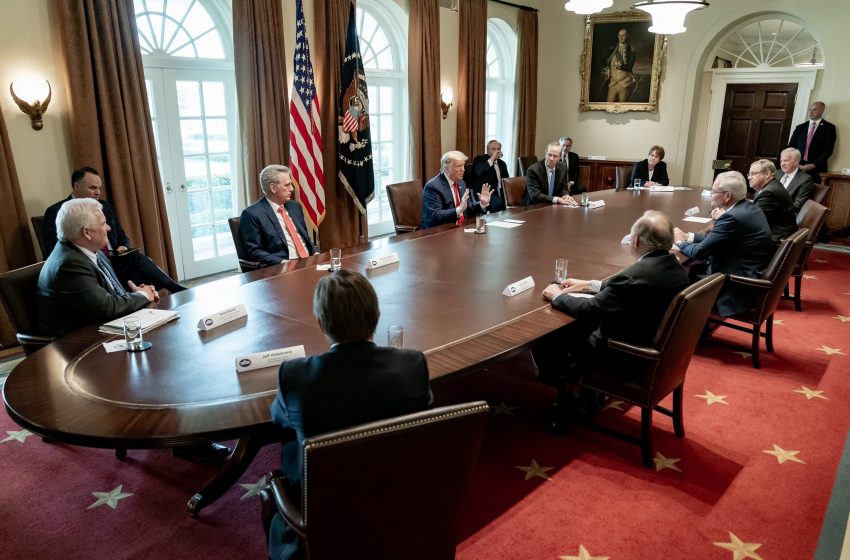 NEW DELHI: President Trump it seems knows best even when the facts say otherwise. Riyadh, Moscow and Washington have agreed to a cut of 9.7 million barrels of crude oil a day to shore up falling prices, but Trump apparently decided that the media and everybody else (OPEC included?), have got it wrong.
On Monday he tweeted, "Having been involved in the negotiations, to put it mildly, the number that OPEC+ is looking to cut its 20 Million Barrels a day, not the 10 Million that is generally being reported. If anything near this happens, and the World gets back to business from the Covid 19 disaster…the Energy Industry will be strong again, far faster than currently anticipated."
Analysts believe the deal hands a lifeline to the ailing US shale oil industry hit hard by falling oil prices – and believes the US president may be angling for more concessions to safeguard his industry. According to a recent PWC study, the US oil and natural oil gas market supports 9.8 million jobs and contributes 5.6 percent of total US employment. The energy sector is clearly one that President Trump cannot ignore, especially as the workers are in his key constituencies, and so it was no wonder that he was quick to tweet once the deal was signed.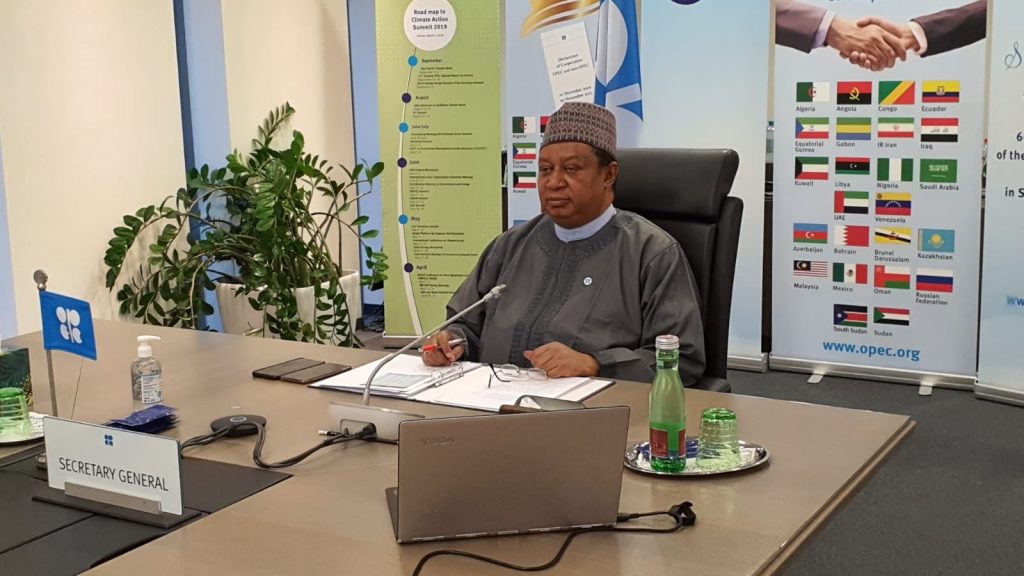 "The big Oil Deal with OPEC Plus is done. This will save hundreds of thousands of energy jobs in the United States. I would like to thank and congratulate President Putin of Russia and King Salman of Saudi Arabia. I just spoke to them from the Oval Office. Great deal for all!" President Trump had then tweeted.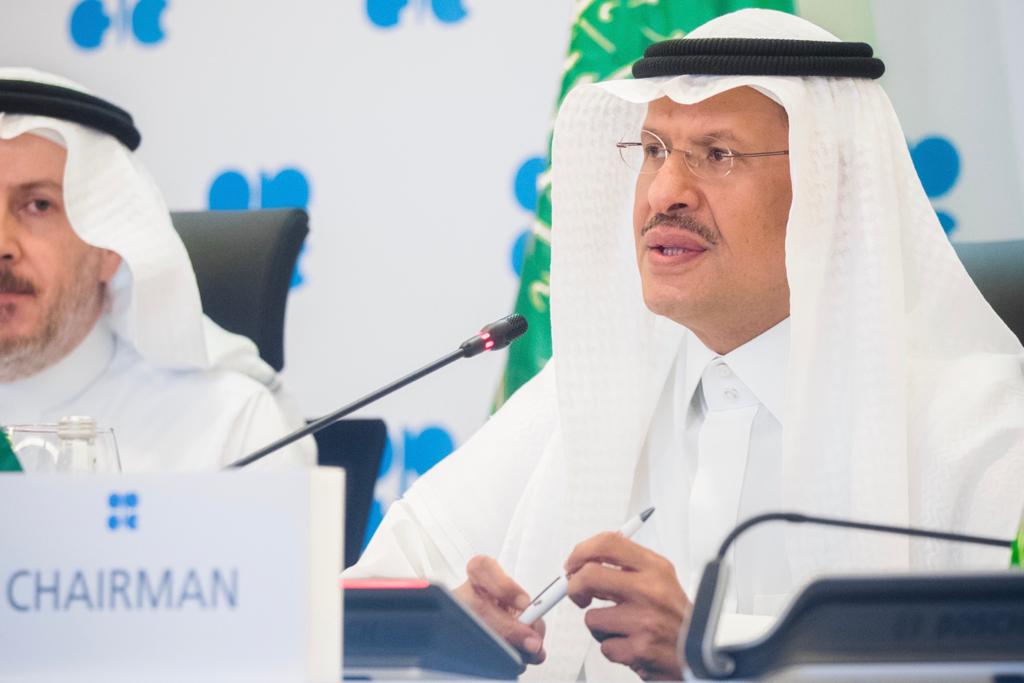 The major actors too had voiced their satisfaction with the agreement. "We have demonstrated that OPEC+ is up and alive," Saudi Energy Minister Prince Abdulaziz bin Salman told Bloomberg News in an interview minutes after the deal was done. "I'm more than happy with the deal."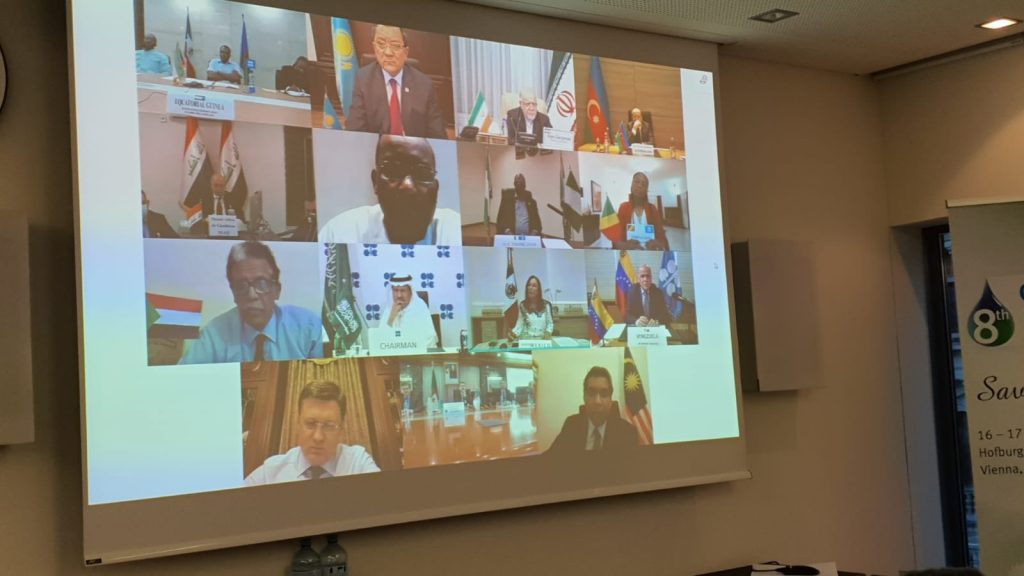 The Russian response seen by the Kremlin press statement seemed less enthusiastic. "The leaders have supported the agreement reached by the OPEC+ on the phased voluntary reduction of oil production in order to stabilize global markets and ensure the sustainability of the global economy as a whole. This deal is coming into force," the statement read.
The deal came after Russia's President Vladimir Putin held separate phone conversations with President Trump and Saudi King Salman bin Abdulaziz Al Saud where the need to stabilise prices was emphasised. But what does it mean for the main actors?
For the US the deal has meant a big win as shale oil lives to fight another day. In 2015, Riyadh had tried to out-price the US shale oil market which had expanded from 5.7 million barrels in 2011 to a record production of 17.94 million barrels in 2018 outstripping Russia and Saudi Arabia. The US had survived by driving down prices of shale oil to remain economical, and thanks to Sunday's production cuts, it survives again today.
For Saudi Arabia, the production cuts were much needed to push up oil prices. The month-long oil production war with Russia has not done the desert kingdom any good. Saudi Arabia is a heavily oil-dependent economy needing 80 dollars a barrel to remain economically stable and though the agreement will not take prices anywhere near that figure, it will still bring some relief to the kingdom.
For Russia, while the production cuts were needed to stabilise the market, President Putin will be less than happy that US shale oil has got a breather. As senior energy analyst Girijesh Pant points out, Putin had been targeting US shale oil in retaliation for US sanctions.
"Putin wanted to put pressure on the US shale oil industry because he saw it as a threat to Russian oil, but also because the US had imposed sanctions on Russian oil major Rosneft due to Moscow's backing of Venezuelan president Nicolas Maduro, a move that had badly hit US-Russia relations," he said.
Aside from the major actors what does the production cut mean for the world? Not much say some analysts. "Global demand for oil has fallen by 35 percent while the cut of 9.7-10 million barrels of oil per day is only a 10 percent global cut. Also, due to the pandemic, the global economic slowdown ensures the price of oil will not matter," said a senior analyst.