Military Tech Transfer: India, West On Same Page?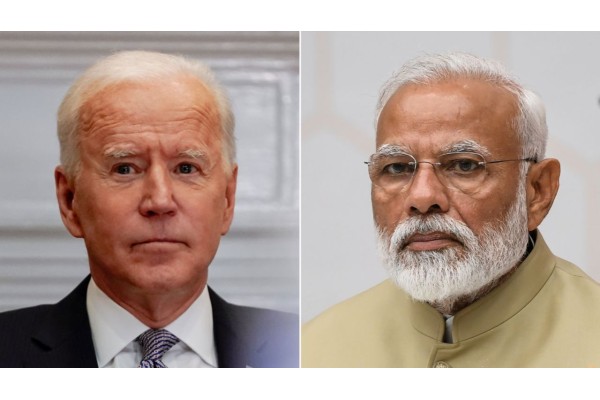 NEW DELHI: Five or even ten years ago, it would have been hard to imagine a blue-blooded American corporate like General Electric tying up with much maligned defence PSU Hindustan Aeronautics, and with the full blessings of Uncle Sam! But as the Narendra Modi bandwagon prepares to roll into Washington DC, this could well be among the centrepieces of his visit, a U.S. commitment to "Make in India" along with "Transfer of Technology" for jet engines.
What explains the U.S. somersault? All the usual explanations are valid including the U.S. needing India for its Indo-Pacific adventures (read China even though Delhi has indicated it has no intention of getting involved). Also, the need to wean India away from its dependence on Russian military hardware. But the last thing India wants is for that dependence to be replaced with one where it is heavily reliant on Western or U.S. hardware.

To avoid that scenario, India has pushed hard for "Make in India" and "Transfer of Technology" but one is not sure if the Indian definition of these two terms converges with the American one.
A diplomat StratNews Global spoke to said the proof of the pudding is in the eating. It may be some years, perhaps even a decade, before India can do the sums and figure out if tech transfer has really happened and what kind of technology. Historically, private technology firms in the West have nixed requests for tech transfer. They prefer selling the products developed through in-house R&D and who can blame them?
U.S. government policies also ensure sensitive technologies are jealously guarded. These are not shared even with NATO allies (barring perhaps nuclear submarine technology with the UK).
But it would be unfair to point the finger at the U.S. alone. European firms are also reluctant to share technology they have developed over many years at great cost. Today's rumour mills suggest France may be willing to transfer technology for helicopter engines and even open an assembly line for the Rafale fighter in India. Same question: does their definition of tech transfer converge with ours?
India's experience with the Russians has been little different. Hindustan Aeronautics continues to assiduously assemble Su-30 fighters from kits sent by Russia. It's hardly different with the T-90 tank. It'll be interesting to find out how much of the BrahMos missile, a decades-old India-Russia joint venture, is actually Indian. There is an India-Russia JV in Uttar Pradesh making Kalashnikov rifles but it started very recently and any conclusions may be premature.
The name of the game for all the biggies engaged in designing and making military equipment is to sell what they've developed. From their point of view, it ensures a ready market for future upgrades but it locks the customer into a dependent relationship that could be dangerous during a conflict or crisis.
India experienced this during the Kargil war when shortages of everything, from ammunition to cold weather clothing, forced it to look abroad. It confirmed the view that even a healthy political relationship will not stop governments from price gouging or engaging in polite blackmail.
The Indian government's current push is to get the private sector to do the heavy lifting in the design and manufacture of military equipment. Some corporates like the Tatas, L&T, Bharat Forge and so on are already in the game. They are collaborating with foreign partners, so some technology is coming their way but it's early days yet. The history of the Indian private sector's involvement in defence manufacture is replete with scandals. Hopefully, this time will be different.
Finally, the bureaucracy also has to mature to a point where it sees the private sector as a partner. One understands that although the political resolve is clear and unambiguous, the bureaucracy which includes military attaches posted in Indian missions abroad, remains skittish about private firms making military hardware.
Related Stories/Videos: