A Guide To Contemporary China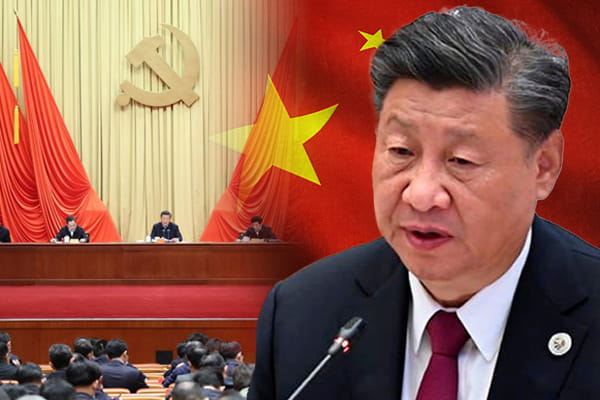 US Aircraft Carrier's Entry Into South China Sea Angers China
Chinese media reported that a US Navy aircraft carrier group is reportedly operating in the South China Sea in an obvious demonstration of US strength that aims to raise tensions in the region against China. The aircraft carrier USS Ronald Reagan made a transit through the Bashi Channel and sailed into the South China Sea on Wednesday, according to open-source monitoring by the South China Sea Strategic Situation Probing Initiative, a Beijing-based think tank. The flight tracks show that the US aircraft flew between the aircraft carrier and the Philippines, a country the US has recently been roping in to militarily confront China. The US has gained access to four additional military bases in the Philippines in addition to holding joint naval and coast guard exercises with the country this year, reports said.

Source: Global Times
Xi Says Exchanges Key To China-US Ties In Meeting With Bill Gates
In a not-so-subtle message to the US, President Xi told Microsoft founder Bill Gates that he was the first "American friend" he had met in Beijing this year. "As the world emerges from the COVID-19 pandemic, people should move around and communicate more to enhance mutual understanding," he said. Gates' visit comes as many foreign business leaders have travelled to China to meet senior Chinese officials in recent months, including Apple CEO Tim Cook and Tesla CEO Elon Musk, amid tensions between Beijing and Washington. Gates's visit coincided with an announcement from the Bill & Melinda Gates Foundation which stated that it will partner with the Beijing city government and donate $50 million over the next five years to fight infectious disease. Other endeavours are also in the pipeline.
Source: China Daily
China Elevates Ties, Announces Strategic Partnership With Palestine
China is continuing to push its role as a mediator in international disputes. President Xi Jinping met with visiting Palestinian President Mahmoud Abbas in Beijing on Wednesday, where both announced a strategic partnership between China and Palestine. Abbas, who kicked off his four-day state visit to China on Tuesday, is the first Arab head of state hosted by China this year. During their meeting on Wednesday, Xi put forward a three-point proposal for the settlement of the Palestinian question and voiced China's support for Palestine in becoming a full member state of the United Nations. He said China stands ready to play a positive role in assisting Palestine in achieving internal reconciliation and promoting peace talks.
Source: Xinhua
China, Honduras Sign MoU On Belt and Road Cooperation
The Chinese government has signed a memorandum of understanding with the Honduran government on jointly promoting the Belt and Road Initiative, the National Development and Reform Commission said on Tuesday. The two sides will jointly explore the converging points of the two economies; actively promote policy communication, infrastructure connectivity, unimpeded trade, financial integration and people-to-people exchanges; strengthen practical cooperation in various fields; promote mutual benefit and mutual learning of civilizations; and achieve common development and prosperity, the commission said. The move comes after Honduran President Xiomara Castro arrived in Shanghai, marking her first visit since diplomatic ties were established between the Central American nation and Beijing in March of this year. The trip is significant since Honduras only recently severed ties with Taipei in 2018 before instituting relations with China earlier this year.
Source: People's Daily
Chinese Students Worried as Universities Hike Fees
Universities around China are raising tuition fees for the first time in years triggering concerns among students. At least eight universities in Shanghai have increased tuition fees in recent weeks. According to a notice on Sunday, the East China University of Science and Technology raised tuition fees by 54% to 7,700 yuan ($1,100) for first-year students majoring in science, engineering, and physical education, and by 30% to 6,500 yuan for liberal arts majors. These announcements come after Shanghai city authorities decided to raise benchmark tuition fees for the first time in 20 years after a public hearing in April. The fee rise comes after universities in China are facing mounting financial challenges amid rising operational expenditures and decreased funding from local governments. The Ministry of Education has announced a fall of 3.7% in funding for the tertiary education sector this year. In October, news of several prestigious universities cancelling certain student scholarships led to a public backlash.
Source: Sixth Tone
Messi's Livestream Appearance in China Draws More Than 2.5 Million Viewers
Lionel Messi captivated an audience of more than 2.5 million viewers during a 20-minute-long livestream on Taobao Live platform, owned by Chinese e-commerce giant Alibaba on Wednesday. The event was hosted by e-commerce influencer Li Xuanzhuo and He Wei, a football commentator from China's state broadcaster. The soccer star only stayed around ten minutes during which he shared his feelings about his visit to China, his football career, and future plans. Toward the end of the conversation, the hosts presented Messi with zongzi, sticky rice dumplings traditionally enjoyed during the Dragon Boat Festival. Messi also extended his wishes to the watching fans for a "peaceful and healthy Dragon Boat Festival" in Mandarin Chinese, ahead of the three-day traditional holiday commencing on June 22.
Source: Radii China