India, U.S. Signal Robust Security Ties As Jaishankar Meets Defense Secy, Intel Chief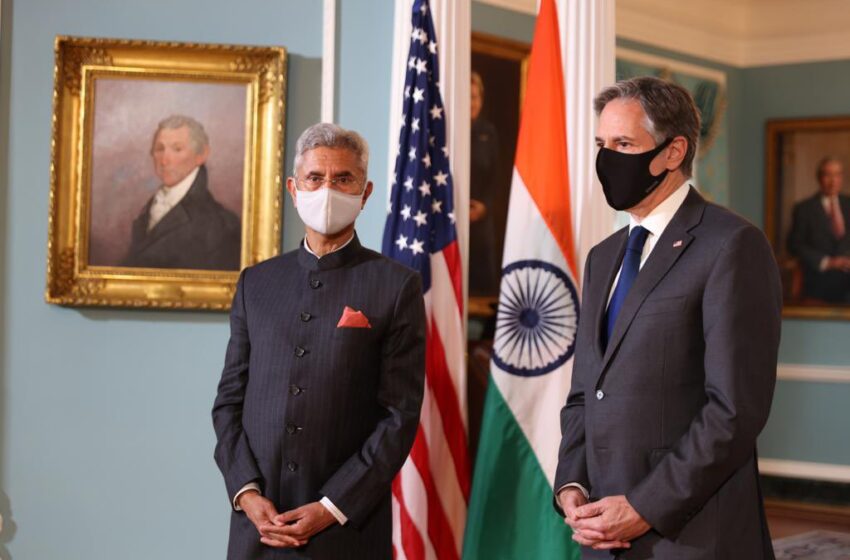 NEW DELHI: "Today's talks have further solidified our strategic partnership and enlarged our agenda of cooperation," tweeted External Affairs Minister S Jaishankar after talks with his US counterpart Antony Blinken. Jaishankar said he and Blinken had had a "positive discussion" on issues of bilateral co-operation along with regional and global issues. "We covered the Indo-Pacific and the Quad, Afghanistan, Myanmar, UNSC matters and other intentional organisations," he tweeted adding that an "Indo-US vaccine partnership" aimed at expanding access and ensuring supply was also on the cards. This was their second face to face meeting this year
Speaking to StratNewsGlobal, Akriti Vasudeva, research analyst at the Stimson Centre pointed out that there was a "China subtext" in Jaishankar's meetings. "Though the main agenda is still Covid-19, supply chains and vaccine production there is still a subtext surrounding China in a lot of the meetings. The fact that the US has been providing intelligence support to India during its border standoff with China. This coupled with the fact that Jaishankar publicly announced his meeting with Avril Haines (director of national intelligence) will be seen as a clear signal by China."
Jaishankar had tweeted about his meeting with the US Defence Secretary Lloyd Austin, where he referred to their "comprehensive conversation" about developing the strategic and defence partnership of the relationship and conveyed his appreciation of the "US military role in responding to the Covid situation".
The subtext here was the Chinese military's heightened activity despite the pandemic. It forced the US to deploy naval forces in the Indian Ocean Region as a signal to the Chinese
That aside, there is still speculation on what were the takeaways. Though the Indo-US vaccine partnership sounds promising the lack of a timeframe and the need to close a vaccine deal quickly would certainly be on India's mind. The IMF estimates India needs to order 1 billion doses to vaccinate 60% of its population which New Delhi cannot do without Washington's aid.
On the IPR front, though Jaishankar welcomed US Trade Representative Katherine Tai's "positive stance on IPR issues & support for efficient and robust supply chains," the results still have to be seen on the ground. The withdrawal of GSP by former president Trump has not been addressed by the Biden administration.
It's not clear if Jaishankar sought clarifications on National Security Adviser Jake Sullivan's meeting with his Pakistani counterpart Moeed Yusuf in Geneva recently. There's growing speculation about Pakistan providing a military base after the US withdrawal from Afghanistan.. While Islamabad may see this as one step towards restoring ties with the US, it's not clear how this could play out with the Chinese.