Europe's Energy Dilemma As Biden Pushes Russia Boycott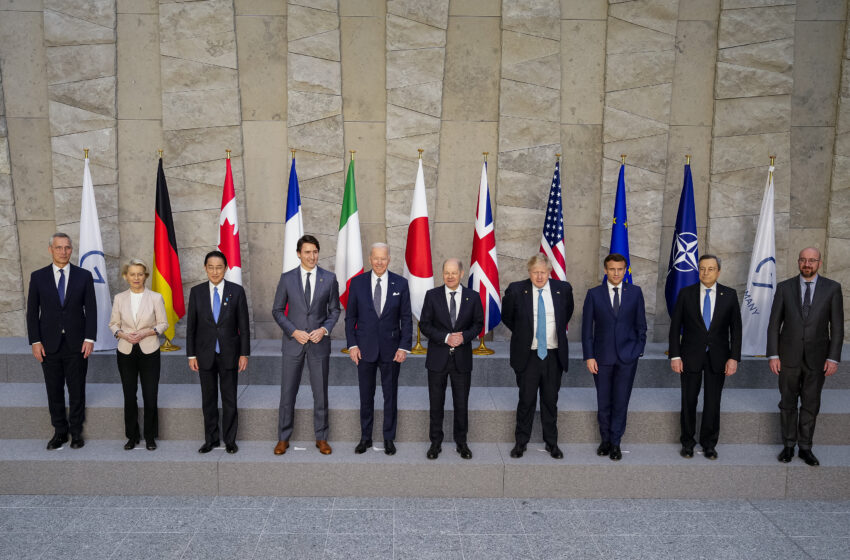 NEW DELHI: As President Biden lands in Brussels for consultations with Nato, G7 and European partners on how best to counter "Russian aggression" in Ukraine, a key part of the conversation will focus on energy. As NSA Jake Sullivan pointed out at a recent press briefing, "the major priority for both the President and his European allies is to reduce the dependence of Europe on Russian gas. Full stop."
"The practical roadmap for how to do that — what steps have to be taken, what the United States can contribute, what Europe has to do itself — this has been the subject of intense back-and-forth over the course of the past few days and weeks. And we will have more to say on this subject specifically on Friday, particularly with the European Commission and the European Commission President, von der Leyen," said Sullivan.
The NSA's remarks are easier said than done. Europe's heavy energy dependency on Russia will not go away soon. According to the International Energy Association (IEA), the EU imports 40% of its gas and over 25% of its crude oil from Russia. This dependency hasn't changed in 2022. Despite US and European sanctions, Moscow continues to earn $700 million a day from its oil and gas exports which so far has flowed unabated though Soviet-era pipelines. Since the invasion on Feb. 24, Moscow has earned $19.6 billion through energy sales.
The problem for the US will be that this model will be hard to change. As German Chancellor Olaf Scholz stated on March 7 that "energy for heat generation, mobility, electricity supply and industry cannot be secured in any other way at the moment. It is therefore of essential importance for the provision of public services and the daily lives of our citizens."
So what compromises can the allies come to on energy? Does the Western coalition have alternatives? So far, no. Analysts point out that so far Europe has followed a strategy of "hedging", whereby the continent plans to reduce imports of Russian energy by two-thirds over the next year, which will come down to 0 by 2027. Given that the Russia-Ukraine war is not likely to last a year, such commitments are unlikely to come to fruition. That's not all. Despite the noise being made on Berlin's pause of the Nord Stream II gas pipeline project, energy experts state that Russian gas to Europe is likely to remain largely unaffected for now.
"The largest quantity of gas from Russia to Europe comes through a number of pipelines which come via Ukraine and Belarus. These so far have remained unaffected," says former diplomat and energy expert Talmiz Ahmad.
So far Europe has no alternatives, which is what is emboldening Moscow with Russian Deputy Prime Minister Alexander Novak warning that any rejection of Russian oil could lead to prices going as high as $300 per barrel. Such threats are not empty ones given that the world's top oil producers Saudi Arabia and the UAE, have remained unusually silent through the crisis. From reportedly refusing calls from President Biden to British Prime Minister Boris Johnson coming away with no guarantees after his Gulf visit, the two nations do not seem keen to bail out the West.
Partly this stems from their unhappiness with President Biden, but mostly it's about oil stability and economics. Saudi Arabia, UAE and Russia are part of Opec+. In the wake of the pandemic when demand for oil crashed, these countries decided to resort to gradual monthly increases to keep prices stable, a strategy they have decided to stick with despite calls from the West to increase production.
"Oil prices rising is good news for all Opec+ nations, Russia included. Why would they want to ruin that by increasing production? Also, all Opec+ nations have experienced the ruin to their economies through an oil glut in 2016 and again in 2020. This makes them even less likely to do anything to trigger similar circumstances," says Ahmad.
The Gulf nations refusal is making things harder for President Biden as not only does it drive a wedge in the anti-Russia alliance, but it also creates problems for him at home. US gas prices have hit a record high this month and so far President Biden has sought to evade blame by dubbing it "Putin's price hike." So far, public sentiment is with him but given that this is an election year there may be a limit. Donald Trump has already taken note. The former president recently issued a statement noting the gas price hike and included his famous catchline. "DO YOU MISS ME YET?"
"Just confirmed that most of Europe won't go along with the United States in boycotting Russian oil and gas," Trump said in the statement. "As usual the United States will be left out there alone, being taken advantage of by Europe, as we defend them, while we read in the Fake News how everyone has come together under Biden to fight Russia."
How India Is Remaining Self Reliant During Energy Crisis
 India's daily requirement of crude oil is about 5 million barrels or about 1800 million barrels a year
 85% of the nation's crude oil requirements are met through imports
 Principal sources of import of crude oil by India are:
o Iraq – 23%
o Saudi Arabia – 18%
o UAE – 11.3%
o Nigeria – 8%
o USA – 7.3%
 Russia is not in the top 10 sources of Indian crude imports.
 Russian crude imports account for less than 1% of India's consumption
 Reports in the media about purchase of 2 million/ 3 million barrels of Russian crude by Indian refiners ignore the fact that 2 million barrels is not enough to meet consumption requirements for even half a day! Further contracted quantities, as reported by the media, are due for delivery in different months – March, April and May
Often, 2 million barrels is just one shipload, a Very Large Crude Carrier (VLCC), not even enough for an Ultra Large Crude Carrier (ULCC)