A Guide To Contemporary China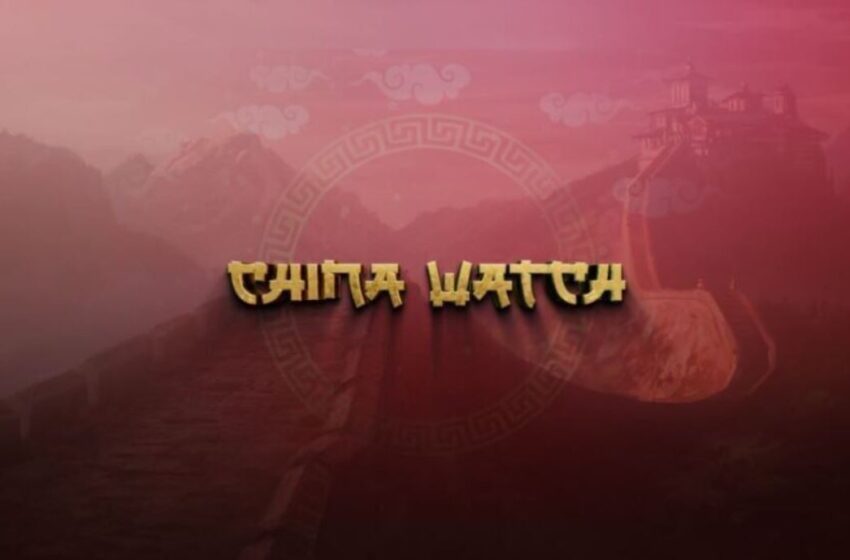 China Looks To Improve Mental Health In Midst Of Pandemic
The Ministry of Education is placing increased emphasis on mental health as a follow through on its pandemic control programme. At a recent video conference on epidemic control and prevention, ministry officials stressed providing timely psychological help for teachers and students. Officials called for monitoring the health of school staff, students and their family members, improving response mechanisms against the epidemic, and enhancing the coordination between the school and home. The ministry's newly developed online platform allows students in primary and middle schools to study at home, has recorded 6.9 billion views and has recently been enriched with new resources, including after-class service and family education.

Source: Xinhua
Govt Struggles To Deal With Women Trafficking
In late January, reports emerged of a woman kept chained to the wall of a hut in a rural part of eastern China. Investigations later revealed that the woman, Xiao Huamei, had been abducted by traffickers from the southwest in the late '90s, before being sold to a man in the east. He had since had eight children with her. Xiao is far from an isolated victim. Between 2017 and 2020, Chinese courts handled cases involving at least 1,250 women who had been victims of trafficking. These crimes often followed a similar pattern: traffickers kidnapping vulnerable women to sell as wives to men in other parts of China. The marriages are usually concentrated in areas with a history of sex-selective abortions, which had left them with large male-to-female population imbalance. Following the public outcry over Xiao's case, China's Ministry of Public Security said it had launched a 10-month crackdown on the trade, as "there is still a backlog of cases that have not been solved."
Source: Sixth Tone
Traditional Tibetan Costumes Are The New Fashion Trend
For Gen Z, traditional Tibetan costumes are now the new fashion trend. Yangkyi Zhoima is from the Tibetan autonomous prefecture of Gannan in northwest China's Gansu province. There, newly established Tibetan costume brands have mushroomed in number and gained popularity among young people. Gannan Nuri Original Clothing Sales Co., Ltd, which was established by four Tibetan women, is by all accounts flourishing. Its accounts on the short-video platform Douyin, the Chinese version of TikTok, have about 50,000 followers. Chimchim, one of the brand's founders, said their products have not only been selling like hot cakes in their prefecture, but have also gained popularity in Chengdu, capital of southwest China's Sichuan province, and in Hangzhou, capital of east China's Zhejiang province. "Traditional Tibetan costumes are very particular when it comes to colour matching and workmanship, which provides continuous inspiration for my design work," Chimchim said. The company's highest daily turnover was 20,000 yuan (about $3,136).
Source: China Daily
Short Videos On Social Media Promote Chinese Opera
Short-video sharing platforms such as Douyin, have helped create a craze for traditional Chinese operas, attracting an expanding audience and contributing to a revival of various opera forms. Ren Siyuan, a Peking Opera actress at the Dalian Peking Opera Theatre in Dalian, is one of these performers. In May 2020, Ren began to launch live-streaming sessions on Douyin in order to present her performances to a fresh viewing audience, promote Peking Opera and popularize knowledge related to the artform, enabling viewers to better appreciate a gem of traditional Chinese culture. To date, Ren has already accumulated some 190,000 followers on Douyin and her daily live-streaming sessions draw more than 30,000 viewers. Meanwhile, short-video sharing platforms have also created opportunities for opera troupes to overcome difficulties caused by the ongoing COVID-19 pandemic. Statistics have shown that in 2021, live-stream opera performers hosted an average of 3,719 live-streaming sessions every day, with their income soaring by 232 percent year-on-year.
Source: People's Daily
Govt Cracks Down On Fortune Tellers
China's ancient art of fortune telling is dying. The government is cracking down on fortune tellers, many of whom carry on their trade near the famous Yonghe Temple, in Beijing. Other work out of small neighbourhoods where police patrols are less frequent. The penalty is high for being caught as fortune-teller. They can be held for anywhere from 12 to 72 hours, even after someone has provided bail. The irony is Western astrology and tarot cards, have found acceptance. In social settings, it is common to hear people discussing Western astrology rather than traditional the Chinese zodiac.
Source: Radii China
China's Rare Diseases Problem Showcased In Documentary
A medical TV documentary began filming in Beijing on Monday, Rare Disease Day, in the hopes of raising awareness about tens of millions of patients suffering from little-known diseases. The documentary The Chinese Doctors, follows 30 medical workers in six hospitals across the country and their efforts to treat patients, their hardships, and encounters with rare diseases. The documentary underscores the point that there is little public awareness of the 20 million rare disease patients, half of them children. People also struggle with high medical costs and discrimination.
Source: Global Times