2+2 Dialogue: India Confirms BECA Will Be Signed, China Concerns Growing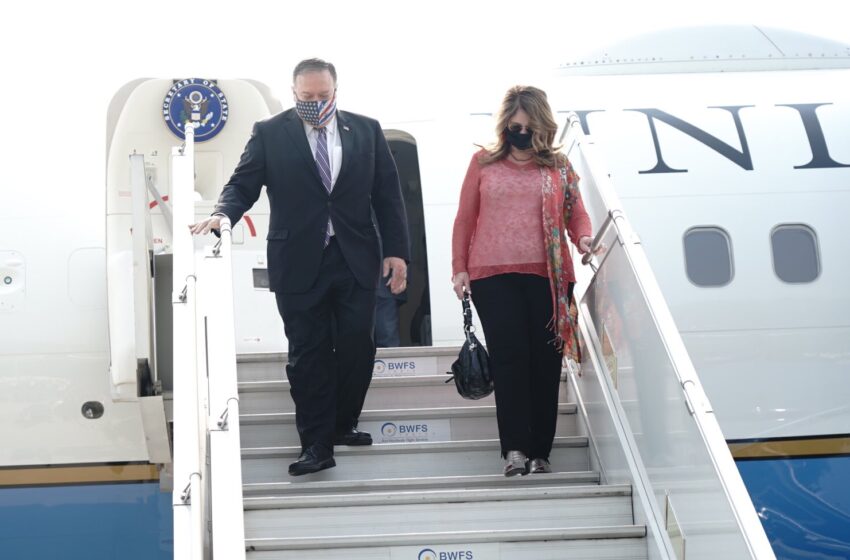 NEW DELHI: India has announced it will sign a military pact — BECA or Basic Exchange and Cooperation Agreement with US. According to a defence ministry release, the agreement, which is the last of the four foundational agreements, will be signed at the India-US 2+2 dialogue in Delhi with all key players present. They include Defence Minister Rajnath Singh and his US counterpart Mark Esper, and External Affairs Minister Jaishankar and his opposite Mike Pompeo.
This was the third meeting at this level and it is the second for Defence Secretary Mark Esper.

The US Secretary of State landed on Monday at 2 pm and then met with the External Affairs Minister at 7 pm at Hyderabad House in the Capital. Sources revealed that it was a warm productive meeting which focussed on the Indo-Pacific engagement and the Quad deliberations. Maritime security and counter-terrorism were among the issues discussed while Pompeo shared with Jaishankar the US administration's thinking on Afghanistan. Both ministers also discussed multilateral consultation and cooperation in the in the context of India's forthcoming membership of the UNSC as a non-permanent member
Much has been made of the fact that Pompeo and Esper are now here days before the US elects a new president (or re-elects an old one). In fact, both then head on to Colombo and Maldives from Delhi. It underscores the point that China is the major focus of concern for a lot of countries, a concern that has made it necessary for both leaders to be out of the country at a sensitive time in US domestic politics..
The signing of BECA (Basic Exchange & Cooperation Agreement for Geospatial Cooperation) has many civil and military applications but in the context of India's standoff with China, the military aspect has acquired greater focus. Briefly, India will get geospatial data including nautical and aeronautical charts and other data supplemented by highly accurate US satellites. This will enable precision navigation and targeting of military assets. Military grade coordinates provided through BECA could help India pinpoint terrorist locations or bases. It would also help in the current standoff in Ladakh.
India too sees wisdom in the BECA deal now rather than waiting for the US elections to get over. It also perhaps reflects the confidence in the India-US relationship. Ties will move forward no matter who sits in the White House. The uncertainty over China's intentions has grown with no word on the 8th round of talks between the military commanders on both sides. The dialogue today and tomorrow will enable both sides to tie up existing understandings and work on new areas for strategic cooperation.