Beginning Tomorrow, Made In India Covid Vaccines to Reach Neighbourhood First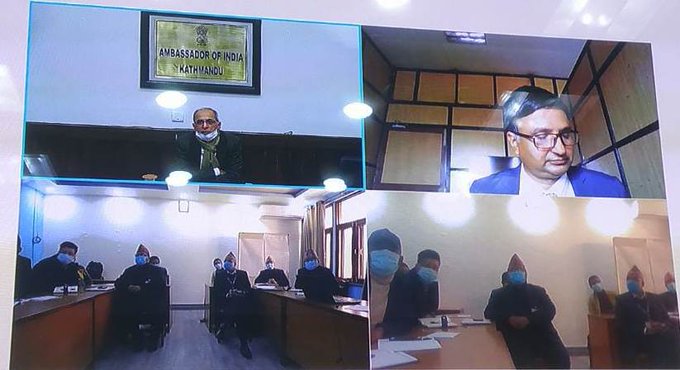 NEW DELHI: In keeping with its 'Neighbourhood First" policy, Bhutan and Maldives will become the first two countries in India's immediate neighbourhood to receive the Covid19 vaccine on Wednesday.
India also announced on Tuesday that it will begin supplying the vaccines to Bangladesh, Nepal, Myanmar and Seychelles from tomorrow.
Vaccines to all these countries will be supplied free by way of grant assistance but it was not clear if only the initial tranche will be free.
The statement from the Ministry of External Affairs also assured other countries that the vaccine would be made available to them too. It said, "India will continue to supply COVID-19 vaccines to partner countries over the coming weeks and months in a phased manner."
Three other countries in India's neighbourhood, Sri Lanka, Afghanistan and Mauritius are also expected to get the vaccine once they complete all the regulatory clearances. Pakistan, the only immediate neighbour not getting the vaccine from India, recently approved the Oxford-AstraZeneca vaccine. It may get the vaccine via Gavi's Covax facility.
India will be delivering 1,50,000 doses of the vaccine to Bhutan tomorrow. Another consignment containing 100,000 doses of the Oxford-AstraZeneca Covishield vaccine will be reaching the Maldivian capital of Malé the same day.
It's expected that the vaccine supply to the Maldives will help cover a significant chunk of its population of around 500,000 people. The Indian government plans to purchase another 300,000 doses of the vaccine from the Serum Institute of India at commercial rates for the Maldives.
In preparation for the vaccine roll-out in its neighbourhood, India also began a two-day training programme for health workers and others involved in the vaccine via a virtual platform to cover the administrative and operational aspects. Those being trained include immunisation managers, cold chain officers, communication officers and data managers of the recipient countries, both at the national and provincial levels.
India is also all set to add heft to its tag of 'Pharmacy of the World' with the government declaring that the vaccine would be made available to other countries around the world too. The MEA statement said "India will continue to supply countries all over the world with vaccines. This will be calibrated against domestic requirements and international demand and obligations, including under Gavi's Covax facility to developing countries."
The 'vaccine diplomacy' India is going to embark upon is expected to help not just a large section of humanity reeling under the onslaught of the Covid19 pandemic but also help it steal a march over China, a growing presence in India's neighbourhood.