Landslide Win For Seychelles Opposition, Ramkalawan New President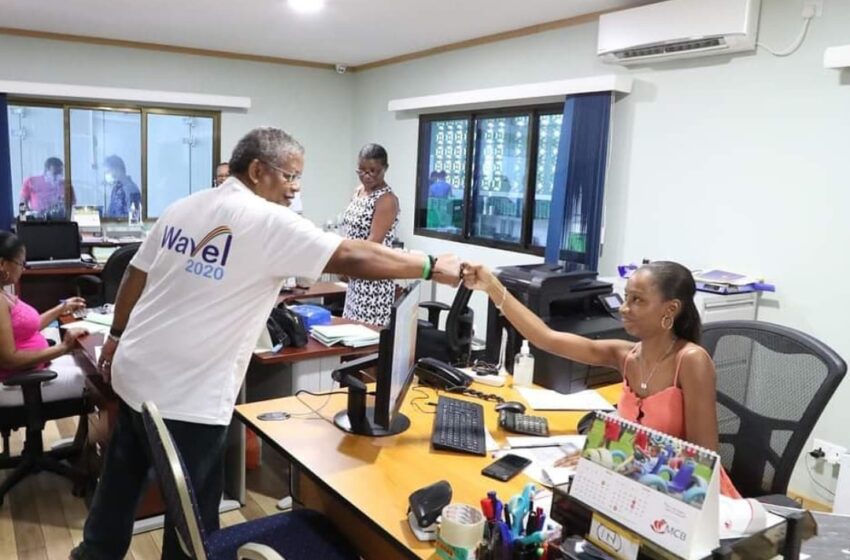 NEW DELHI: For the first time in 40 years, Seychelles opposition LDS (Linyong Demokratik Seselwa) led by Indian-origin Wavel Ramkalwan has won the presidency. When results were announced on Sunday, Ramkalawan had decisively defeated incumbent president Danny Faure 55% to 43.5% .
His victory's doubly sweet with his party winning a majority in the National Assembly (parliament) too. It won 20 seats of the 26 seats up for direct elections ass well as five proportionately elected seats in the Seychelles National Assembly (parliament).

The electoral outcome has significant ramifications for major powers including India with strategic stakes in the region and in particular in the Seychelles archipelago.
The 59-year-old Ramkalawan who traces his roots to Bihar is an Anglican priest whose family migrated to Mauritius and then Seychelles. Faure party, the United Seychelles, had been the sole ruling party since 1977 when it seized power through a coup d'état.
Formerly known as Parti Lepep, Faure's party had an unbeaten run even after multi-party democracy was introduced in the Seychelles in 1993.
Ramkalawan had failed in five previous attempts to be elected president, having first thrown his hat in the ring for presidency in 1998.
Gracious in his victory, Ramkalawan was quoted by the  as saying shortly after his and the LDP's win that this majority will not mean that his party will be making decisions on its own. "We want a national consultation, a consultation inter-party so that we don't repeat the same mistakes done in the past."
For the great powers, the election outcome means dealing with a new and strong government (given the LDP's parliamentary majority) that can make or unmake their efforts to increase their sphere of influence in Seychelles and in the Indian Ocean Region.
With a new government in place in Seychelles, New Delhi's primary concern will be whether Ramkalawan and his party will give the green signal to the naval facility it's hoping to develop on Assumption island which is part of the archipelago. If he did, getting parliamentary approval would be a cake-walk given his party's majority there.
While New Delhi is not unfamiliar with Ramakalawan, having dealt with him as leader of opposition all along, it will need to switch gears now that he's been elected president.
With a majority in the National Assembly, Ramkalawan's party had blocked the ratification of the India-Seychelles agreement to enable India to assist in the building of a naval facility on Assumption during Faure's tenure as president.
Ramakalawan himself as leader of the opposition has done flip-flops on the Assumption Island pact. On a visit to India in January 2018, he had publicly announced that his party would back the pact in the National Assembly only to change his mind a few months later.
Domestic political compulsions including protests over the environmental impact of the proposed project on the Aldabra atoll, a Unesco world heritage site played a role in both Faure and Ramkalawan's hesitation to implement the Assumption pact.
India has had security cooperation with the Seychelles' that go back a long way. When Seychelles attained freedom from British rule on June 29, 1976, a contingent from INS Nilgiri took part in the Independence Day celebrations, recall old timers. This was three years before India established a mission at Seychelles.
But there's been a significant stepping of its strategic tango with Seychelles in recent years as it seeks to counter growing Chinese footprints in the region.
Why is India so keen to develop Assumption island? It sits at the mouth of the Mozambique Channel, off the east African coast, enabling round the clock surveillance of all naval and maritime activity in the region.
Assumption island has another advantage. It will allow India to monitor China's activities in a region with which it has long-standing political and economic ties, not to mention a huge Indian diaspora.