Khalistani 'Conscience Keeper' Trudeau Beats Drum For India's Farmers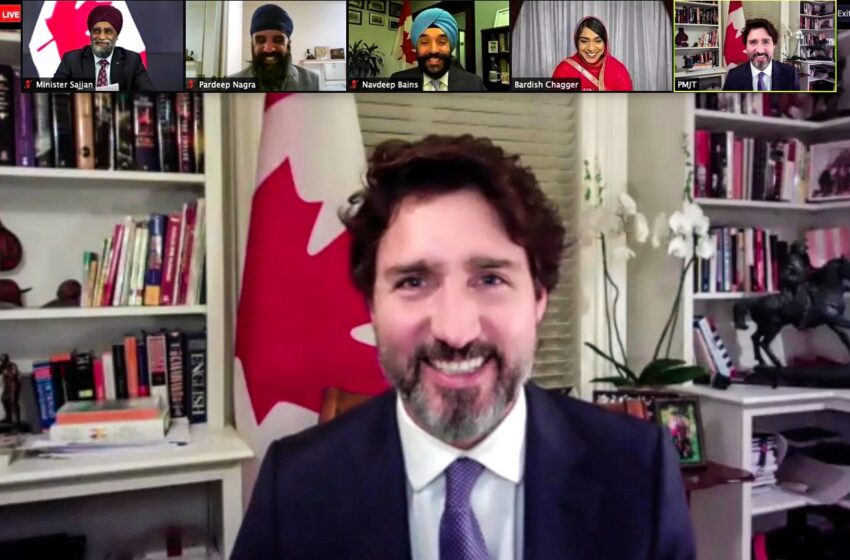 NEW DELHI: Why would the farmers agitation in India stir the conscience of Prime Minister Justin Trudeau sitting more than 11,000 km away in Canada?
It's nothing to do with conscience. It's all about politics and vote banks. Note Trudeau's careful choice of words.
"I would be remiss if I didn't start by recognising the news coming out of India about the protests by farmers. The situation is concerning, and we are all very worried about family and friends. I know that's the reality for many of you."
Also the impression he was trying to convey, that of an honorary Sikh and therefore sensitive to its concerns. In fact, Trudeau was doing a Facebook live on the occasion of Gurpurab with members of the Sikh community in Canada tuned in. What follows is even more interesting if not downright patronising.
"Let me remind you that Canada will always be there to defend the right to peaceful protest. We believe in the importance of dialogue and that's why we have reached out through multiple means directly to the Indian authorities to highlight our concerns," he said.
The farmers stir here has grabbed headlines in recent days with thousands of them largely from the states of Punjab, Haryana and Uttar Pradesh, now camped on Delhi's borders in the biting cold. They are protesting against three controversial farm laws that they say are not in their favour. These laws were passed by Parliament in September in what the Opposition said was unseemly haste.
The rebuke to Trudeau, though he was not directly named in the external affairs ministry statement, was sharp. It had to remind him that India is a democracy. It also said the "comments are unwarranted, especially when pertaining to the internal affairs of a democratic country," adding, "It is also best that diplomatic conversations are not misrepresented for political purposes."
This latest round of sparring between the two countries traces its roots to what Delhi feels is the backing Khalistani elements get from Trudeau and his party, the Liberals. There is a large Sikh diaspora in Canada and the Liberals consider them their vote-bank and woo them assiduously.
India's former high commissioner to Canada Vishnu Prakash told StratNews Global, "What matters to Trudeau is his vote-bank and he is known to be pandering to the Khalistani elements."
According to Prakash, there are between 8 to 12 seats where the votes of the Sikh diaspora matter for the Liberal party, especially at a time when he's leading a minority government. Their support also counts as they help with funding. Young boys and girls from the community help with door-to-door campaigning for the party, he said.
The Liberals engagement with the Sikh community can be traced back to the days of his father, Pierre Trudeau's prime ministership. The senior Trudeau opened Canada's doors to immigrants from Punjab during the height of the Khalistan movement in the 1980s. Both the father and son, therefore, enjoy a huge following among the Sikh diaspora with the latter referred to as 'Justin Singh', Prakash pointed out.
It's the engagement with the Khalistani elements though that makes New Delhi see red. In the past too, Trudeau has courted Khalistani elements. He has participated in events organised by Khalistan sympathisers back home. Three years ago, he attended the Khalsa Day parade in Toronto where the Khalistan 'flag' was on show.
"He gives primacy to his interests as a politician and not to diplomatic niceties. No country will allow its national interest to be held hostage by another country," Vishnu Prakash said.
His visit to India in Feb. 2018 (along with family in blingy ethnic outfits) was seen as a diplomatic disaster with Delhi letting him know his fraternising with elements considered inimical to the Indian state was not good for bilateral relations. Trudeau may not have forgotten that but it would seem assuaging Khalistani sentiments are his priority.