At Virtual SCO Summit, Modi Slams BRI/CPEC, Warns Pakistan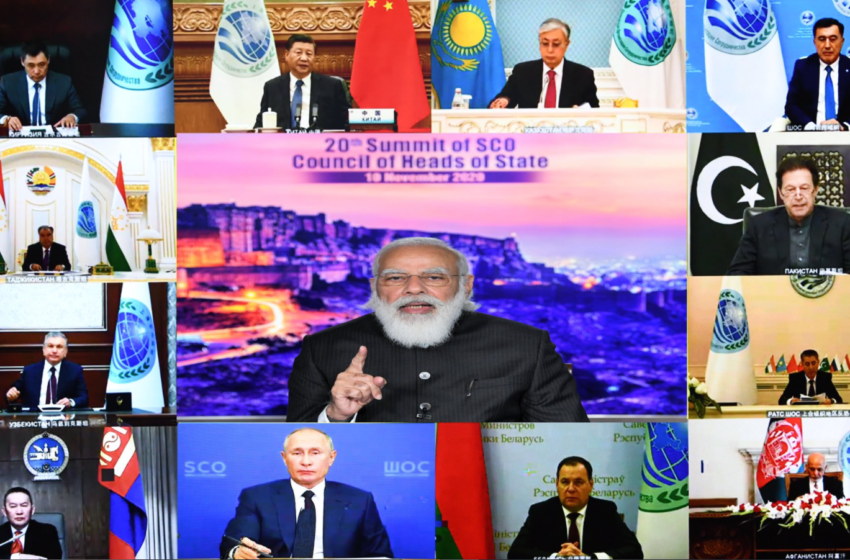 NEW DELHI: Prime Minister Narendra Modi called for respecting sovereignty and territorial integrity while executing connectivity projects, an indirect reference to China's Belt & Road and CPEC projects that run through territories India claims. Modi was addressing the 20th Summit of the SCO Council of Heads of State on Tuesday, a virtual summit where China's President Xi Jinping and Pakistan's Imran Khan were present.
Xi Jinping hinted at the standoff with India in Ladakh, saying "we need to resolve disputes differences through dialogue and consultation."

Other than that, the Chinese leader steered clear of airing any problems with India. Not so Imran Khan who criticised the "unilateral and illegal measures to change the status quo of disputed territories." He sought to drag the SCO into the dispute saying that it stands for the principles enunciated in the UN Charter like "non-use of threat of force and people's right for self-determination".
Modi warned the Pakistani leader against using the SCO platform to raise bilateral issues. "It's unfortunate that there are frequent attempts to raise bilateral matters in the SCO agenda. This violates the SCO Charter and the SCO spirit. Such attempts also go against the SCO's spirit of consensus and cooperation."
Khan also sought to link the SCO with the BRI and CPEC, saying, " SCO's destined to play a pivotal role in the emerging confluence between the BRI and the Eurasian Economic Union….The CPEC, the flagship project of the BRI, is poised to play a vital role in this regard."
Khan claimed his country "has been at the forefront of of the struggle against terrorism…" and then complained that " We believe it is wrong to use terrorism related allegations as a political tool to malign and target any country, religion or race."
He gave China a pat on the back for its handling of the Wuhan virus saying "Pakistan deeply appreciates China's effective handling of the virus." This when there is evidence of Beijing seeking to conceal the severity of the Wuhan outbreak.