Understanding The World's Second-Largest Continent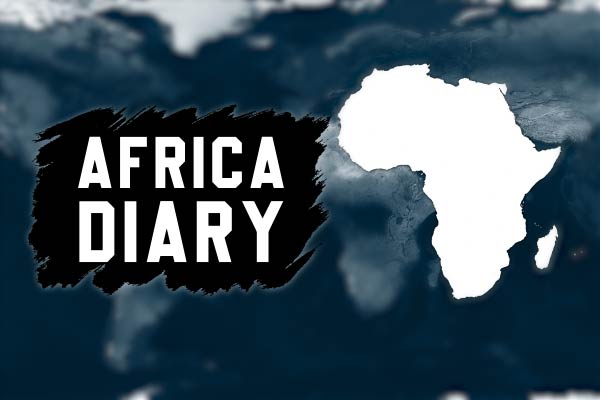 All Five Heads of State To Attend BRICS Summit in Person: SA President
South African President Cyril Ramaphosa said that the BRICS (Brazil, Russia, India, China, and South Africa) Summit will go on and be in person despite the persistent rumors over Russian President Vladimir Putin's attendance. This was revealed by Ramaphosa during a BRICS Business Council meeting in Sandton on July 13 since there have been concerns that the event might occur virtually in the wake of the International Criminal Court (ICC) issuing an arrest order for Putin. In June this year, South Africa's International Relations and Cooperation Minister Naledi Pandor gazetted a notice providing diplomatic immunity to officials attending the BRICS summit in August. The decision bore significance as it followed an international warrant of arrest issued by the ICC for Putin over alleged war crimes perpetrated by Russia in its ongoing war with Ukraine.
Source: All Africa
Sudan Govt Refuses To Attend Peace Talks In Ethiopia
Sudan's government has refused to join a regional meeting aimed at ending nearly three months of brutal fighting, accusing Kenya, which chaired the talks, of favouring the rival paramilitaries. A power struggle between Sudanese Army Chief Abdel Fattah al-Burhan and his former deputy Mohamed Hamdan Daglo, commander of the paramilitary Rapid Support Forces (RSF), spilled into war in mid-April and has since killed thousands of people and displaced millions. The East African regional bloc Intergovernmental Authority on Development (Igad) had invited the foes to a meeting in Ethiopia's capital on Monday while fighting still raged across Sudan. Neither Burhan nor Daglo personally attended the talks in Addis Ababa, although the RSF sent a representative to the "quartet" meeting led by Kenya, South Sudan, Djibouti and Ethiopia.
Source: The East African
South African Ex-President Zuma In Russia For Health Reasons: Spokesman
Former South African President Jacob Zuma, deposed in 2018 for corruption and prosecuted in several cases, is currently in Moscow for medical treatment, his spokesperson said on Friday, the day after a court decision reaffirming that he should be in jail. Mr. Zuma, 81, "went to Russia last week for health reasons and he will return to the country when his doctors have completed his treatment," Mzwanele Manyi said in a statement. The statement has caused controversy as local press reports revealed that Zuma, represented a group from Belarus at a conference on carbon credits in Zimbabwe on July 7. On Thursday, South Africa's highest court reiterated that Zuma should return to prison to finish serving a 15-month sentence for contempt, rejecting an appeal asking that he be spared.
Source: Africa News
Egypt, Ethiopia Agree To Reach Deal On Controversial Dam In Four Months
Egypt and Ethiopia agreed on Thursday to finalise a deal over Ethiopia's controversial mega-dam on the Blue Nile within four months. The massive $4.2 billion Grand Ethiopian Renaissance Dam (GERD) has been at the centre of a regional dispute ever since Ethiopia broke ground on the project in 2011. Egypt fears the project will slash its share of river water. But after a meeting between Egyptian President Abdel Fattah al-Sisi and Ethiopian Prime Minister Abiy Ahmed, a joint statement was issued which stated that outstanding issues regarding the dam's operation would be resolved within four months.
Source: The Nation
President Admits Al-Shabaab Killed 54 Ugandan Soldiers In Attack Last Month
A recent investigation showed that at least 54 soldiers had died in last month's attack on Uganda Peoples' Defence Forces (UPDF) personnel serving in Somalia. The attack occurred in the Lower Shabelle region of Somalia, about 120 kilometers southwest of Mogadishu, where Ugandan troops are serving with an African Union peacekeeping mission, the UPDF said. The death toll was confirmed by President Yoweri Museveni. In contrast, al-Shabaab extremists who carried out the attack said over 130 UPDF soldiers had been killed.
Source: Africa Times
Iran's President Raisi Signs Trade Agreements With Kenya During Africa Tour
Iran and Kenya pledged to strengthen ties as their governments recently signed a raft of trade agreements during Iranian President Ebrahim Raisi's maiden visit to the East African nation. The visit comes as the Islamic Republic tries to shore up diplomatic support to ease its international isolation, with Raisi travelling to Uganda and Zimbabwe on the first Africa tour by an Iranian leader in 11 years. This Africa outreach seems to be part of a larger global outreach, as in June Raisi undertook a Latin American tour that included Venezuela, Nicaragua and Cuba before a trip to Indonesia.
Source: Africa Report