A Guide To Contemporary China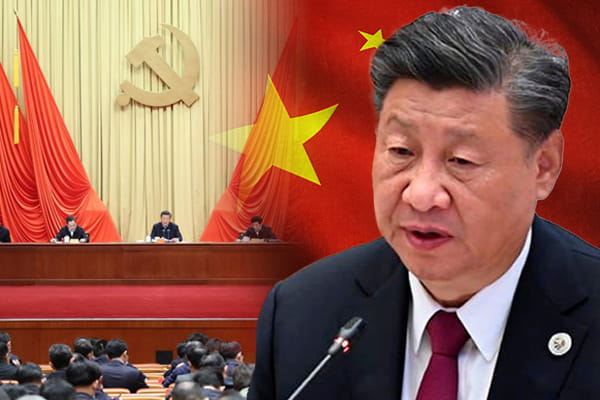 Xi Urges PLA's Eastern Command To Focus On War Preparedness
President Xi Jinping urged the People's Liberation Army's Eastern Theatre Command to focus on missions that need to be achieved by 2027, the centenary of the PLA, and "break new ground" for the command's development and combat training. Xi, also general secretary of the Communist Party of China Central Committee and chairman of the Central Military Commission, met with commanders and officers at the command's headquarters in Nanjing, capital of Jiangsu province during an inspection tour. Accompanied by General Zhang Youxia, vice-chairman of the Central Military Commission, during the inspection tour, Xi acknowledged the command's contributions to safeguarding China's sovereignty, marine interests and national unification. He told the theatre command to follow the resolutions of the CPC's 20th National Congress, the Party's thoughts on strengthening the military and its military strategies in the new era. The Chinese president stressed that the world has entered a new period of turbulence and change, and there are rising uncertainties and instability in China's security situation.

Source: People's Daily
Audio Recording Suggests PLA Sent Bilingual Warnings To US 'Spy Plane'
An audio recording appeared to show that the Chinese People's Liberation Army (PLA) sent warnings to US P-8A anti-submarine patrol aircraft and asked it to turn around while the latter was transiting through the Taiwan Straits on Thursday. A US P-8A anti-submarine patrol aircraft on Thursday transited through the Taiwan Straits, and the PLA Eastern Theater Command deployed combat aircraft to track and monitor it throughout its entire course in accordance with laws and regulations, Senior Colonel Shi Yi, a spokesperson for the PLA Eastern Theater Command, said in a statement on Thursday. PLA officials stated that the warnings to the US aircraft were made in both Chinese and English. The warnings to the ship stated that it was approaching Chinese territory and that the ship was required to turn around immediately or it would be intercepted.
Source: Global Times
China And Russia Conclude Naval Exercises
Chinese media reported that Russian naval vessels have completed the seven-day friendly visit to Shanghai and departed from a military port in Wusong on July 11. In waters near the Yangtze River estuary, the Chinese guided-missile destroyer Taiyuan and the Russian corvettes Gromkiy and Sovershenniy held a joint maritime exercise. During the communication training drill, the two sides sent signals to and received signals from each other, and practiced light communication, signal codes, etc. to test their understanding and application of the communication rules. Following that, the warships also conducted training on maneuver in formation and maritime search and rescue. Since the Russian naval vessels arrived in Shanghai on July 5, Chinese and Russian sailors have carried out mutual ship visits, held professional and technical exchanges, and organized sports activities.
Source: China Military
Wang Urges Japan To Have A 'Rational Perception' Of China
Senior Chinese diplomat Wang Yi on Friday urged Tokyo to "shape an objective and rational perception of China, draw lessons from history with practical actions, and adhere to the path of peaceful development." Wang who is director of the Office of the Foreign Affairs Commission of the Communist Party of China Central Committee, made the urge in a meeting with Japanese Foreign Minister Yoshimasa Hayashi in Jakarta. They were meeting on the sidelines of a series of annual meetings involving 10 members of the Association of Southeast Asian Nations (ASEAN). Recently, Tokyo has positioned China as the biggest strategic challenge, exaggerating China's so-called threat on multiple occasions and in various documents.
Source: China Daily
China Opposes Arms Race In Outer Space: Defence Spokesperson
A Chinese defence spokesperson stated that China stands for the peaceful use of outer space, firmly opposes weaponizing it or turning it into a battlefield and is against any form of arms race in it. Tan Kefei, spokesperson for the Ministry of National Defense, made the remarks when commenting on a US's military commander's words about the space race. Tan noted that the US has picked up speed in militarizing outer space over recent years, formed cliques of space alliance, and stonewalled the process of space arms control. The US's actions have taken a severe toll on space security and global strategic stability, said the spokesperson.
Source: Xinhua
China's Methane-Powered Rocket Becomes World's First To Fly Into Orbit
China's Zhuque-2 Y-2 has become the world's first methane-propelled rocket to successfully fly into orbit, marking a major breakthrough in cutting-edge technology. Given their high performance and low operational costs, methane-powered engines are particularly suited for reusable rockets, but it's not easy harnessing their power. Since last December, such rockets, like the Zhuque-2 Y-1, the Terran 1 from Relativity Space and Starship from Space Exploration Technology Corporation (SpaceX), had all failed in their maiden launches. In this backdrop, the launch of the Zhuque-2 Y-2 marks another success for China's private aerospace sector in 2023, following the launch of Space Pioneer's liquid-propelled Tianlong-2 in April.
Source: CGTN