Modi-Mahinda Toast Buddhism At Virtual Summit, India Urges Tamil Rights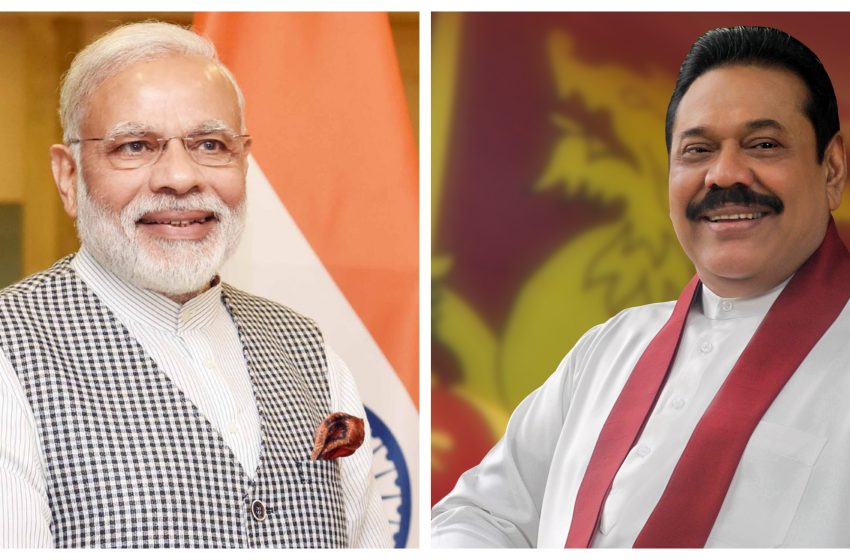 NEW DELHI: Buddhism flavoured Narendra Modi's first summit level, virtual dialogue with his Sri Lankan counterpart Mahinda Rajapaksa on Saturday, but along with it came a subtle reminder to implement the 13th constitutional amendment, which devolved powers to the island nation's Tamil-majority north and east.
The summit is seen as giving "broad political direction" to bilateral ties with External Affairs Minister S Jaishankar, NSA Ajit Doval and Foreign Secretary Harsh Vardhan Shringla present.
But Buddhism first: India announced a grant aid of $15 million to enable Sri Lanka to "build/renovate Buddhist monasteries, enable reciprocal exposition of Lord Buddha's relics, strengthen Buddhist scholarship, and support the clergy. There will also be capacity development, cultural exchanges and archaeological cooperation," said Amit Narang, joint secretary heading the Indian Ocean Region division in the Ministry of External Affairs at a briefing after the summit. He said India would facilitate the visit of a delegation of Lankan Buddhist pilgrims in the first inaugural flight to Kushinagar.
Amid hints that the Lanka leadership favour doing away with the 13th amendment, "Modi emphasised the full implementation of the 13th amendment as it is essential for peace and reconciliation," Narang said.
As for the East Container Terminal, president Gotabaya Rajapaksa had appointed a panel to look into this project after trade unions at Colombo port objected to its execution by non-Sri Lankan entities.
Narang's point, "Prime Minister Modi expressed his confidence that the Government in Sri Lanka will take early and decisive steps for their early implementation in accordance with existing understandings and in mutual interest of both sides."
India has already provided $400 million currency swap facility to the Central Bank of Sri Lanka to assist with economic recovery and tackle the Covid-19 related disruptions. A request for an additional $1 billion is under discussion. Technical discussions on Sri Lanka's request for debt deferment are going on, Narang said.