How A Unified Pakistan Military Is Dismantling 'Project Imran'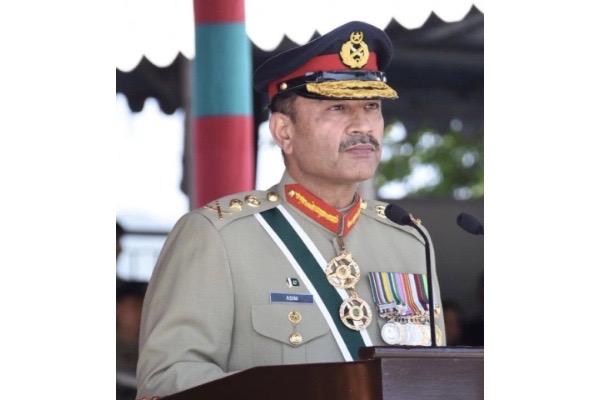 NEW DELHI: The arrest of Pakistan's ex-Prime Minister Imran Khan by Rangers on May 9 triggered unprecedented and horrific attacks on the Army. Imran's supporters attacked key symbols of the Army's power and authority, including the General Headquarters (GHQ) Rawalpindi, Corps Commander's House aka Jinnah House in Lahore, Peshawar Radio station, ISI office in Faisalabad, Pakistan Air Force base at Mianwali, Rangers post in Karachi and numerous other military and security installations. The mayhem that began on May 9 petered out two days later.
In Pakistani military circles and that of its supporters, the vandalism is being perceived as the 9/11 of the state, in terms of its psychological impact. The Pakistani army which has consistently projected itself through its propaganda machine including the ISPR as impregnable and agency of last resort is in a state of shock. It wonders how a few thousand rioters could dare attack its symbols of might and honour.
Unsurprisingly, faced with the unprecedented situation, the Army has decided to hold trials of all those PTI leaders and cadres who were directly involved in the attacks as well as its masterminds, under the draconian Army Act and the Official Secrets Act. The court martial of ex-corps commander Lahore Salman Fayyaz Ghani, who is accused of allowing the rioters to enter the Corps Commander House in Lahore because of his and his wife's leaning towards PTI and Imran Khan, is already underway. His wife is said to be cousin sister of the Chief Justice of Pakistan (CJP) Umar Ata Bandial, who has come out in support of the ex-PM by granting him bail. It is said that Imran Khan, the main conspirator, can also face court martial.
Nevertheless, the May 9 incident has restored unity in the Pak army at all levels. Earlier, there were speculations of some sort of a mutiny within. In fact, pro-Imran elements including Vloggers abroad were daily predicting the ouster of Gen. Asim Munir by Chairman Joint Chief of Staff Committee Sahir Shamshad Mirza. All ranks and file of the army are highly aggrieved and simultaneously enraged that PTI rioters set ablaze the dummy of the Saber jet outside the Mianwali air base and desecrated and destroyed the statue of Captain Carnal Sher Khan at Punjab Regiment Centre Mardan, which they have considered metaphors of valor and gallantry.
The May 9 blunder is being deemed as an unforgivable sin even by the people including mid-ranking officers in the Pak army, who had been previously inclined to sympathize with Imran. They see the Pakistan's People's Party (PPP) and Pakistan Muslim League-Nawaz (PML-N) as parties that gave Pakistan the constitution, nuclear programme, motorway and CPEC. But the "historical credit" of mounting direct attacks on the army goes only to the PTI. By committing this act, the PTI has committed treason against the state and it does not deserve any mercy or concession.
It is evident that Imran Khan miscalculated the psyche of the people of Punjab. He had the wrong notion that youth including girls and women from elite families of serving and retired judges, generals, bureaucrats and business class together with other participants, mostly hired people from Khyber Pakhtunkhwa, Pakistan occupied Kashmir (PoK) and Gilgit Baltistan (GB) will stir up a revolution and bring the army to its knees. But he forgot that this could trigger a blowback marshalled by youth from Punjabi elite families.
The military establishment which actively launched 'Project Imran' in 2011 to cut down to size mainstream political parties PPP and PML (N) has now embarked upon a project to dismantle PTI and isolate Imran Khan. Several PTI leaders close to Imran and holding senior positions in the party have either left PTI or are about to do so in the coming days as they confront new realities on the ground. Leaders such as Shah Mehmood Qureshi and Asad Umar are believed to have been kept in detention deliberately, and they can also part ways with Imran Khan at any moment.
The Pak establishment's plans as yet are to divide PTI into various factions, minus Imran. Jahangir Tareen has been activated to form a strong faction comprising the majority of electable Members of the National Assembly (MNAs) and Members of the Provincial Assemblies (MPAs) who can play a major role in any future set-up. Shah Mehmood Qureshi, Fawad Chaudhry and Pervez Elahi will also be assigned major roles in Punjab. Pervez Khattak and Asad Qaiser will be major players in the new arrangement in Khyber Pakhtunkhwa. Faisal Wavda who had left PTI several months ago will play a similar role in Sindh, together with Ali Zaidi.
Imran Khan 's Zaman Park residence spreading over several acres continues to be under the siege of Punjab police since May 18 for the arrest of around 40 terrorists taking asylum there, as per the Punjab caretaker government. So far Imran Khan has not allowed police and administration access to the main residential area. The government wants to carry out a search operation at his residence and nearby houses with the help of 400 policemen. Police claimed to have arrested 14 PTI miscreants fleeing Zaman Park in the last couple of days. Once a no-go area for non-PTI people, which always remained crowded with PTI activists till May 16, is now bearing a deserted look.
The PTI alleges that over 7000 of its workers including leaders have been arrested in the ongoing massive crackdown, while the government puts the figure around 3600-4000. It is said that a list of 2200 people involved in the violence has been prepared by the agencies.
The true face of so-called PTI tigers apprehended by Pak security agencies and police in connection with May 9 violence and vandalism has been exposed. They appear coerced into submission and have been seen chanting 'Pak Fauj Zindabad' and 'Punjab Police Zindabad' slogans.
Imran himself looks confused and petrified though he is trying to put up a brave face. He, astoundingly continues to dismiss PTI's involvement, and is putting the onus of the violence on Pakistani agencies despite presence of audios and videos exposing its leaders and cadres including Yasmeen Rashid, Murad Saeed, Sheharyar Afridi, Hassan Niazi, Aleema Khan and Ijaz Syed. Imran Khan has started playing the "victimhood card" with emphasis on alleged brutal state repression against the party's female cadres. He is also desperately trying to evoke international sentiments, particularly that of American congressmen. Ironically, for the last one year, he has relentlessly sold the narrative of American conspiracy aimed at dethroning him and popularizing the slogan "Kya Hum Ghulam Hain?"
(This article appeared first on indianarrative.com)