G20 Meet: Garrison City Srinagar Caught Between Hope, Politics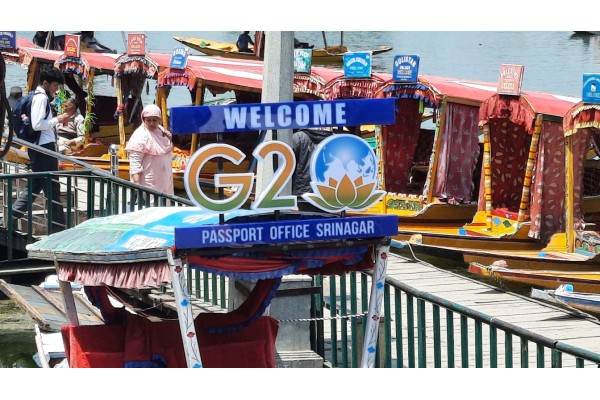 StratNews Global's Ramananda Sengupta was in Srinagar ahead of the G20 meeting on tourism to gauge the mood in the city. It was under a security blanket with elite commando units and special forces joining the CRPF and local police to ensure no untoward incidents. This diary is the first of a three-part series.
SRINAGAR: With the G20 working group meeting on tourism barely a week away, I had resigned myself to intrusive security checks and delays upon arriving at Sheikh ul-Alam International Airport, Srinagar, named after Kashmir's patron saint, early on a Tuesday morning.

So, I was pleasantly surprised to find that it took me less than 15 minutes after getting out of the aircraft to collect my suitcase and step out of the terminal. Only a trained eye would have noticed the newly installed cameras and the watchful eyes of the security men in uniform and plainclothes dotting strategic points, apart from the prominent boards welcoming G20 delegates and at least two separate help desks with friendly looking staff manning them in the arrival lounge.
The taxi stands outside were quietly efficient, and a cab was assigned within minutes, with Sheikh Sadiq, the elderly driver insisting on helping me stuff my tiny suitcase and rucksack into his ancient Hyundai hatchback before we set off for my hotel, about 10 km or half an hour away. We weaved through the traffic, as sanitation workers swept the pavements and painters scrubbed grimy walls and bridges before giving them a new coat of paint.
Every intersection was bristling with heavily armed police and paramilitary forces, but the sandbagged bunkers and army check posts with heavy machine guns which had dominated every street I had seen during my last visit more than 20 years ago were gone. Or so I thought, until Sadiq pointed at a brick-walled sentry post with a few small vents for guns, and said, "They are fewer, but they are still there, and now they are being painted to blend with the background."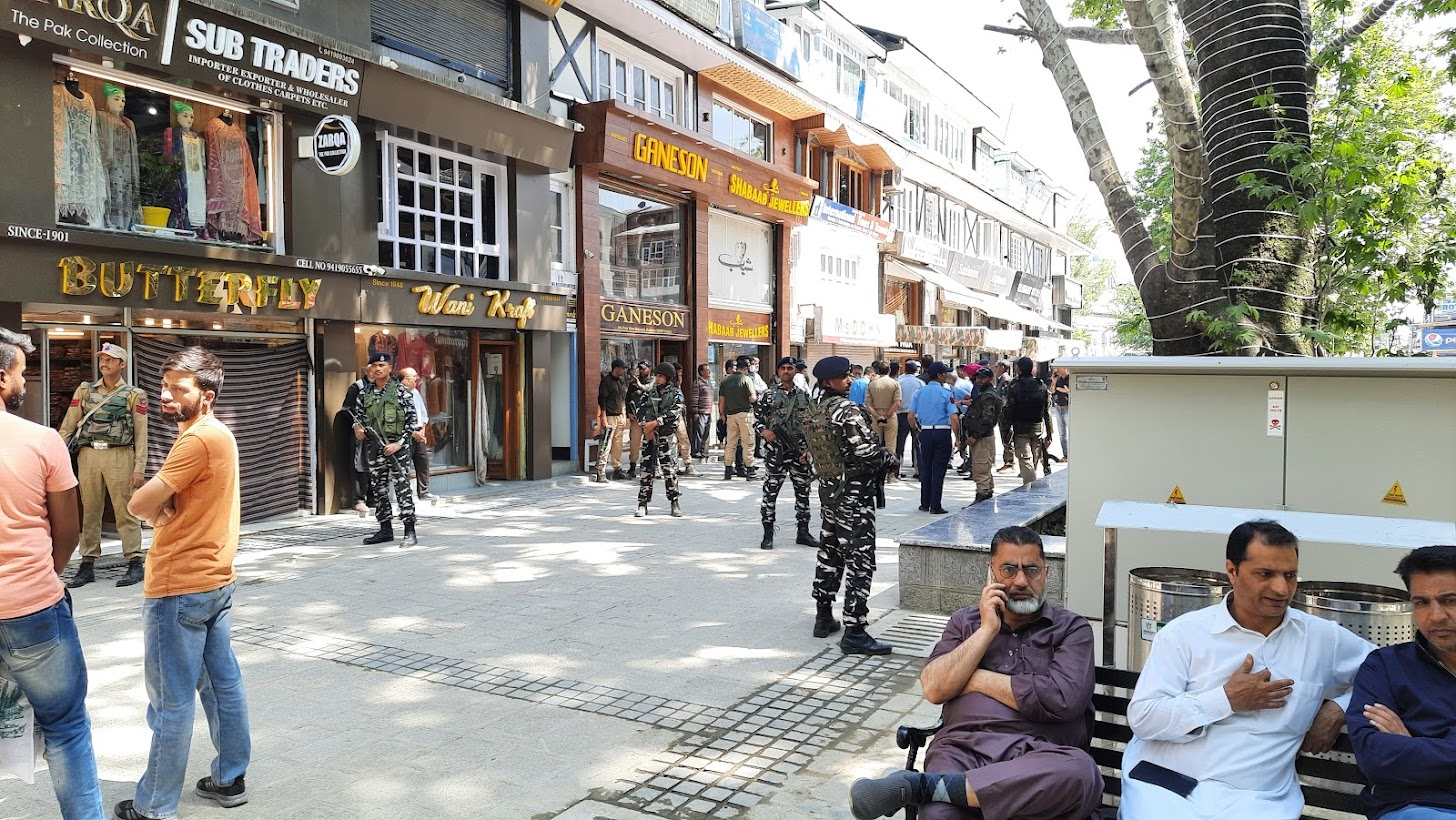 What did he think about the upcoming G20 meeting? "As a cab driver, my income has obviously increased," he said. "But whether the meeting ensures that we get more tourists from not just Hindustan, but from abroad, remains to be seen. If the government uses this to tell the world that Kashmir is safe for tourism, it will be good for us. But if it only wants to use this meeting to show that Kashmir is a part of India, it is of no use to us."
I arrived at the hotel and was given a room with a small window that looked out into the backyard of a college, and assured that I would get a better room the next day. Quickly dumping my stuff in the room, I stepped out to explore the city, and to meet a few people that I had scheduled appointments with.
The first one was with famed multilingual poet, critic, art historian and cultural crusader from Jammu & Kashmir Dr Satish Vimal, who handled literary, cultural and historical programs at All India Radio, Srinagar. It was a bright pleasant day, and the map said it would take me about 15 minutes to cover a distance of about 2 km on Residency Road, so I decided to walk. Pedestrians and shopkeepers on the street nodded in greeting, as the policemen and soldiers who guarded every intersection watched warily.
Navigating carefully along a pavement which had been dug up as part of the renovation project for the G20 gathering, I crossed the iconic hotel Adhoos, which turned 100 earlier this year, and was the only restaurant to remain open during the height of the militancy in Kashmir (most of the others had either shut down or had been turned into barracks for the security forces). It was also the first restaurant in the Valley to offer the Kashmiri Wazwan, a traditional wedding feast featuring dishes like gushtaba (mutton koftas cooked in yoghurt), rista (mutton koftas cooked in onion sauce) and rogan josh.
Diagonally opposite Adhoos was the Polo View Market, the flagship showpiece of the Srinagar Smart City initiative. A short street which once connected Residency Road with Maulana Azad Road which ran almost parallel had been converted into an intricately paved pedestrian-only thoroughfare. Bedecked and beautified with fancy lights, flowers and benches, it was flanked by some high-end boutique stores and eateries on the street level and several tour operators and offices on the higher floors. Across MA Road on the other end of the street were the very high walls and guard towers of the Chief Minister's residence, now empty. Maybe it was the wrong time of the day, but bar some bored shopkeepers and alert security men, there was just one couple sharing an ice cream on an otherwise empty street.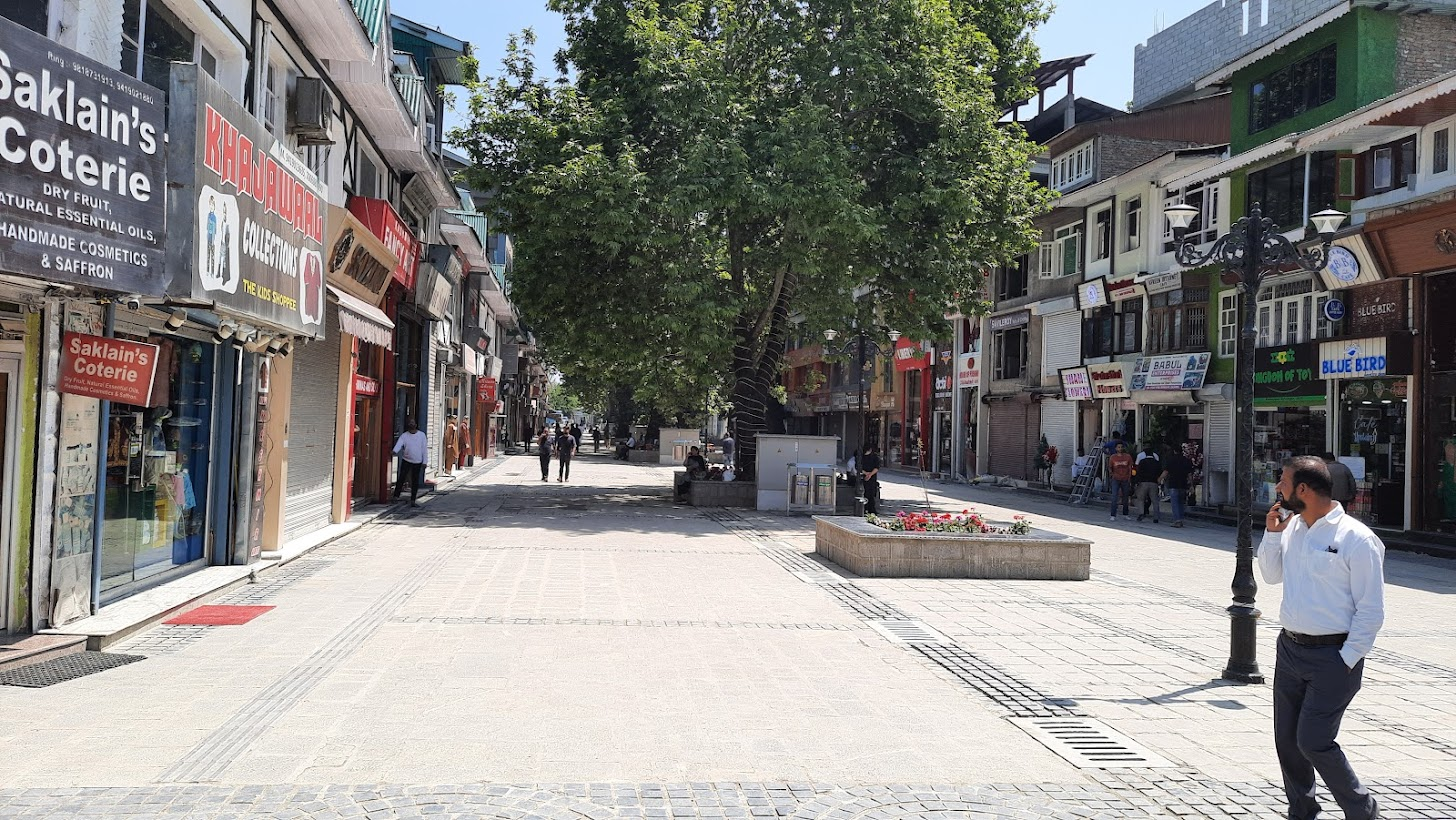 A shopkeeper seated under an awning to avoid the morning sun explained that the road was inaugurated by Lt Governor Manoj Sinha just a few days earlier, and noted that while a few tourists did throng the place in the evenings, his regular clients who could park their cars outside his shop earlier were now finding it difficult to find parking space nearby. The G20 tourism meet would hopefully lead to an influx of foreign visitors who could afford some of the handicrafts and pashmina shawls from his store, he said.
I continued my walk, and reached Kashmir Radio Circle, which had a couple of large armoured police and CRPF vans parked on the side, along with the usual posse of policemen. I asked one of them for directions to the All India Radio office, and he pointed across the street before asking "Which unit are you from, Sir?"
"Unit," I asked, bewildered.
"Your jacket," he said. It was then that I realised that my favourite olive-green jacket, which I had bought several years ago from a military store in Bangalore, could easily be mistaken for standard issue. Which, in a place like Srinagar, had both positive and negative spinoffs.
AIR station Srinagar was once the favourite target of jihadis from Pakistan, and faced a couple of suicide attacks and even a rocket attack in November 2002, which damaged some equipment. So, I was not surprised to once again be greeted by high walls and suspicious sentries, who let me in after checking their list. The bearded attendant who escorted me from the main gate to the building stopped at the entrance to point out a plaque, which said Radio Kashmir was inaugurated by then Prime Minister Sheikh Abdullah in 1948. "We neither have Radio Kashmir nor a Wazir-e-Azam now," he remarked before taking me to the waiting room, where I was immediately offered a cup of fragrant kahwah, or Kashmiri tea.
My escort, who was standing outside the door, came in to lament that the original kahwah was made from green tea leaves, cardamom, cinnamon, cloves, dried rose petals and saffron, and brewed in copper pots know as samovars, but the version I was having was a readymade mixture to which one just had to add hot water or milk, for those who preferred it.
A bell rang somewhere and the escort signalled that Dr Satish Vimal was ready to see me. I gulped down the tea and followed him.
With a neatly trimmed black beard and sprightly step, Dr Vimal, dressed in a kurta pyjama and a brown sleeveless Nehru jacket, looked at least a decade younger than his 57 years. In our discussion which went on for almost two hours, he explained how things had changed in Kashmir since the abrogation of Article 370 on August 6, 2019, and the division of the state into two union territories, governed by a lieutenant governor and a unicameral legislature, as well the implications of the tourism meeting being held in Srinagar.
Noting that the strong administrative measures taken since then had ensured that violent militancy, regular stone-pelting and hartals had all but ceased, he said this peace, in turn, had ensured that schools and businesses operated uninterrupted, economic activity had revived and, more importantly, replaced the gloom and doom of earlier years with a fresh spark of hope and optimism. This could be seen in the news reports which spoke of youngsters from the region coming up with innovative ideas and patents, and winning national and international awards and competitions.
As for the tourism meet, the number of tourists over the past year had set a record high, leading to an accommodation problem which the administration was trying to fix. The idea behind holding the G20 meeting here was not just to let the world know that Kashmir was an integral part of India but also to showcase the region as a tourism destination free from militancy and terror. This would lead to further investments in the state and bring about development and jobs, he felt.
Right across the road from the All India Radio and Doordarshan complex was the spruced-up Srinagar Tourism Reception Centre, which was open to all but did not appear to have any overt security in place. While senior officials were too busy with the G20 preparations to meet me, junior staff was more than happy to share their views, which mostly echoed those of Dr Vimal.
Local political parties, of course, did not share this optimism.
"The state has been cleaved into three parts and stripped of its special status, a constitutional guarantee. So G20 really doesn't matter," said Iltija Mufti, the daughter of former chief minister Mehbooba Mufti. "It has nothing to do with us. Yes, maybe for BJP it's an opportunity to legalise their illegal actions of August 5, 2019. They want to engage in normalcy acrobatics again. BJP rivals North Korea when it comes to pretence and weaving a false narrative for the global audience."
Waheed Para, a young People's Democratic Party leader who faces charges under the stringent UAPA laws despite having been cleared by the high court, was slightly more pragmatic. "Beyond politics and geopolitical goals, I personally think the G20 must open up Kashmir to the world and the Government of India must influence G20 countries for special scholarships for Kashmir students," he said. "This will give wings to young people to move outside and create new opportunities. This is the only way to lift the mental siege that Kashmiri youth is suffering from. And since we have G20 countries on our doorstep, why not seek opportunities for education and employment of our youth?"
Most people, including Nasir Shah, Chairman, J&K Tourism Alliance and Indian Association of Tour Operators, and Mohammad 'Jannat' Rafiq, a shikara owner on Dal Lake, however, said that even though the revocation of Article 370 and the bifurcation of the state had led to 'some discontent', the ensuing peace had also fostered some hope and optimism, and if the G20 meet succeeded in convincing several western nations to rescind their advisories against travelling to Kashmir, it would only benefit the region and its people.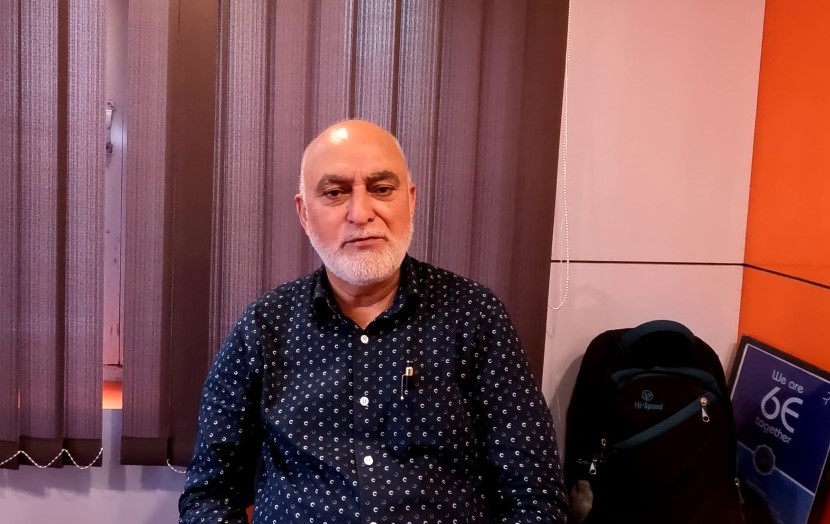 Asked how the government would reconcile the extraordinary security measures with the narrative of normalcy in Kashmir for the G20 delegates, a senior intelligence officer said that given an event of this magnitude, and the fact that Pakistan's foreign minister had all but threatened to disrupt it, the administration could leave nothing to chance.
Delegates had been sensitised about the threats emanating from Pakistan, and, in fact, threat perceptions might lead to some last-minute changes in the itinerary for the G20 delegates, including cancellation of planned visits to the Dachigam wildlife sanctuary in Srinagar and the ski-resort of Gulmarg in north Kashmir. "However, we don't think this will undermine our basic premise and messaging that overall, the security situation in Kashmir has improved dramatically and is likely to improve even further as the people embrace this opportunity to grow their businesses and young people find jobs," he said.
As I returned home four days later, I fervently hoped that his words come true.