Myanmar Junta Sells Off $90m Since Coup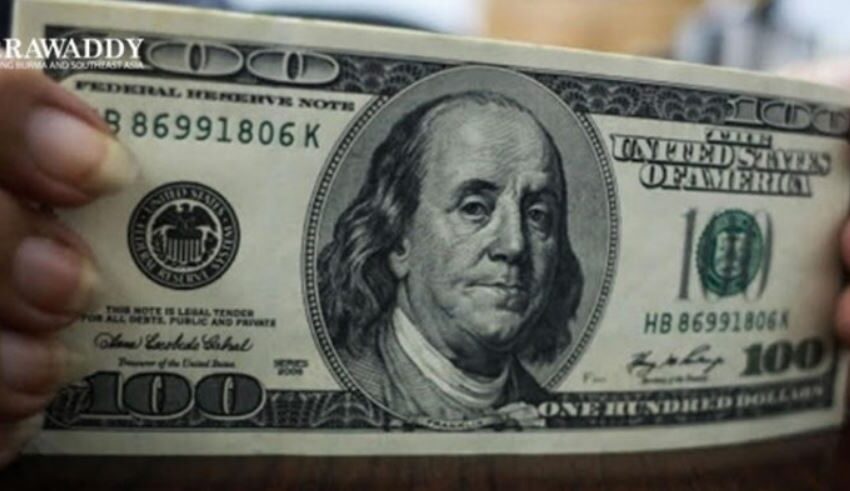 The Central Bank of Myanmar (CBM), which is controlled by the military regime, has sold nearly US$90 million (148 billion kyats) since the February coup as the kyat's value tumbles.
The CMB auctioned $6.8 million to domestic banks in February following the coup, $12 million in April, $24 million in May, $12 million in June and $33 million by July 28.
The kyat has depreciated by 23 percent against the US dollar since the coup to around 1,700 kyats, according to currency dealers.
It is partly because of supply and demand pressures, said a businessman. Myanmar is earning fewer dollars as exports have fallen and export earnings have declined. But demand for the dollar has not changed significantly as Myanmar imports numerous products, including fuel, pharmaceuticals and consumer goods.
"People are saving dollars as their trust in the kyat has declined. Our country relies on imports and there is always demand for the dollar. The dollar value will remain high," he said.
The floor price fixed by CBM at its dollar auctions is 1,645 kyats. Before the coup, the exchange rate was just over 1,300 kyats.
The bulk selling of dollars while the kyat is depreciating, the growing trade deficit and Myanmar not receiving new foreign investments will only reduce the foreign currency reserves of the regime which is keen to acquire hard currency.
Myanmar's economy is expected to shrink by 18 percent this fiscal year under the regime and a rapid surge of COVID-19, the World Bank said in its latest report.
(By arrangement with 'The Irrawaddy')