Modi-Hasina Virtual Summit To Mark Liberation, Focus On Challenges Ahead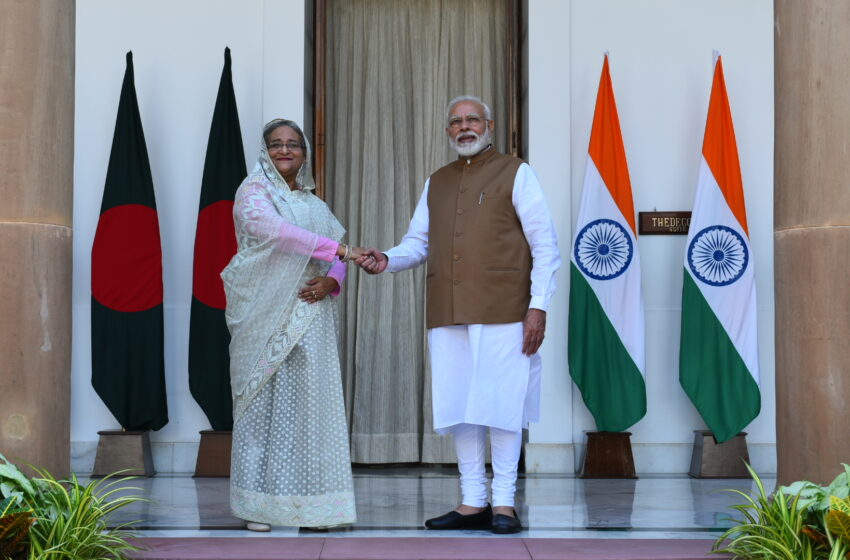 NEW DELHI: A mix of nostalgia and realism will mark the virtual summit between Prime Minister Narendra Modi and his Bangladeshi counterpart Sheikh Hasina on Thursday.
Nostalgia, since this is the 100th birth anniversary of Bangladesh's founder and Sheikh Hasina's father, Mujibur Rehman. Also, next year will be 50 years of Bangladesh's independence.

The realism stems from the need to deepen the relationship with substantive outcomes. It explains the revival of a strategic railway link that's been defunct for over five decades. The last time a train plied on the route connecting Haldibari in north Bengal to Chilahati in Bangladesh was in 1965, which fell into disuse after the Indo-Pak war. The revival of this rail link is part of Delhi's efforts to improve connectivity with Bangladesh and the north east.
While the summit was formally announced by the ministry of external affairs on Monday, Bangladesh foreign minister A.K.Abdul Momen briefed journalists on Sunday about Dhaka's expectations.
"We'll raise our major issues, which we usually raise," the Dhaka Tribune quoted him as saying. While the minister did not go into the specifics, a long pending issue is the sharing of the waters of the Teesta river. It has been stuck due to opposition from the West Bengal government.
It will be an opportunity for Delhi to signal the depth of its friendship with Dhaka and gently remind its people about the role it played in helping liberate what was then East Pakistan.
The Daily Star quoted Momen as saying, "The highlight of the summit will be the victory of Bangladesh… They [India] helped us in the war of 1971. The history could be different if they had not."
The Bangladeshi foreign minister also declared that "India is a time-tested friend of Bangladesh" and therefore has "reasons to be proud of our victory".
India is pulling out all stops to mark 50 years of Bangladesh's liberation. On Monday, a delegation comprising 58 Mukti joddhas (freedom-fighters) and serving officers from the Bangladesh armed forces landed in Kolkata on the invitation of the Eastern Command. They will take part in the Vijay Diwas celebrations on Dec 16.