Farmers Stir On UK Minister Raab's Agenda, India May Raise Khalistan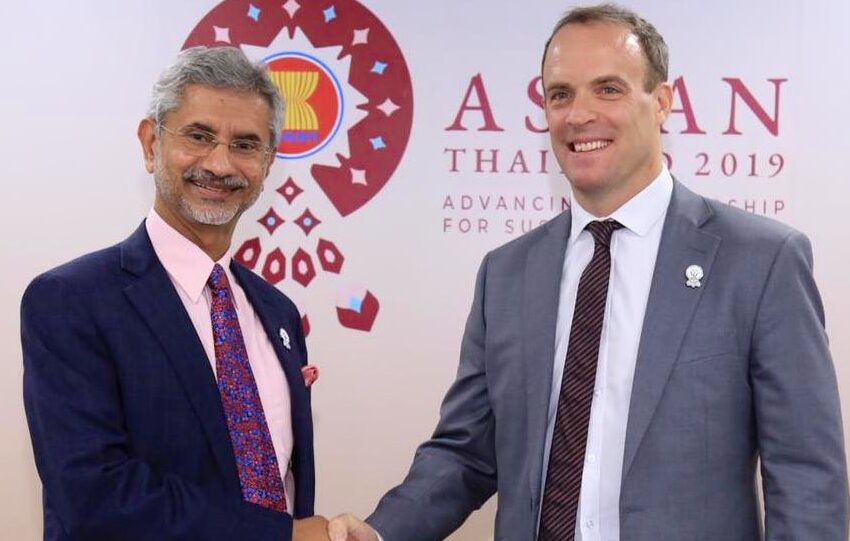 NEW DELHI: British Foreign Secretary Dominic Raab's visit to India comes at what some see is a very delicate time for India-UK relations. On the British side, there are a number of MPs – most of them from the Labour Party – urging him to voice Britain's disapproval to External Affairs Minister S Jaishankar [who he is meeting today] against what they see as 'human rights violations' being carried out by the Indian government against farmers. On the Indian side, Raab will also be conscious that New Delhi will once again be urging Britain to crack down on the activities of Khalistani separatists, most notably the Sikhs for Justice [SFJ] group who are believed to be responsible for the nearly 4,000-strong rally outside the Indian High Commission in London on December 6.
The British Foreign Secretary arrived in the national capital on Monday evening with the MEA tweeting the news of his arrival. 'UK Foreign Secretary @DominicRaab arrives for his official visit to India. India-UK partnership is poised for greater synergy in a post-COVID, post-Brexit context.'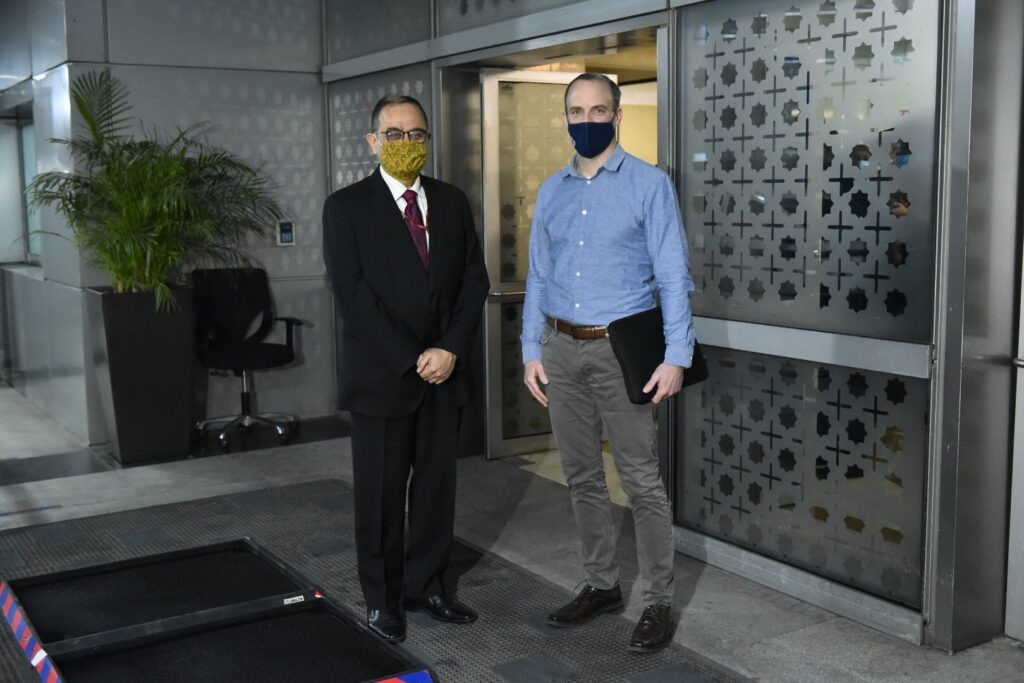 These hurdles however seem minor when compared to the potential that the UK now sees in India. Earlier, the UK was busy with Brexit and the turmoil it has caused within the nation to pay any serious attention to India. India too was earlier focussing on tensions within its immediate neighbourhood, most notably from Pakistan, to pay any serious attention to the UK. But with the Brexit 'divorce' almost through and the increased focus on the Indian Ocean – an area Britain is increasingly becoming concerned about – something that suits India, the two sides suddenly find that they have much in common.
Policy Exchange, a leading UK-based think tank, recently released a report entitled 'A Very British Tilt: Towards a new UK strategy in the Indo-Pacific Region'. The report has advocated that the UK appoint a Special Envoy from within the government's Foreign, Commonwealth and Development Office (FCDO), for the 'purpose of pursuing clearly defined goals.' This includes setting up an Indo-Pacific Charter which shapes the 'mutually shared aspirations of like-minded nations.' The report concludes that apart from the Five Eyes nations, India and Japan will be crucial allies in the IOR.
'Britain's relationship with India is complex, given its past history, but New Delhi is reassessing its traditional strategic policy and there is scope for a major UK-India 'reset',' the report pointed out stating that such a reset was a 'necessary and timely' development.
The other major issue is trade. The UK has long seen the potential in India as a trading partner with former British prime minister Theresa May visiting the country in 2016. India was her first bilateral visit to a country as prime minister outside Europe. But despite the charm offensive – her wearing a sari in Bengaluru – the visit got stuck over immigration and visa issues. Prime Minister Narendra Modi demanded concessions on visa restrictions which May, a hardliner on immigration, was in no position to give. Today however it is a different story. Watchers of India-UK relations believe that both nations have moved past that as they recognise that bigger challenges have emerged.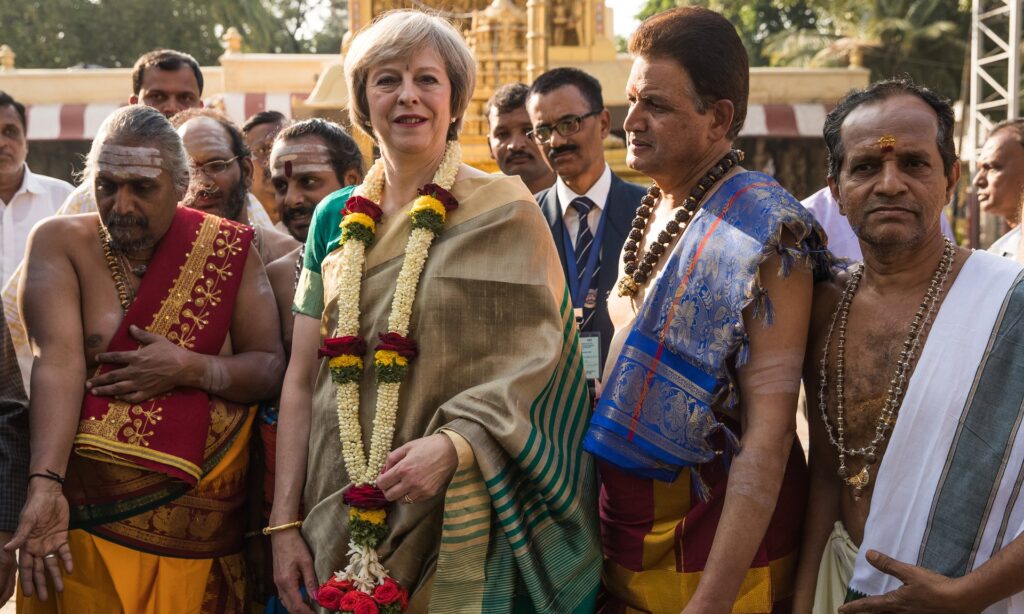 'Both nations have realised that they need each other even more so now since they have opted out of bigger trading blocs. Since India opted out of RCEP and the UK out of the EU it is more than necessary to strengthen existing ties with friendly nations,' said a senior London-based diplomat who asked not to be named.
Already, work on trade and a possible FTA is on the anvil. The UK has already been hard-selling the UK's Global Tariff Schedule which will kick into place just after January 1, 2021.. This means UK, not EU tariffs will be there, post January 1st which could ensure agreements on certain key sectors such as the apparel industry. After the US and the UAE, the UK is India's third largest market for apparel exports.
In a statement issued in July this year, the British High Commission explained just how crucial India was to the British economy. 'Trade between India and UK touched $15.5 billion with a $2 billion trade surplus in favour of India. India is now the second largest investor in the UK economy. There are 842 Indian companies in the UK, employing more than 110,000 people, which together raised almost £41 billion in revenue last financial year. The combined revenue of Indian companies in the UK has grown by 87% in the last five years.'
Such positive, win-win scenarios account for why Raab and Prime Minister Boris Johnson – who has been invited as chief guest to India's Republic Day celebrations – are so bullish about India. But such positives cannot obscure the challenges. On the trade front, the European market accounts for 30 percent of India's $150 billion outsourcing industry and many of these firms' headquarters are stationed in the UK. Will they have to choose? On the defence front, despite much talk about a proposed UK-India Defence Logistics Pact, the UK will still remain, even post-Brexit, at one with Europe on security matters and India will be more than conscious that Britain's economy has been battered due to Brexit and Covid and has limited military capabilities in the IOR.
The biggest challenge however comes to the issue of separatists coming to the UK. New Delhi is rightly concerned about the growth of Sikh and Kashmiri extremists, an issue made slightly more challenging by the fact that a section of MPs many from the Labour party have hardened their stance against the country. India must however reconcile itself to the fact that the UK government is likely to do little on this in the near future as this is a policy the UK has been following for some time now.
Declassified documents by the British National Archives detail the advice that was given to former prime minister Margaret Thatcher in 1984-85. India had been pushing for action against Jagjit Singh Chouhan, the self-styled 'leader' of the Khalistan movement and Thatcher was advised to say that he [Chouhan] will be prosecuted if he breaks British law which he had not. Such a strategy remains in place even today and despite the right noises being made it isn't likely to change overnight. India will have to accept that and accept that there will be harsh criticism of its domestic policies but at the same time realise there are opportunities in a stronger UK relationship. Especially post-Brexit.