Worth Its Salt: The Indo-Afghan Culinary Connect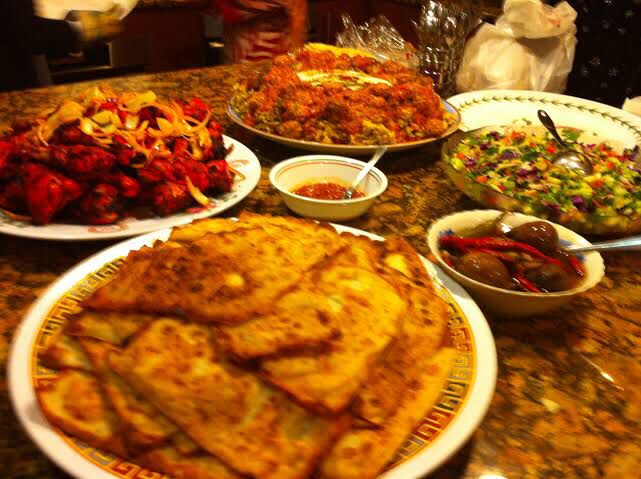 NEW DELHI: Even as images of the Taliban takeover of Afghanistan dominate our minds and a large-scale humanitarian crisis seems impending, cast your mind back to earlier times when popular associations with the mountain kingdom were rather different. "The Great Game" began with the first Anglo-Afghan war in the mid-19th century but it did not dominate political discourse till many years later. In popular imagination, in India, Kabul and Kabuliwalas simply connoted a whiff of the exotic that was sought after as traders from that distant land made their way east during the summer months to sell their dried fruit, asafoetida (hing) and saffron, and often developed long-term relations with households that patronised them.
We get a sense of this in the Rabindranath Tagore story Kabuliwala—about a pathan seller of dried fruits, who visits Calcutta annually and develops filial affection for Mini, a young girl of an aristocratic family. Kabuliwalas were regular features of 19th and early 20th century life in rich households of Calcutta, Asia's most cosmopolitan city then. They brought with them stashes of prized Kandahari hing and chilgoza bought by rich landowners or "rajas" who had built their mansions in the city and demanded premium food ingredients.
Even today, Kandahari hing is the most sought after variety of hing at least by the knowledgeable—the magical ingredient that lends depth to "satvik" dishes cooked sans "warming" ingredients such as onion or garlic, according to Ayurveda. In fact, sulphur aromats in hing are similar to those in onion and garlic, which may explain its use as a substitute. In the commercial resin hierarchy, Kandahari hing tops the list in Indian kitchens followed by Irani hing and then other commercial products.
Kabuliwalas also brought with them dried fruit such as raisins, figs, cherries, prunes and mulberries stored by Indian families to be used in the winter months and on special occasions. Drying fruits in homes in rooms designated "kishmish khana" (raisin room) has been a traditional business for Afghan families and even today, when the cult of the large-hearted jhola-carrying Kabuliwala no longer exists, imports of Afghan dried fruits make up chunks of trade in northern India. But now with trade being hit, prices and availability of these will be impacted.
The dried fruit went into an array of dishes on the Indian table—kheer, payesh, phirni and other versions of the rice pudding—various halwas but also savoury pulaos. One of the lesser-known dishes cooked in regions as disparate as Hyderabad and Jodhpur is the qabooli, a layered dish of rice with either gram or yams depending on where you are in the country, accented with flavours of yoghurt, saffron, raisins and carrots. The Indian qabooli is actually a cousin of Afghanistan's popular Kabuli Palaw, a layered pilaf made of meat, rice, carrots, raisins, saffron and sometimes even lentils.
Long-grained rice in fact is central to Afghan cuisine, and India's fascination with the basmati is thanks to that too. Oral tradition tells us that the Dehradun variety of the fragrant basmati that was first patronised by the Avadhi aristocracy was actually thanks to the variety brought in and planted by Dost Mohammed Khan, the Afghan king exiled by British viceroy Lord Auckland to Mussoorie in 1839.
Afghan exiles and refugees in India have spread other tastes too through history. The creamy Afghani tikka is on most tandoori menus all over the country and borrows from the Afghan tradition of marinating chicken in rich cream and butter. In Delhi's Lajpat Nagar, a mini-Kabul of sorts is discernable, with over 10,000 Afghan refugees and their families having set up small businesses, including restaurants, that are now part of the many food walks and popular eating joints in the Capital.
Afghan nationals streamed in after the last takeover of their country by the Taliban, and continued post-2001 as families sent their young for better foreign education. Apart from traditional Afghani food that some of the restaurants set up by these immigrants serve—pulaos, bread, qorma—an inadvertent mishmash of this cultural influence is the Afghani momo!
A popular street snack with Delhi's student community, and increasingly mainstreamed, the Afghani momo may as well be a metaphor for how certain cities become cultural melting pots. The once-alien momo from the hills of Darjeeling is stuffed with not just chicken, Afghan style, but even vegetables in deference to vegetarian sensibilities, slathered with cream and butter, and grilled in the tandoor, served with a hot chili chutney no Afghan may know. But then this is food sans borders.
(The author is a culinary analyst and historian, and has written a book titled 'Business on a Platter'. Views expressed in this article are personal.)