A Guide To Contemporary China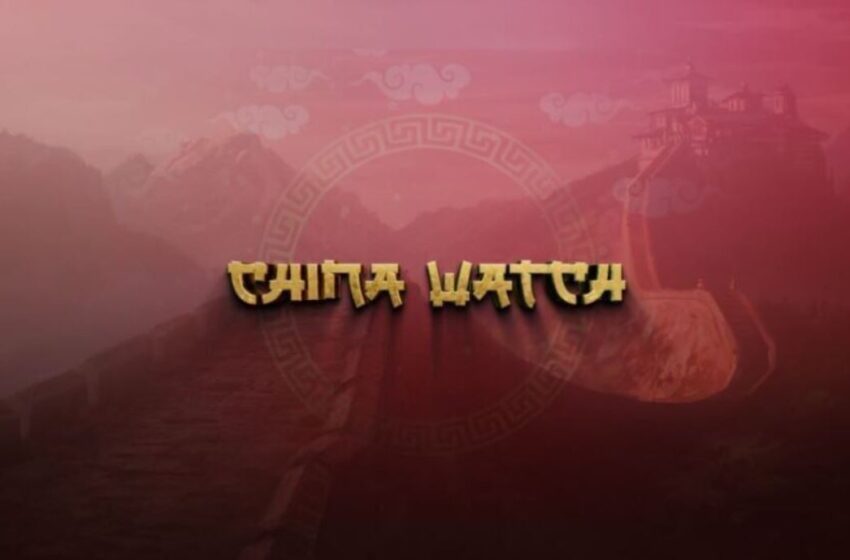 Rich Must 'Give Back to Society'
President Xi is planning to "adjust" excessively high incomes among the country's wealthiest in an effort to "give back to society." It should see even more constraints on the country's mega-rich. China has some of the world's wealthiest people, and the number of high-net-worth-individuals has seen an annual compound growth rate of 15% from 2018 to 2020, according to a recent joint report by China Merchants Bank and market research firm Bain & Company. By the end of 2021, the number of mega-rich individuals in China is expected to reach nearly 3 million. The country currently levies a 45% tax rate on individuals with an annual income of $147,700 so it is not yet understood how this recent measure will change anything.

Source: Sixth Tone
Millennials Prefer Pets To Kids
Data released by the Ministry of Civil Affairs showed that the population of singles reached 240 million in 2018, while 77 million people lived alone. In 2021, the total number of single households is expected to rise to 92 million. Millennials make up the majority of these single households and the majority of them keep pets. A 2020 pet industry white paper found that 33.7% of pet owners are single – the highest demographic and this trend continued despite the pandemic. It suggests that government efforts to get families to have three children is going nowhere. China's ageing population is a big concern, but so far all government schemes, monetary and otherwise, at getting couples to marry and having babies early has failed.
Source: Radii China
Divorce Reality Show Takes China By Storm
Divorce is still frowned upon in Chinese society, so eyebrows rose when a new divorce reality show took the country by storm. Called "Goodbye Lover", the show examines the lives of couples who are either on the brink of divorce or are facing problems in their marriage. The show works like this. A couple go on an 18-day journey of "healing" in Xinjiang with an observation group that offers comment and advice when asked. After this 18-day period, the couple has to decide whether they still want to divorce or try again. The show has the approval of the government which recently introduced a 30-day divorce cooling-off period to prevent what the government terms "impulsive divorces."
Source: Xinhua
Rap Song Targets US Covid-19 Virus
Art seems to have entered the realm of politics as a rap song created by Chinese rappers began trending on social media. What is focussing media attention is its sharp lyrics. Taking aim at the US's Fort Detrick lab, the song entitled "Open band urges the US government to open the Fort Detrick lab to an international investigation into the origins of COVID-19. The band called CD REV explained in an interview that they were angry about the way China's name was being "maligned", so they wrote the song in just three days. The authorities have approved. On August 11, Zhao Lijian, spokesperson for China's Foreign Ministry, posted the music video on Twitter, where it has so far got more than 19,000 views.
Source: Global Times
Celebrating China's Ghost Festival
Unlike Western tradition which see ghosts with revulsion, in Chinese culture, ghosts are celebrated. Chinese believe that on August 22, when the Zhongyuan Festival will be celebrated, is when the gates of hell open, so people hold all kinds of activities to honour the ghosts. On this day, it is believed that the dead visit the living, so offerings are made to ensure the dead are saved from bad situations in the afterlife. There are different traditions followed in various parts of China but the most common are that lanterns are lit and floated along the river and paper money is burnt, so the ancestors can use it to spend in the after-life.
Source: China Daily News
Is China Experiencing A #MeToo Moment?
The government is going out of its way to assure the world and its citizens that things are getting better for women. A White Paper says that the proportion of female students in junior colleges and universities across China rose from 24.1 percent in 1978 to 51.7 percent in 2019. It also stated that more than 40 percent of those employed are women. But what about harassment in the work place? Though there is no official data, surveys estimate that over 50 percent of Chinese women have been harassed at the workplace. The #MeToo movement was squashed by the government in 2018 but the recent case of a woman claiming her manager raped her at one of the country's biggest firms – Ali Baba has unveiled another #MeToo movement. Here, 6,000 Alibaba employees joined an online group over the weekend calling for justice for the victim. The manager was dismissed but he may not face criminal charges due to lack of evidence.
Source: People's Daily & Agencies