Ghani Sworn In During Rocket Firing, Abdullah Holds Parallel Ceremony
NEW DELHI: Forty poor people can sleep on one carpet but two kings cannot fit in one land—That Dari proverb seems apt for the bizarre situation that Afghanistan finds itself in. Both Ashraf Ghani and Dr Abdullah Abdullah have held parallel, simultaneous Presidential swearing-in ceremonies in Kabul. To add to the drama, rockets were fired, one of which slightly damaged second Vice President Sarwar Danish and former Balkh Governor Atta Noor's cars inside the Presidential Palace's parking lot. President Ghani was seen calming the guests even as bodyguards scrambled and his two Vice Presidents including former spy chief Amrullah Saleh rushed to his side.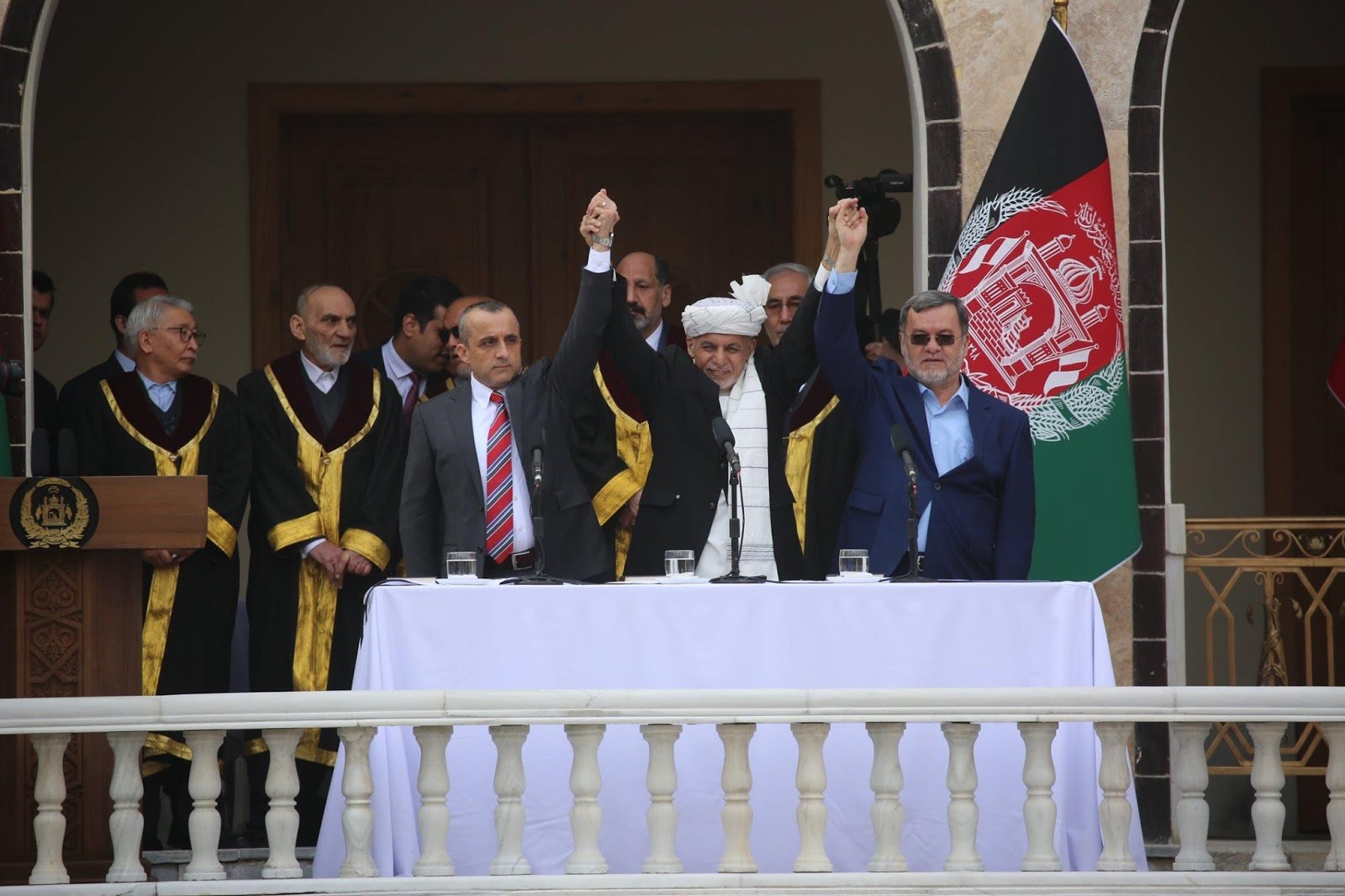 President Ghani told an applauding audience while unbuttoning his coat: "I'm not wearing bullet-proof clothing. This chest is ready to be sacrificed for Afghanistan and my people". Presidential Spokesperson Sediq Sediqqi has confirmed no one has been hurt in the rocket attacks. During his speech, President Ghani spoke about a decree he will issue on March 10 on the peace process. He will name a negotiating team for Intra-Afghan Talks (IAT) with the Taliban and even hinted the stalemate over a prisoner swap could be ended if a Reduction in Violence (RiV) was agreed to.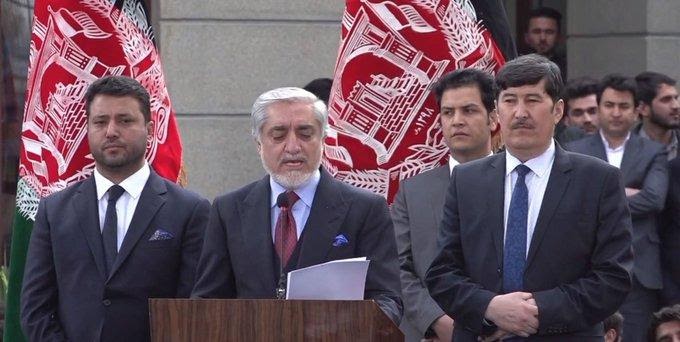 Hardly a kilometre away, ex-Chief Executive in the National Unity Government Dr Abdullah Abdullah was also sworn in. He said his side is firm and will not accept a government that is the "outcome of fraud", adding that his "inclusive" government's work begins today. Before the swearings-in Dr Abdullah tweeted: "No one should have underestimated our commitment to genuine democracy & our resolve to uphold rule of law. Our track record of self-denial & compromise should not have given cause to anyone to take us for granted. Invalidation of all fraudulent votes is the way out." Dr Abdullah has left the door open though, saying: "The best way to end the crisis is direct talks and we are ready for talks."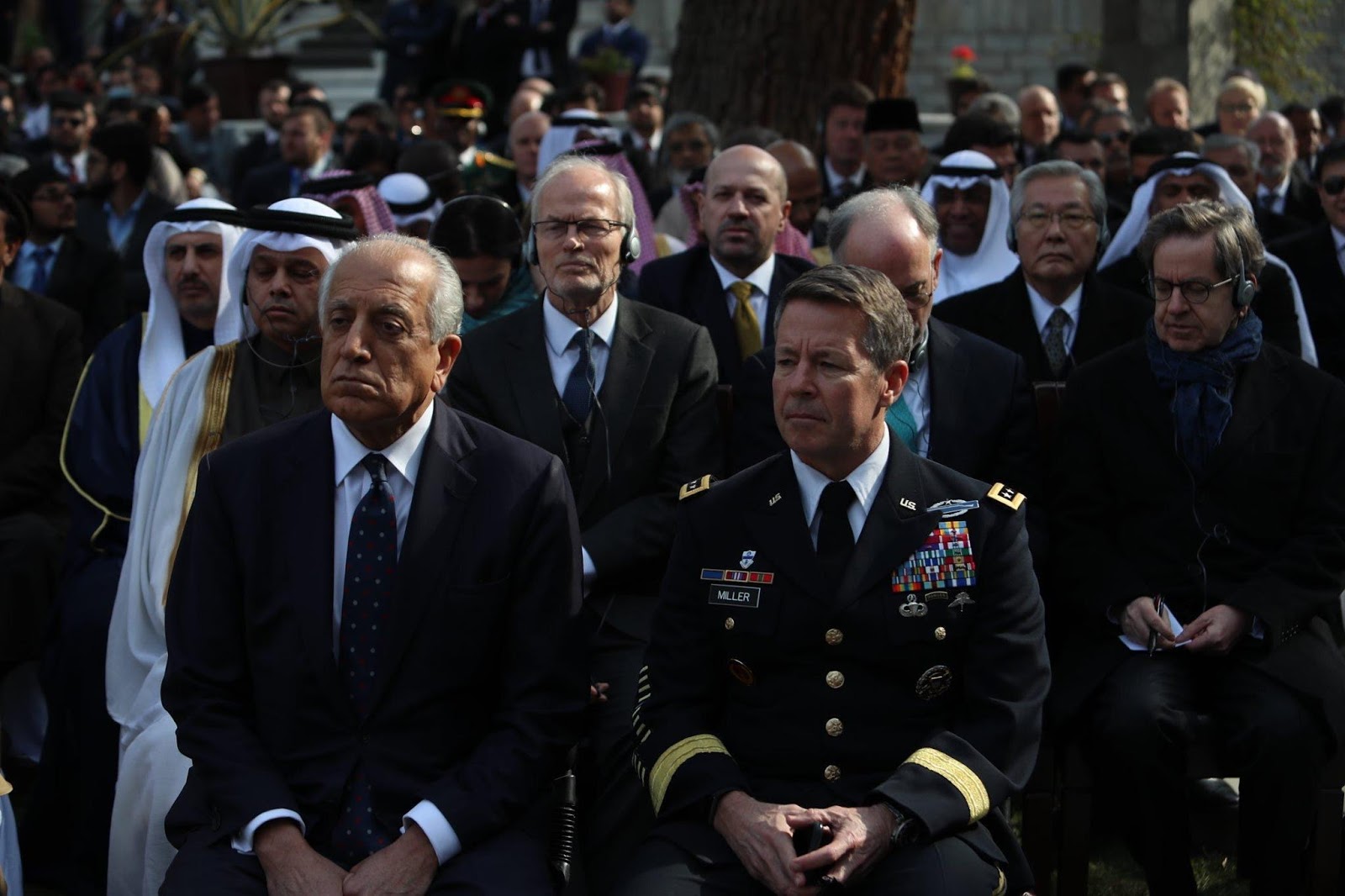 U.S. Special Representative Zalmay Khalilzad has been burning the midnight oil in Kabul trying for a resolution to the deep divide between the two leaders. The swearing-in ceremonies were postponed for several hours on Monday while he made last-ditch attempts to salvage the situation. Khalilzad also had at least one meeting with both Ghani and Abdullah and several sessions separately with both teams till the early hours of March 9 and undoubtedly will continue to press both for some sort of unity. That unity ahead of IAT with the Taliban hinges on power sharing. Abdullah and his supporters feel they have been kept from power several times (when the U.S persuaded him to drop out of the race with ex-President Hamid Karzai in 2009 and when he accepted Secretary of State John Kerry's proposal for a NUG in 2014). This time Abdullah reportedly wants an executive Prime Ministerial role for himself to oversee the peace process and 60 per cent of political posts for his nominees. Ghani only offered Abdullah's allies 40 per cent and the chairmanship of a 'Supreme Peace Council that would negotiate with the Taliban. Ghani also insisted the chairperson and all national security institutions would report to him.
IAT with the Taliban are scheduled to start on March 10 after the U.S. and the Taliban agreement signing in Doha, Qatar on February 29. But it's uncertain whether the talks will start on Tuesday. They're stuck over whether a prisoner swap will take place before the talks begin and over an inclusive Afghan negotiating team to be named. President Ghani has indicated he will address those issues in a decree on Tuesday.
While both leaders held their ceremonies, there's no doubt who had the most international support. President Ghani's once 'persona non grata' National Security Advisor Hamdullah Mohib escorted in Zalmay Khalilzad, the U.S. Charge de' Affaires and the NATO commander. At least 35 other envoys including the Chinese, Pakistani and Indian Ambassadors were present. India was one of the first to congratulate President Ghani when the final results were announced in February and Prime Minister Narendra Modi sent a personal note to him on Foreign Secretary Harsh Shringla's first visit abroad after taking over on February 28. But Abdullah has a formidable array of ethnic Afghan leaders in his camp and their next steps will determine if the country will fragment on dangerous lines.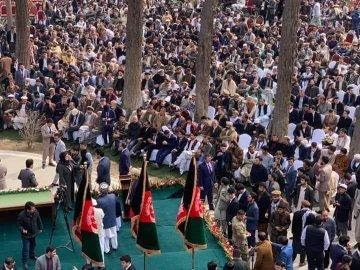 Taliban Spokesperson Zabihullah Mujahid has also warned: "We call on them to leave internal disagreements, stop the swearing(s)-in and work for peace."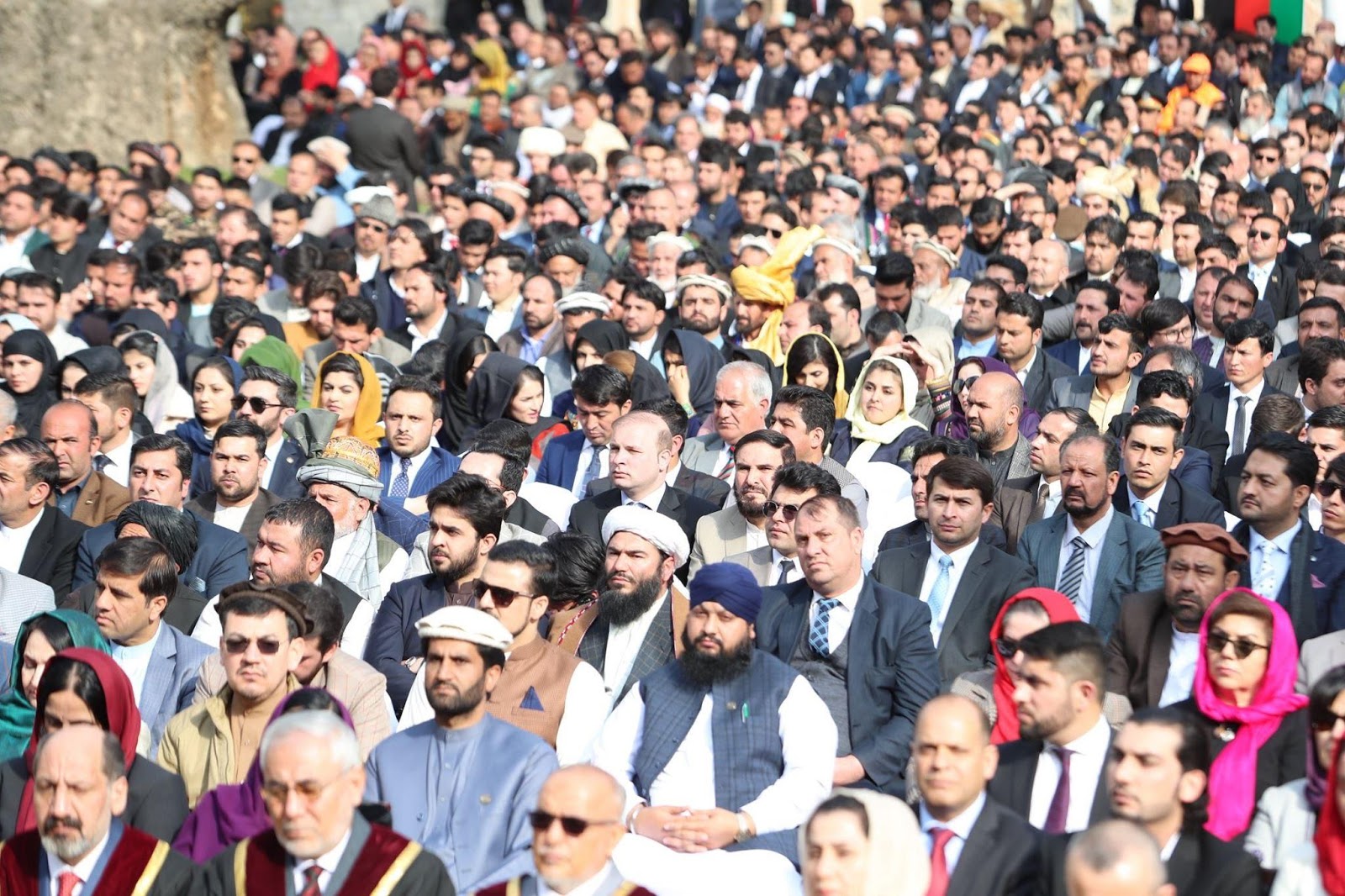 On the peace process, India's ex-Ambassador to Afghanistan Gautam Mukhopadhaya says, "It is a brave attempt, but I am not sure anyone really believes it will succeed despite a profound desire for peace on the part of all Afghans. The leadership, ethnic and generational divide represented by the parallel ceremonies is the least of it. With many well-wishers working for it, a compromise is possible. But on the peace process, conditions do not seem right. For peace, both sides have to want peace. While this is there on the democratic side, without the US fully behind them, they will be negotiating from a position of weakness. Judging from the post accord violence, it is not at all clear this is present on the Taliban side. Both sides also have very different conceptions of peace. The Taliban want a victorious peace. The democratic side do not want to lose the gains of the last 18 years. There is no consensus on compromises that can be made on either side. Each step will invite divisions on either side. It will be a long and tortuous process. International support for democratic Afghanistan will continue to be needed. "
President Ghani was sworn in at the Presidential Palace-the Arg(Citadel) while Dr Abdullah's ceremony was held in the Chief Executive's official compound—Sapedar (white poplar tree) Palace. So far, the 'poplar' shows no signs of bending in the 'citadel'. To quote another Afghan proverb: You cannot fit two swords in one sheath.
Clearly Zalmay Khalilzad and the two opposing Afghan camps have their work cut out.