Attempts To Persuade Taliban As Istanbul Summit Approaches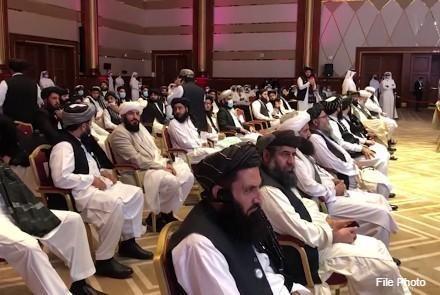 Representatives of the United States, Qatar, United Nations and Turkey have held meetings with the Taliban over the last few days in an attempt to create an environment of trust between the U.S. and the Taliban, sources said, adding there has been some progress.
There have been attempts to assure the Taliban that all Doha agreement commitments will be addressed by September 11, and, in exchange, they have asked the group to resume negotiations and attend the Turkey summit for meaningful talks, sources close to the Taliban said.
"The Taliban wants the Turkey conference to be a landmark decision-making event and they believe that the implementation of the Doha agreement is the key to achieve this goal," said Faiz Mohammad Zaland, a university lecturer.
Besides the United States, Qatar, Turkey and the UN, Pakistan has also begun efforts to pressure the Taliban to attend the key summit, say reporters familiar with the matter. "It can also be a challenge for Pakistan—whether it can push the Taliban to attend the Turkey summit or not," said Tahir Khan, a Pakistani journalist.
The Taliban had said they would not attend the Turkey conference after U.S. President Joe Biden announced a new date (September 11) for the full withdrawal of international troops from Afghanistan. The group said they will not attend talks unless the U.S. leaves the country.
Moreover, U.S. Secretary of State Antony Blinken, in an interview with ABC news, said that the civil war in Afghanistan is in "no one's interest". "If the Taliban is going to participate in some fashion in governance, if it wants to be internationally recognized, if it doesn't want to be a pariah, it's going to have to engage in a political process," he said.
U.S. National Security Adviser Jake Sullivan said on Sunday that no one can offer guarantees about Afghanistan's future after U.S. troops leave but he stressed that the United States would stay focused on terrorist threats emanating from the country.
According to a Reuters report, Sullivan was asked on the Fox News Sunday program about the risk of a repeat of what happened in Iraq, where Daesh militants seized territory after U.S. troops withdrew in 2011. That led then-President Barack Obama to send troops back into Iraq.
(By arrangement with Tolo News)