2001-2021: America's Longest War Set For Ignominious End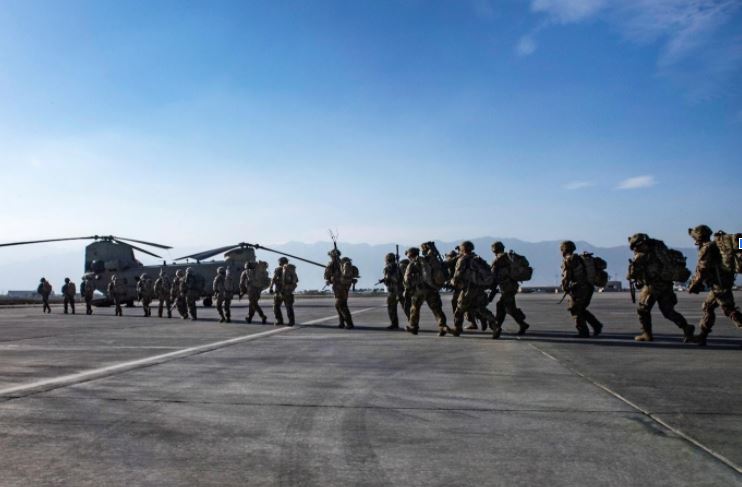 NEW DELHI: U.S. President Joe Biden is expected to close the door on a tragic and tumultuous period when he formally declares the withdrawal of his troops from Afghanistan late on Wednesday. The declaration is expected to be made from the Treaty Room on the second floor of the White House, where former president George Bush announced air strikes on Afghanistan following the 9/11 attacks two decades ago.
A senior administration official briefing the media on Tuesday said, "We will coordinate with NATO allies and partners about a drawdown of their forces in the same timeframe: beginning before May 1, ending before the 20th anniversary of September 11th. And we have told the Taliban in no uncertain terms that any attacks on U.S. troops as we undergo a safe and orderly withdrawal will be met with a forceful response."
The White House press release quotes the official as pointing out: "This is not conditions-based. The President has judged that a conditions-based approach, which has been the approach of the past two decades, is a recipe for staying in Afghanistan forever… a lot of this is about operational and logistical issues related to ensuring that we have a safe and orderly withdrawal. That withdrawal may be completed well in advance of September 11th. But that is the outside date by which it will be completed. And, as I said, it will begin before May 1."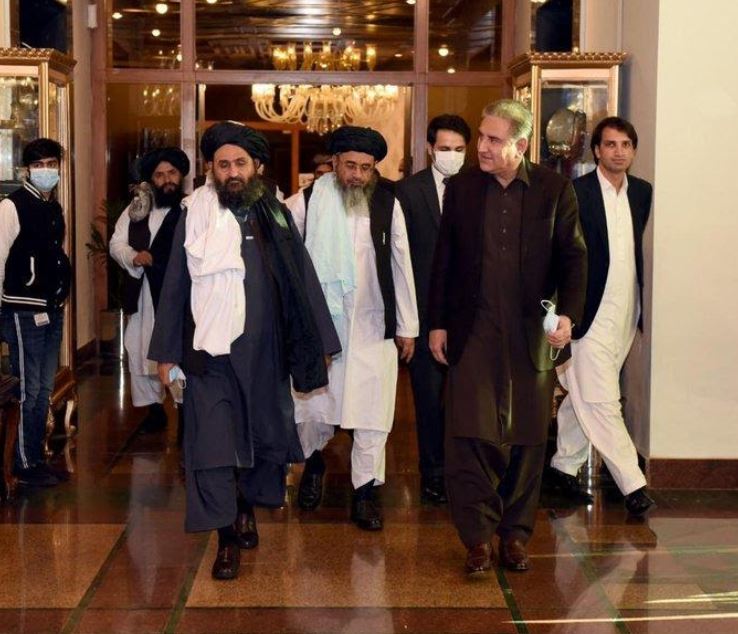 Taliban deputy Mullah Baradar and Pakistan Foreign Minister Shah Mahmood Qureshi. Dec 2020
Hours after the news, the Taliban spokesperson in Doha, Mohammad Naeem, tweeted a warning, "Until all foreign forces completely withdraw from our homeland, the Islamic Emirate will not participate in any conference that shall make decisions about Afghanistan."
With the Doha talks going nowhere, the immediate reference is to a conference in Turkey. A joint statement from the UN, Qatar and Turkey on April 13 announced the dates for "a high level and inclusive conference from April 24 to May 4 between representatives of the Islamic Republic of Afghanistan and the Taliban. Turkey is hosting the conference in Istanbul."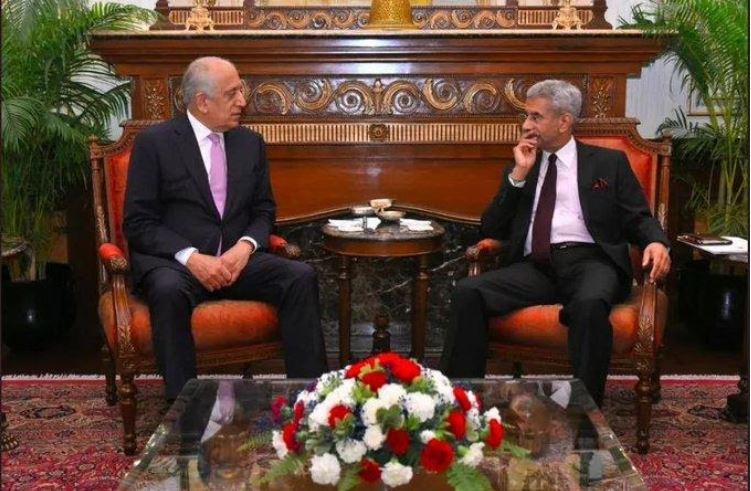 U.S. Special Representative Zalmay Khalilzad and India's External Affairs Minister Jaishankar. Sept, 2020
India is among the nearly two dozen participants invited. With the reminder that the withdrawal is beginning before the May 1 deadline, the U.S. may get another reaction from the Taliban post Biden's speech on whether it will attend. On attacks on foreign troops, which have stopped for over a year, there is a warning, "We have communicated to the Taliban in no uncertain terms that if they do conduct attacks against U.S. or allied forces as we carry out this drawdown — which, again, as I indicated, will begin before May 1 — that we will hit back hard and that we will hold them accountable for that. And so, we believe we can execute this in an effective way and intend to do so," the senior official said.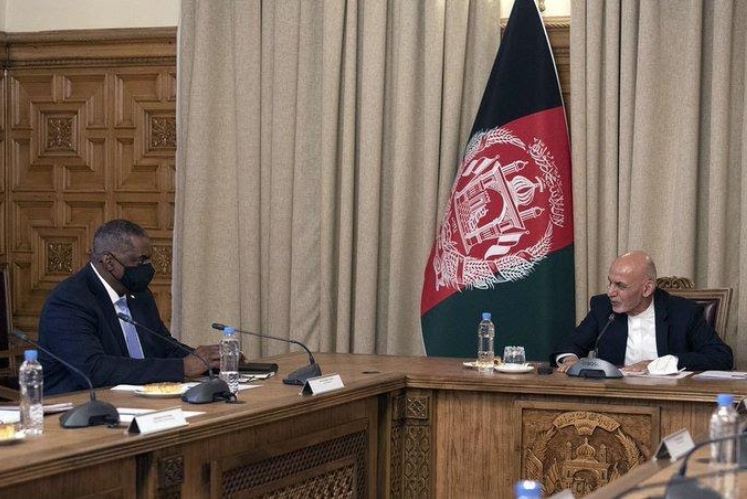 U.S. Defence Secretary Lloyd Austin meets Afghan President Ashraf Ghani on March 21. The first in-person meeting with a Biden Cabinet member. Photo: @SecDef
The Biden administration insists it's not abandoning Afghanistan, pointing out, "our view is that has to be done through aggressive diplomatic, humanitarian, and economic measures, not through the continuation of the U.S. war in Afghanistan." President Ashraf Ghani issued a terse tweet, "Today, I spoke with Secretary Blinken. We discussed the ongoing peace process, the upcoming peace talks in Turkey, and also spoke about the upcoming phone call with President Biden."
As if on cue, 10 government troops were reported killed in the north, while three civilians died in a suicide bombing in the western province of Farah. The 9/11 deadline will come as a relief for the U.S. but for Afghans, it holds little except more uncertainty.