'Pakistan Rewards 1993 Mumbai Bomb Blast Terrorists With Five-Star Hospitality'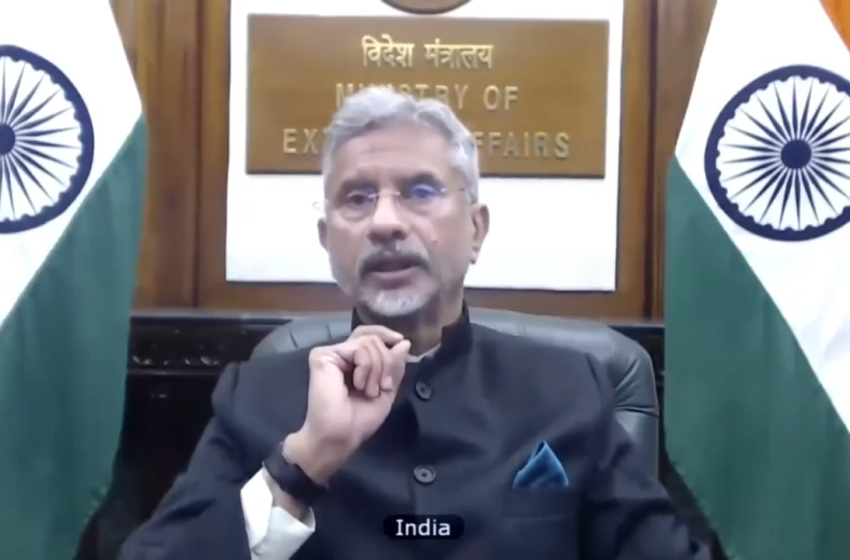 NEW DELHI: Pakistan remained the unsaid word in S Jaishankar's address. The External Affairs Minister who was participating in the UNSC open debate on "International Cooperation in combating terrorism 20 years after the adoption of 1373" made a strong pitch to member nations to recognise and act more firmly on this menace which had a likelihood of becoming worse during the time of COVID-19.
"Today, terrorists and lone wolf attackers have significantly increased capabilities through drones, lone wolf attackers, virtual currencies and encrypted technologies. In turn, social media networks have enabled radicalisation and recruitments amongst disenfranchised youth. During the time of the pandemic, we must realise that relative isolation and economic distress has made the world more susceptible to radicalising extremist propaganda."
The EAM was making an intervention for the first time since India assumed membership as a non-permanent member on the UNSC in January 1, 2021
Pandemic aside, the minister turned his focus to Pakistan where he repeated India's concerns that there are no "good" or "bad." terrorists. The statement came as a rebuttal to Pakistan Army Chief General Qamar Bajwa who has infamously declared in 2018 at the Munich Security Conference that Pakistan was a victim of "bad" terrorism i.e. terrorists attacking his country from Afghanistan while he supported "good terrorism" if it was against any country he considered oppressive.
"We must not countenance double standards in this battle. Terrorists are terrorists, there is no good or bad distinction. Those who propagate this only have an agenda and those who cover up for them are just as culpable," the EAM said.
Pushing his attack further, the EAM said that member nations needed to act against a state that not just protected terrorists but gave them five-star hospitality. "Links between terrorism and trans-national organised crime must be recognised and addressed vigorously. We, in India have seen the crime syndicate of the 1993 Mumbai bomb blast not just given state protection but actually enjoying five-star hospitality."
Calling for reform in the working methods of committees dealing with sanctions and counter-terrorism, the EAM said that the practice of placing blocks and holds on any listing requests had to end. The reference was clearly aimed at China who in 2019 had placed a hold on listing Masood Azhar as a designated terrorist. Beijing had then given no reasons for this move.
Coming to the FATF, the EAM pointed out that the international intergovernmental body needed to "continue to identify weaknesses in anti-money laundering."
The remark was significant as the international body will review Pakistan's status after February this year. The country which is on the "grey list" was required to take steps to curb money laundering and terrorist financing. The country has made recent moves to arrest and sentence Masood Azhar and has already arrested and sentenced Mumbai attack mastermind Zaki-ur-Rehman Lakhvi to 15 years. India had called such actions "farcical" and an attempt by Pakistan to whitewash its image before the FATF meeting.