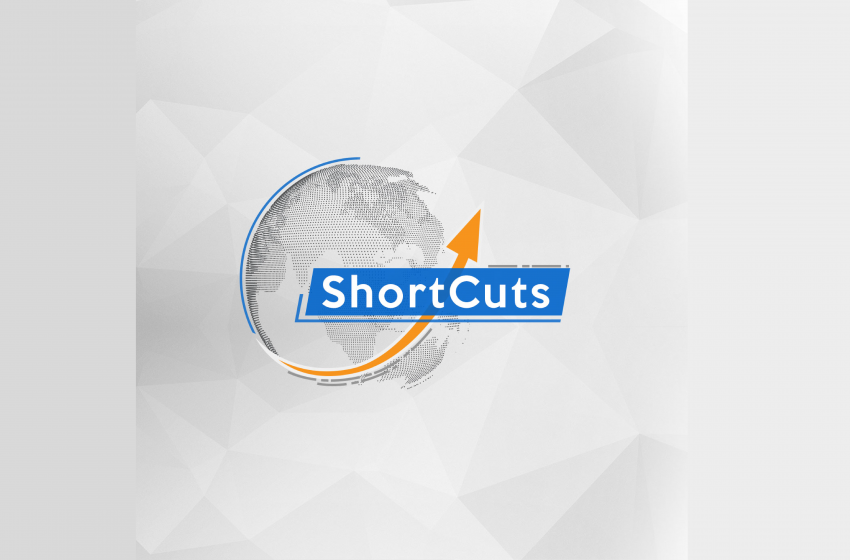 As Joe Biden took charge as the 46th U.S. President, stock markets around the world soared, riding on his promise to rebuild the world's largest economy and his $1.9 trillion stimulus plan. Wall Street hit new records, with the three indices (Dow Jones, Nasdaq and S&P 500) posting all-time highs. Adding to the bullish sentiment was the fact that the inauguration ceremony passed off peacefully.
Shortly after taking over, Biden signed a host of executive orders, including steps to control the pandemic that has wreaked havoc in the United States and killed 400,000 people so far, the most in any country. One of the executive orders mandates that people wear masks and maintain social distancing on federal property. Wearing masks isn't a partisan issue—it's a patriotic act that can save countless lives, said Biden.
Bourses in Europe gave the thumbs up as well. While the FTSE (London) gained 0.4 per cent, DAX (Frankfurt) was up 0.8 per cent and CAC 40 added 0.5 per cent.
There was cheer on Dalal Street as well. The Sensex touched 50,000 for the first time, even went beyond. Part of it was linked to hopes of bold economic reforms in the upcoming annual budget.

At the ripe old age of 91, former French Prime Minister Edouard Balladur goes on trial over charges he used more than $3 million in kickbacks from an arms deal in 1991 to fund his presidential campaign. The case is known as the "Karachi Affair" as it involved the sale of submarines to Pakistan and frigates to Saudi Arabia. Balladur is on trial along with his former defence minister who is accused of creating an opaque network of intermediaries through whom, presumably, the money was routed.
Two high ranking officials of that time, one of them a campaign manager for Balladur, have already been tried and sentenced to three years in prison. A Lebanese-French intermediary, Ziad Takieddiene, who fled to Lebanon to escape jail, told a French court that he took part in the financing of Balladur's campaign. Six years later, he took back his claim.
Former president Nicolas Sarkozy is also in the dock, accused of receiving $6 million from late Libyan dictator Muammar Gaddafi for his successful 2006 presidential campaign.

US Secretary of State Mike Pompeo imposed further sanctions on Iran, China and Cuba at a time when president-elect Joe Biden is looking to normalise ties with Iran and Cuba. With regard to China, Pompeo stated that the sanctions were in response to the massive round-up by the Chinese authorities in Hong Kong of 55 pro-democracy activists under the controversially introduced national security law. An American was among those arrested.
"We condemn PRC actions that erode Hong Kong's freedoms and democratic processes and will continue to use all tools at our disposal to hold those responsible to account," Pompeo said.
The sanctions come as no surprise and Biden may find it difficult to reverse them early in his administration. Regarding Iran and the other nations, constitutional experts say a number of sanctions were used under the executive orders signed by President Trump. These can be removed immediately but there are issues as attitudes have hardened against Iran especially because its proxies – namely the Houthis – are believed to be responsible for carrying out attacks on Saudi Arabia.
The terrorism designation put on the Houthis in Yemen and declaring Cuba a "state sponsor of terrorism" will be tougher to navigate as Biden will be under pressure to explain how their behaviour had changed to warrant the removal of sanctions. Hard-line Republicans will be waiting to pounce on this and criticise the government.
The other problem is also the nations in question – Iran's hard-liners are increasing in number and feel there is no use in dealing with the US again. As for Cuba, while Biden may be keen to return to an Obama-style détente, memories of an alleged sonic attack on US diplomats in Havana in 2019, for which the Cuban government is being held responsible by Washington, makes this much more complicated this time around.
As for China, it remains to be seen just what if anything Biden is willing to do – given the large domestic backlash if he is seen as conceding too much. So while the world may be expecting a complete turnaround quite quickly, Pompeo's politics might just get in the way.

The announcement of elections by Palestinian president Mahmoud Abbas – after a gap of 15 years – come as no major surprise. According to a decree issued by Abbas's office on Friday, the Palestinian Authority (PA), which has limited self-rule in the Israeli-occupied West Bank, will hold legislative elections on May 22 and a presidential vote on July 31.
"The president instructed the election committee and all state apparatuses to launch a democratic election process in all cities of the homeland," the decree said, referring to the West Bank, Gaza and East Jerusalem.
The elections have come about due to a lack of co-ordination between the 12 Palestinian factions and also due to the erosion of Abbas's own standing. He was responsible for organising secret back door meetings with the Israelis in 1991 and 1992 in the run-up to the Oslo Accords. Such pragmatism and a willingness to accommodate Israel may have worked for him then but is proving next to useless now as a right-wing Netanyahu continues to shore up alliances with Gulf nations in a bid to marginalise Iran and of course Palestine. Failed attempts to build up a flagging economy along with a grand announcement to ban Israeli goods backfired badly and his perceived inability to tackle the Covid pandemic has further reduced his standing.
Abbas has made moves to unite the major Palestinian factions – especially with his secular party Fatah and the more militant Hamas who have been divided by years of infighting. A historic meeting with the 12 factions in September produced smiles for the cameras but there's a long way to go.
The elections are seen as Abbas' attempt to shore up unity and goodwill and showcase his democratic legitimacy ahead of Biden's swearing-in. The Palestinian president had sworn in he would have no dealings with Trump and this move suggests that he may be looking to reverse that policy with Biden.

Less than a week before he takes over as U.S. President, Joe Biden has revealed a $1.9 trillion plan to boost the pandemic-ravaged economy. Called the 'American Rescue Plan', it includes direct payment of $1400 to each American.
We have no time to waste when it comes to getting this virus under control and building our economy back better, said Biden. As the virus that has killed 3,89,000 people so far in the U.S. continues to surge, Biden called the vaccine rollout a 'dismal failure so far'. His administration plans to vaccinate 100 million people in the first 100 days of his presidency.
His proposals include raising unemployment benefits to $400 per week from the current $300. That would benefit about 11 million Americans. Biden also wants to raise the minimum wage to $15 per hour. All these proposals will have to be first approved by the Congress.