Target Russia On Opening Day Of Raisina Dialogue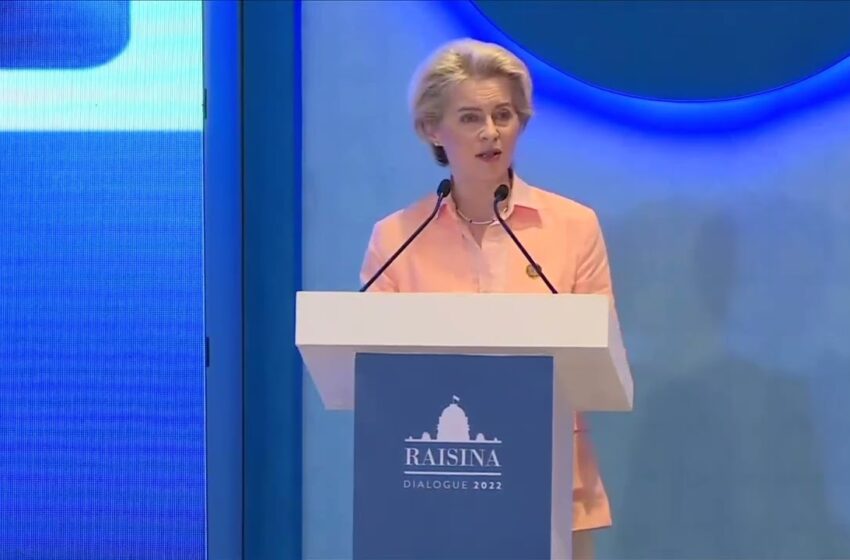 NEW DELHI: The guns were out on the opening day of the Raisina Dialogue in Delhi with Russia the obvious and expected target. European Commission president Ursula von der Leyen, after meeting Narendra Modi earlier in the day, hinted at what she had told him. "In Europe we see Russia's aggression as a direct threat to our security. We will make sure that the unprovoked unjustified aggression against Ukraine will be a strategic failure."
And to drive the point home, she drew a direct link between Ukraine and the Indo-Pacific. "The outcome of the war will not only affect Europe but also the Indo-Pacific and the rest of the world," she said adding rather dramatically: "In February this year Russia and China entered into an unrestrained pact which was followed by the invasion of Ukraine. Ladies and gentlemen this is a defining moment for the international order."
External Affairs Minister S Jaishankar chose to dwell on other matters, pointing to her India-focused initiatives. "Her (Leyen's) leadership was responsible for the impetus given to the initiatives designed to take our ties to the level which included an FTA, an investment agreement and a geographical indications agreement," he said.
He also lauded the launch of the India-EU Trade and Technology Council, "a coordination mechanism that would facilitate working together on expanded trade, trusted technologies and on security."
The EC president also sought to hard sell the Global Gateway, unveiled in December last year as the EU's answer to China's BRI. Leyen said the Global Gateway would support €300 billion between 2021-2027 for connectivity projects, notably in the digital, climate and energy, transport, health, education and research sectors. This was crucial to the Indo Pacific which accounted for 60% of the world's GDP and 50% of the world's population.
Stressing that Europe was well placed to meet the needs of developing countries, she obliquely hinted at China's debt trap policies, warning that "investment into our future should never come at the expense of a country's independence. Developing Asian countries will need to invest 5 percent of their GDP to meet their infrastructure needs which comes to 1.7 trillion dollars per year. These infrastructure needs are massive and this is why we have introduced Global Gateway. Our offers will be transparent and values driven because with Europe, what you see is what you will get."