'Foreign Policies World Over Hit By Covid, Ukraine Shocks; Diplomacy Way Forward'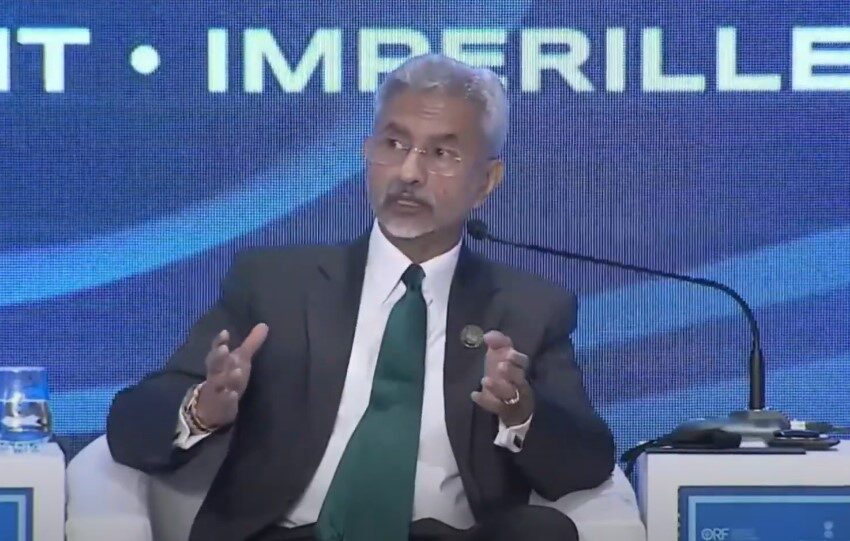 NEW DELHI: External Affairs Minister S Jaishankar offered some advice as European leaders at the Raisina Dialogue in Delhi stepped up their campaign on Ukraine. He told them: "Return to diplomacy and the end to fight is what is necessary. Our position is that we have to find some way to return to diplomacy and dialogue and for that the fighting must stop. And that is really the focus of what we are trying to do."
He pointed out that the Ukraine crisis was playing out in Asia in terms of higher energy prices, food inflation and disruption of various kinds. If this is to be resolved, the common sense way forward is for the fighting in Ukraine to end.
He said the world had suffered a series of shocks. "Covid was a shock, Afghanistan was a shock (where the entire civil society was thrown under a bus by the world), Ukraine is a shock. Sharper friction between big powers, between the West and Russia and the U.S. and China have added to it. It's something anybody doing foreign policy has to spend time on, getting the world right. Each of us has to find the right balance in terms of our interests," he said.
In his view, one also needed an operational matrix to respond to the world that's changing.
"How do you develop that, how do you course correct? Since 2015-16 we (in India) have had more clarity on how to engage the world, done it in concentric circles, there's a neighbourhood policy, there are these extended neighbourhoods in Southeast Asia and the Gulf, in Central Asia," he said but underscoring that "there's a very conscious policy of engaging all the major powers and all of us would like to find the right balance."
The Indian and Pacific oceans have become much more seamless, he said and it is not tenable to see them in compartmentalized terms. "To me both are reconcilable. A stronger Indian Ocean actually contributes to the Indo-Pacific as well."