No Invite To Visit J&K, Says British Envoy, 'Regrets' Protest Outside Indian Mission In London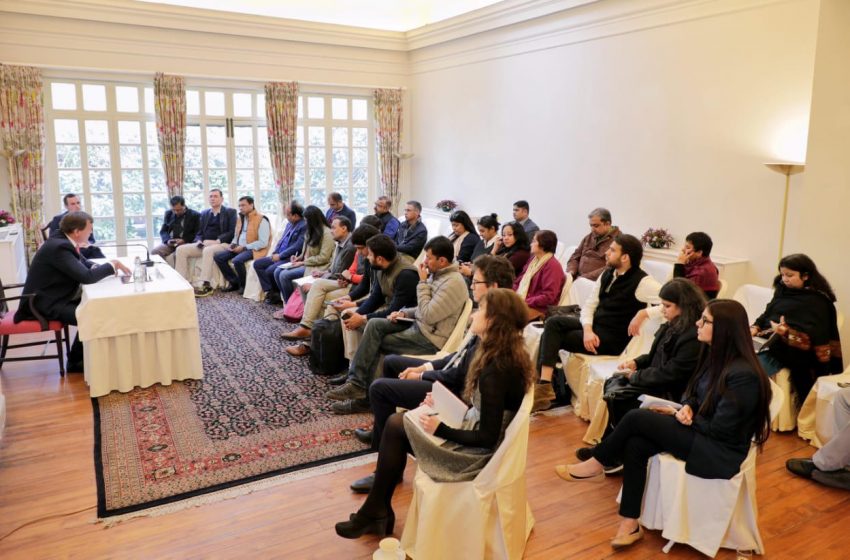 NEW DELHI: Dominic Asquith, outgoing British high commissioner to India, hopes the Indian government will address concerns being expressed about the Citizenship Amendment Act (CAA). "I trust that it (the Indian government) will continue to address the concerns that have been expressed. But that is for the Indian government and Indian people," he said.
Asquith, who is heading home after completing four years in India, said the high commission has "a standing request to visit Jammu and Kashmir" and that "we'd be very interested to visit J&K", adding, "The visit to Kashmir hasn't happened not due to lack of any interest on our part. The simple answer is, we'd be very happy to go there."
He replied in the negative when asked if the Indian government had invited him to visit J&K. "Address that question to the Indian government and not to me. No, they didn't. As to why, it's for them to determine."
Fifteen foreign envoys including U.S. Ambassador Kenneth Juster had been taken there earlier this month.
Regarding the European Parliament resolution that was moved against the CAA—the date for voting on it has now been moved to March—Asquith said parliaments as key democratic institutions have the right to debate issues.
He expressed his regrets over protests outside the Indian High Commission in London."Both at the personal level but also at the government level to record our regret at any threat that Indian diplomat may have felt as a result of these protests in August and September." He maintained that the protests in October and January "have passed off without any serious incident".
Asquith said it was his government's commitment under the Vienna Convention to ensure the diplomatic staff and premises "are not threatened", adding that "balance between the right to protest which is very important in a democratic society and ensuring that protests don't cross the line into illegality is a balance that is always difficult to maintain."