India Suspends Flights From UK As Mutant Strain Of Coronavirus Spreads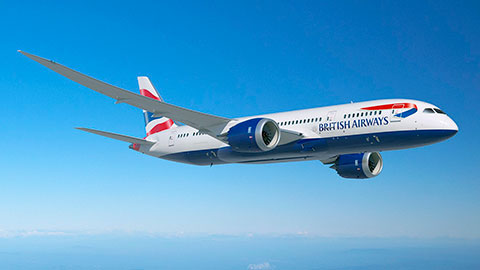 NEW DELHI: India has suspended all flights from London until December 31. With this New Delhi becomes the latest in a long list of nations across Europe, Asia and South America to suspend or ban flights from the UK flights and imposed strict quarantine rules on arriving British passengers.
'This suspension to start w.e.f. 23.59 hours, 22nd December 2020. Consequently, flights from India to UK shall stand temporarily suspended during above said period. As a measure of abundant precaution, passengers arriving from UK in all transit flights (flights that have taken off or flights which are reaching India before 22nd Dec at 23.59 hrs) should be subject to mandatory RT-PCR test on arrival at the airports concerned,' said the civil aviation ministry in a series of Tweets.

The reason for the ban comes as a new 'mutant' strain of the coronavirus has been discovered in parts of the island nation. British Prime Minister Boris Johnson who convened an emergency meeting on Monday to deal with this new threat, has already imposed one of the strictest lockdowns that the nation has seen so far over the Christmas and the New Year period. Secretary of State for Transport Grant Shapps explained why it was imperative that the British public followed the guidelines since traces of the new mutant virus are already being found in other European nations such as Denmark.
'Unfortunately the new #Covid_19 strain is up to 70% more transmissible! It's vital to follow the new guidance to protect others & our NHS. If you're in Tier 4 you must not travel – or stay away from home overnight,' Shapps tweeted.
The 'mutant' virus emerges at a time when the UK is getting set to exit the EU. The closure of the Channel Tunnel and ports from where British goods enter France will impair the import and export of goods during the Christmas. Fears of supermarket shortage seen due to 'panic buying' during the early days of Covid-19, are mounting in the run-up to the Xmas reason. The other immediate impact will be on the already reeling aviation sector which employs an estimated 850,000 people.
It's not just Britain though, India is likely to be impacted too. Statistics from the UK immigration service show that over 900,000 visitor visas valid till September this year, have been issued to Indians. Add the fact that a number of Indian airlines – Air India and Vistara fly to London – this will deal a further blow to an already reeling Indian aviation industry. Despite traces of the 'mutant virus' not having showed up yet in India, the UK's problems are very much India's problems at the moment.