India Must Become Counterweight To China's Military Expansion, Says US Pacific Commander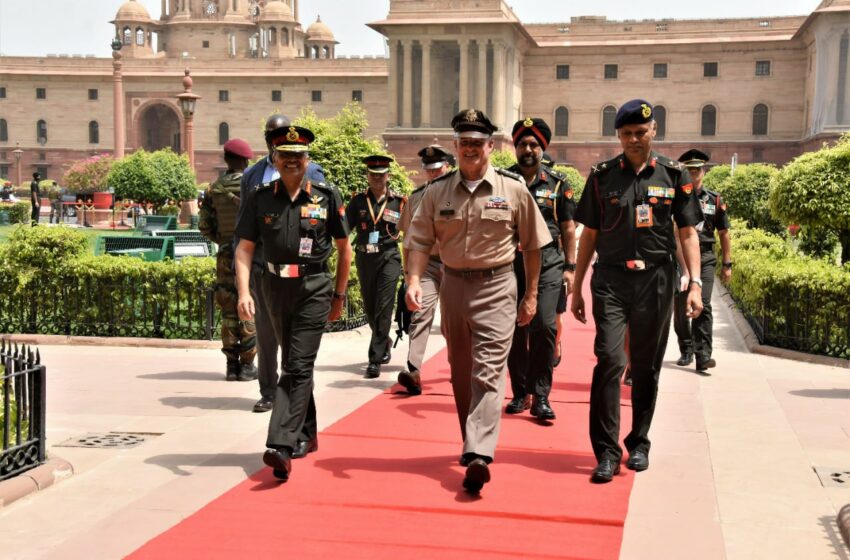 NEW DELHI: Notwithstanding the war in Ukraine, the "geo-strategic" weight remained in the Indo-Pacific and India would be central to shaping the new geo-political order here as it "sits at the crossroads of Eurasia, South Asia and Southeast Asia."
That was Gen Charles Flynn, Commander of the US Pacific Army who was in Delhi earlier this week to exchange notes with his Indian counterparts ahead of joint exercise Yudh Abhyas in October. Gen Flynn discussed a range of operational issues including interoperability, joint training and of course China.
At a roundtable with the Indian Army brass, he said Beijing's moves to militarise the Indo-Pacific required a counter both from Indian and US forces which he believed was best done through "land power." India, he said, could help the US by becoming a useful "counterweight" in China's attempts to modernise militarily.
"The Indian army as well as the US army plays a central role to our adversaries that present these challenges to us. Mobile, distributed networked and lethal ground forces present a dilemma that they have not calculated in what they have designed," was his argument, hinting perhaps that some of these concepts would be tested during the Yudh Abhyas in October.
He warned that China was learning valuable lessons from the ongoing war in Ukraine and called for measures to counter the A2/AD arsenal that China had developed. "The A2/AD arsenal that the Chinese have is designed to counter and defeat air, naval and cyber power," he said.
Regarding Yudh Abhyas, he said the coming exercise would take place at an altitude of 9,000 to 10,000 feet, of which there are many locations in Ladakh. Describing these as "high level joint operations", he said the exercises would involve both countries bringing in new technology, working on operational concepts, applying new concepts like air-ground integration involving Air Force assets, attack aviation, sustainment, medical evacuation, and information exchange on a real-time basis.
Describing the Chinese activity level in eastern Ladakh as "eye-opening" and some of the infrastructure being created in its Western Theatre Command as "alarming", he stated that the "destabilising and coercive behaviour" that Beijing was projecting into the region was simply "not helpful." As to the ongoing military co-operation that Washington was extending to New Delhi on this front, he stated that apart from the sharing of intelligence insights the US had also accelerated the "transfer of extreme climate weather systems and different types of ammunitions, including for M-777 howitzers, among other capabilities."
Commenting on the ongoing talks between India and China he said. "I think the talks that are going on are helpful, but behaviour matters here as well. My understanding is that what they are saying is one thing but the way they are acting and behaving in a way of build-up is concerning and it is concerning to everyone. Obviously, there has been tension and we have to pay attention to that."