A Guide To Contemporary China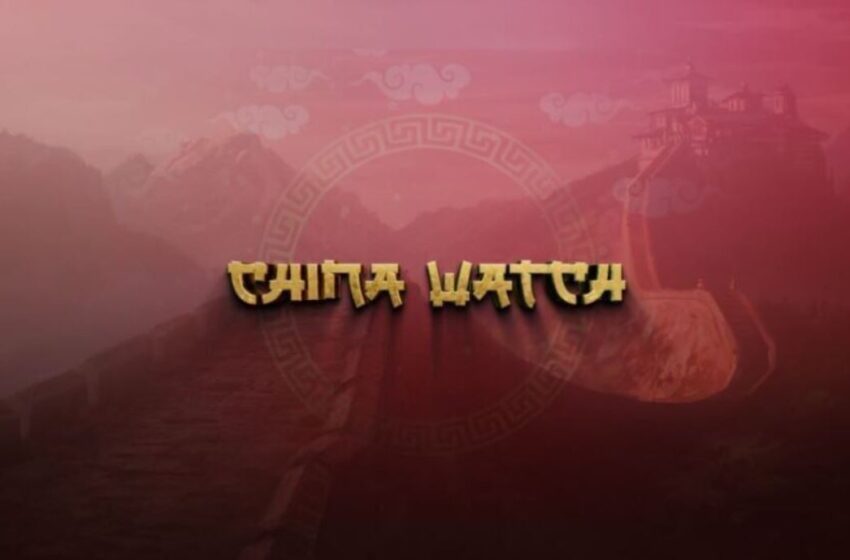 Govt Offers $15,000 For National Security Tipoffs
Authorities are offering cash handouts worth thousands of yuan and certificates of acknowledgement for those providing tipoffs on actions that breach national security, domestic media outlet Legal Daily reported. The four-tier reward system, effective Monday, has cash rewards starting from less than 10,000 yuan to over 100,000 yuan ($1,500-$15,000) for those who provide verified information or specific clues about the violations, the media report said, citing the Ministry of State Security. The highest amounts are for tip offs that "make exceedingly significant contributions." "The mounting infiltration and theft from foreign intelligence agencies and other hostile forces have posed a huge threat to our national security," a ministry representative said recently. "The rule will more broadly and widely motivate the public and provide strong support for dissolving security risks." The new scheme has created a buzz on social media. While many supported the incentive and recognized the importance of defending national security, some had concerns about whether it would constitute a violation, something not clearly specified in the announcement. "Does faking a COVID-19 test report count? Does not implementing the national COVID-19 prevention measures count? I hope the regulation could give us some conclusions," were some of the questions from users.
Source: Sixth Tone
Post Lockdown, Shanghai's Major Events Either Go Online Or Postpone
Though Shanghai is emerging from Covid lockdown, major events are either being postponed or being held online. The Shanghai International Film Festival (SIFF), which was due to run from June 10-19, has been postponed to 2023. According to its official WeChat account, all of this year's film submissions will automatically be included in next year's official selection and some SIFF-related events are planned for the second half of this year. It is not yet known if there will be any film screenings at these events. First held in 1993, the festival has grown to become one of China's biggest film festivals, screening an average of 400 domestic and foreign productions over ten days. The festival was last cancelled in 2003 following the SARS outbreak. The Shanghai Fashion Week, scheduled for late March, will be held entirely online from June 17-19 across various social media platforms, including Douyin, the Chinese version of TikTok (search ID 'SHfashionweek'). According to Women's Wear Daily, the final lineup will be revealed on June 13 and more than 30 brands have signed up for the online showcases this year. You'll be able to watch six-hour, daily live streams of the showcases plus behind-the-scenes content and designer interviews over the course of three days.
Source: timeoutshanghai.com
Baidu Unveils Its First Commercial Self Driving Car
Chinese multinational technology company Baidu recently unveiled Robo-01, a self-driving vehicle developed by Baidu's electric car subsidiary Jidu Auto. While Baidu has been at the forefront of the AI and self-driving cars race in China for years, this marks the first commercial robot vehicle to be launched by any Chinese tech company. In April 2021, the tech giant deployed the first batch of self-driving taxis on the streets of Beijing. According to the company, Robo-01 needs no human intervention to operate. Priced at a minimum of $30,000, a model 90% similar to the prototype will hit the market in 2023. Manufactured in the East China city of Ningbo, the manufacturers say the 'robot car' will compete with Tesla's Model Y, a consumer electric car priced around $60,000. In addition to turning heads in the tech community, the news has also generated much discussion on the microblogging platform Weibo, where a hashtag for the car's unveiling has gained almost 40 million views. More than anything, netizens have been mesmerized by Xi's virtual testimonial — a related hashtag has more than 11 million views.
Source: Radii China
New Series Focuses on 'Tea Acrobatics.'
A Dream of Splendor, marking A-list star Liu Yifei's return to the historic theme, has quickly hooked millions of views since the 40-episode costume series began streaming on Tencent Video domestically and its overseas platform WeTV on June 2. The tale set in the Song Dynasty (960-1279) is inspired by Jiu Feng Chen, a four-act play about a sophisticated heroine's effort to rescue her friend from domestic violence by Yuan Dynasty (1271-1368) playwright Guan Hanqing. Instilling the centuries-old legend with a modern perspective, the new series starts with Liu-starring Zhao Pan'er trekking nearly 900 kilometres from her home to Dongjing, then capital of the Song regime and now the city of Kaifeng in Henan province, to seek justice for being treated unfairly by her fiance. During the journey she rescues two other women from family tortures, who later become her best partners in running a teahouse to earn a decent living in the capital city. Apart from the drama, the series features China's traditional tea acrobatics, an equivalent to coffee art, as one of its top draws. Actor Liu's role of a teahouse keeper demonstrates dazzling skills of pouring tea or creating beautiful patterns on the surface of a cup of tea in some scenes. The "tea acrobatics" as it is called has caught on. Currently, the series has obtained 8.8 points out of 10 on Douban, one of the country's most popular review aggregators.
Source: China Daily
China's First Entrepreneur Post Reforms
Punctilious and humble, 61-year-old Zhang Huamei seems like an ordinary Chinese housewife. But she has a unique history. China's economic miracle started with her: she was the nation's first licensed private business vendor after the reform and opening-up policies were adopted 44 years ago. In the past decades, she has founded a business empire selling buttons in her hometown of Wenzhou. She, along with other local business leaders, now produce over 60 percent of the world's buttons. Dropping out of elementary school because of poverty she then became a street vendor selling small commodities such as buttons, memorial medals and watch straps. She could only make one or two yuan per day, but that was almost enough to meet the entire family's daily expenses. Zhang had no idea that a dramatic transformation was on its way and that she would soon be jumping on the bandwagon to become China's first entrepreneur. In 1978, the debate on whether the country should adopt private business ownership was heating up. It was eventually settled in the affirmative in December at the Third Plenary Session of the 11th Central Committee of the Communist Party of China. Hearing the news, she applied for a business license by submitting her personal information, two photos and a description of her business. In 1980, she became the first of more than 2,000 vendors in Wenzhou to be approved and went on thereafter to upgrade her table-shop into a one floor store. The buttons that she sold were now displayed on counters. Today, she makes millions of yuan in revenue every year, and has become a legend and role model for women in China with dreams of making it big in the world of business. "My life is like a button: small, but not insignificant. A tiny button can make a big difference on clothes, an ordinary woman like me can also take the lead in the business arena," said Zhang.
Source: People's Daily
China Gives Wuhan An Artistic Makeover
China is doing all it can to banish the image of Wuhan as the centre of the pandemic, and one of the best ways to do it is by balloon! Looking down from sightseeing balloons, tourists are amazed by the ground painting in the East Lake scenic area in Wuhan, capital of central China's Hubei Province. Covering an area of 6,000 square meters, the painting depicts a koi fish, which represents good luck in Chinese culture, and Wuhan's iconic Yellow Crane Tower. The art was created by the "Super Painters", a group of young artists who paint on the ground, walls and power distribution cabinets to brighten public areas of the city. The team has finished hundreds of works in Wuhan. "The paintings are not only art but a window showcasing the city's spirit and culture," said Zhang Hao, 32, founder of the "Super Painters."
Source: Xinhua